TV celebrities show their emotions on Whatsapp!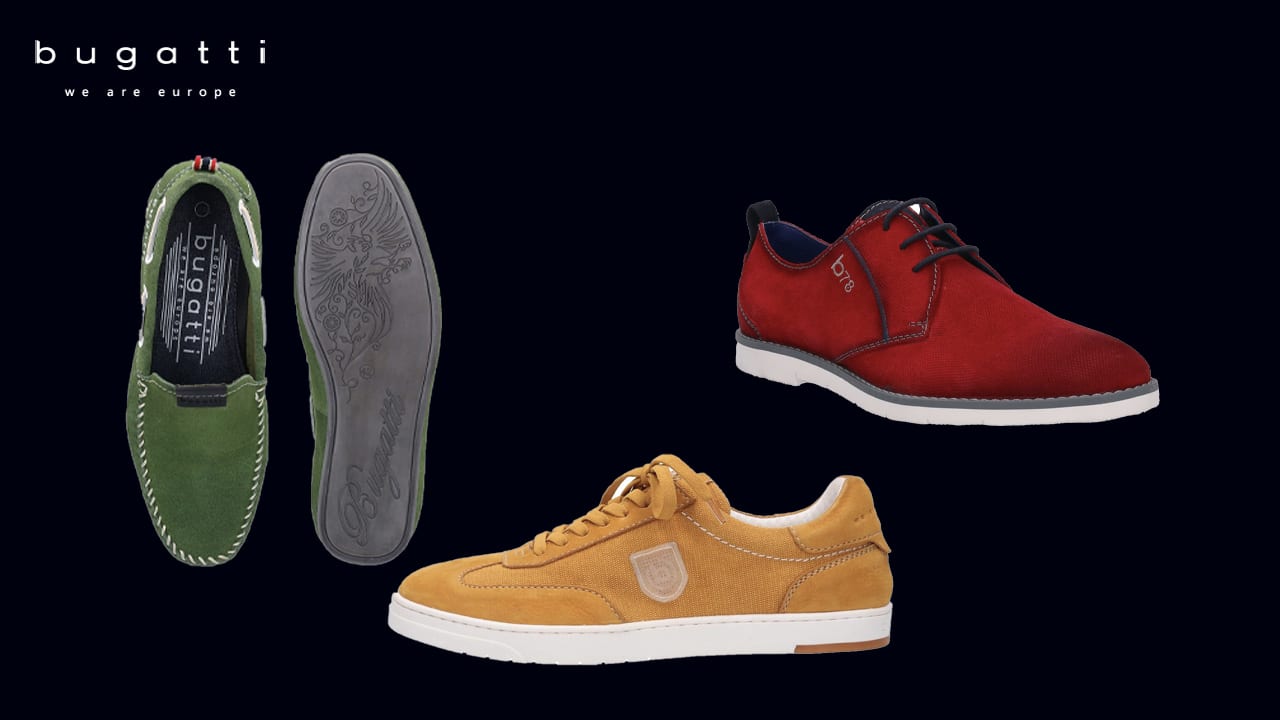 In this socialise trend, Whatsapp is the new rising trend among millions of people all over the world as it is the best way for the connectivity by free instant messaging and calling. But it's just not limits with the chatting and calling only, the new category has also added up now- i.ewhatsapp status and the profile picture (also termed – WhatsApp DP). Whatsapp statuses and profile picture are taking place with every passing hour and day. People has chosen the new way to share their thoughts, their life by making the profile picture whether it would be their own picture or some quotes or philosophies. Whatever the things happening in their lives or cooking up in their minds they used it as their profile picture. In the same way, Buzzsouk has brought your favourite TV celebs thoughts as per their Whatsapp profile picture.
Ssharad Malhotra– The handsome hunk who is busy in bagging applauds from his popular show Kasam on colors is having his own picture as his DP. His expression depicts that no one dares to take a challenge with me.
Abhishek Bajaj– Known for his cute smile, Abhishek Bajaj has recently proposed his on-screen lady love preet and getting married on his show "Dil Deke Dekho" on Sab Tv, and focusing on that Abhishek looking stunning having his own picture in ethnic attire as his DP that shows he is perfect Dulha material not  on-screen but  off-screen as well.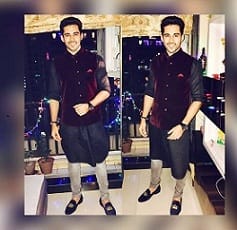 Divyanka Tripathi– Known for her sweet voice and polite nature, the favourite bahu of Star plus from Yeh hai Mohabatein, Divyanka Tripathi's off camera western look been always appreciated by her fans. Her profile reflects the aura of her positivity.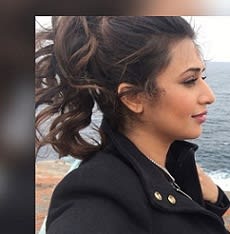 Aishwarya Sakhuja– Recently working on Trideviyaan on Sab Tv, the DP of Aishwarya depicts how glamorous she is looking with just a simple haircut and an electrifying lipstick with a positive attitude.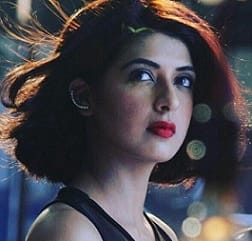 Arjun Bijlani- The heartthrob of millions of girls and most popular actor in recent times who needs no definition, Arjun DP shows how confident he is with his current status. He is his own competition and no one can come close to him.
Kinshuk Mahajan– After getting fame from his popular show Bidaai, Kinshuk Majahan has back in action again by his outstanding comeback in Naagin 2, the popular show of colors and this is what his DP depicts. The profile picture of actor Kinshuk shows I am back where I belong to. I am facing all the attention and ready to give my best to the craft.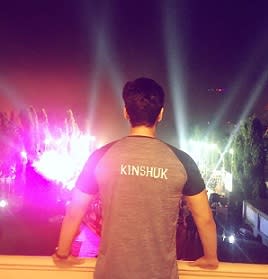 Laksh Lalwani–  Getting fame by his recently started show pardes mein hai mere dil on Star Plus, this younger actor has all the qualities which one superstar should have. King Khan in his DP with a deep thought shows his determination, inspiration and to achieve his life goals with the positivity.
Yesha Rughani from Hero Gayab Mode On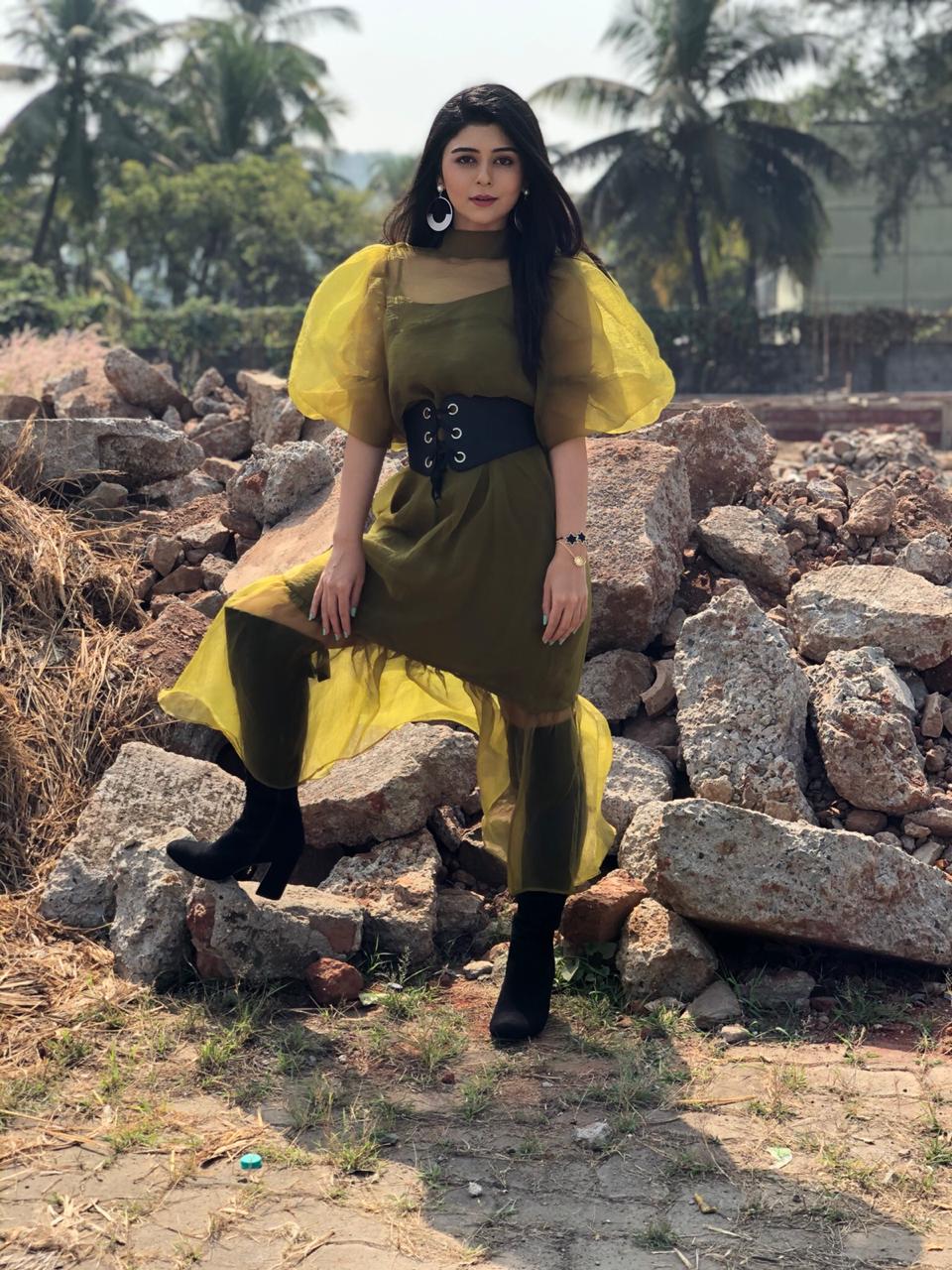 Working during a pandemic is no easy feat, but actor Yesha Rughani, who was last seen in Muskaan, says that all precautions are being taken on the sets of her brand her show Hero Gayab Mode On. Talking about it, she says, "I think new normal has become a lifestyle now. Whether I am going for work or something else, I have to follow precautions. Obviously, you are scared. But on the set, we take many precautions, medical people are there, they check us every day. The makeup and hair stylists are wearing their kits. So, I think overall it's a secure working environment. I hope everybody stays well and fit."
The actor is back on the sets after almost a year and is loving it. "We wrapped up Muskaan's shoot in December last year and this show is launching December. We have started shooting from November so I think almost a year. It just feels too good to be back and I think I have been missing being onscreen. I missed shooting and I am loving the feeling of getting on the makeup chair, the entire routine, listening to action, cut, roll each and every minute detail of shoot life. It's fabulous to be back," she says.
In fact, she's got a lot of appreciation for her look too. "I rejuvenated myself during this break. I got into this healing thing where I was on a strict detox and my skin healed, my hair, my body healed. I was in my comfort zone and used to wake up on time and follow a proper routine, even though there was a lockdown. I had ample time in the lockdown to take care of myself. I am fresh as a flower now and all set to rock again. For the new look, I am getting really good reviews because people are seeing me like this onscreen for the very first time. My first two roles were very different. So, seeing me in a totally different avatar with short hair is exciting. I have really lost weight, there is a different kind of look and feel to the role. I am getting a very good reaction and I am loving it," she says.
Meanwhile, Yesha started a balloon business too during the lockdown and plans on balancing both her acting and business venture. "Lockdown has, of course, changed our lives in many ways from being able to value things to be grateful to life, self-healing and taking care of yourself, self-discipline. I ventured into a new business. I love to be very busy so I think it wouldn't be a problem to manage both the things. I have my sister also who is taking care of this business, apart from me. I think it works for us. I also carry my laptop and everything to shoot so that if I get some time, I make some designs and send them across. I think it's going to be fun to manage both," she says.