Taking acting to the next level: Pehchan Kon??
The acting industry is a place where every now and then actors have to experiment with their characters and looks to express the right message. But what if an actor gets a challenging demand from script to play another gender roll?
Take a close look at the given picture, this old looking man is not a real man but the actress Aishwarya Sakhuja from the Tv serial 'Trideviaan' currently airing on SabTv. Here Aishwarya is playing a role of old man 'Dhanashree Shaurya Chauhan'. She says, "I had to act like an old man in my show for the upcoming track and for that I had to change my voice to get the originality. While doing this role I ended up with a sore throat and a bad back pain due to the bent body posture of the old man."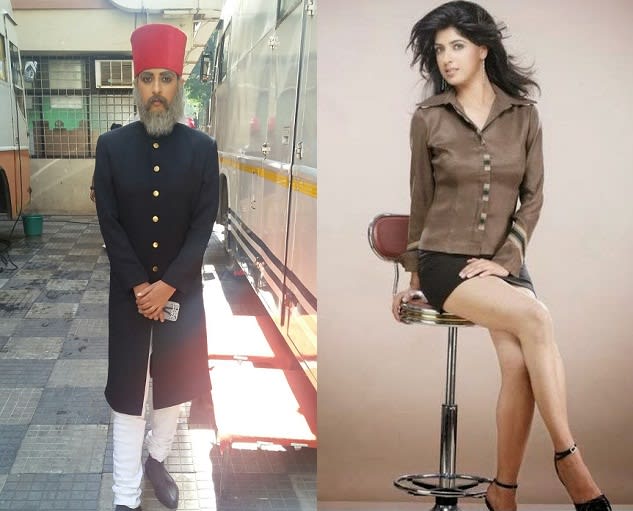 "The funny thing was that my disguise was so believable that the men on my shoot forgot that I was actually Aishwarya and sometimes ended up treating me like an old man on the shoot", Aishwarya added.