Teaching Good and Bad Touch
This is a really tough one to talk about. Talking about sex is taboo in India but today it is important to make our child aware a good or bad touch, sexual abuse and later about sex. We as parents want to protect our child from all eventuality and for this need the child to be made aware. We have to give them the right knowledge and confidence that no matter what they can come to us, and we will be there for them.
Good communication can go a long way in keeping your child safe and making him/her turn to you when in trouble. We are exposed to rape cases, sexual harassment cases and that too with small children. These cases are on the rise, signs of a demented mind. Saving kids from such acts are in our hands. Keep your lines of communication open with your child. Please don't think that its that they are too small to be taught this. You cannot accompany them all the time when in school, playground, parks and many other places.
It's a misconception that only girls are abused. I have read numerous incidents of teachers, helpers, friends or relatives molesting kids. I have also read that a child is frightened into staying quiet but an observant parent will be able to notice changes in the child's behavior. The child's body language may change, some become quiet; others become wary of touch, and conversations trickle down to a minimum. It is up to an alert parent to read the signs.
Begin at about 18 months when the child is curious about their body parts during bath times. Identify body parts and emphasize that they own their bodies ('your body is all yours') and that no one has a right to touch them unless it's okay with them. At 2 and 3.25 now, they know that their bodies belong to them and that they can reserve certain parts as 'private.'
 Even it's something like holding hands with someone or having a friend hug or kiss them, they know they have the right to say no if they don't like it, felt uncomfortable or uneasy. Children should be taught that a touch (from anyone) that makes them feel bad or uncomfortable is a bad touch. The child should be taught to trust their own feelings. Do not say NO but tell the parent about it too.
Keeping the lines of communication open with your child. Keep your tone light and conversation easy. Address your child in a lighthearted way so that kids feel comfortable talking about the subject or asking questions. Best time is to let these conversations happen naturally and work them into our everyday life. Like talking about it during potty or bath time.
Another aid in your explanation can be videos available on the internet. You never know they might relate any incident that they have observed or heard. This can be easy for you as well to explain issue further. Choose a video that shows all the main points like who are could be the person, what that person will talk, what will he tell kids to do, what acts can make them aware of bad touch. This bad touch can be explained from your side as "A touch that hurts you physically or makes you uncomfortable is a bad touch."
It's our duty as a parent to keep our children safe. Please leave one emergency contact number with them or tell them not to take anything from anyone except you. Taking care doesn't mean that you have to invade their personal space, give them freedom as well. They need to know that they are valuable and loved.
Inspiring Reel and Real life Iconic couples of B-Town!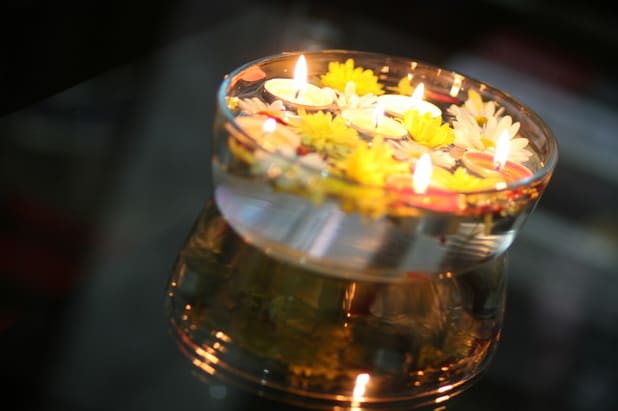 B-town couples best known for their sizzling chemistry. Whether it would be on- screen or off- screen they leave no stone unturned to make it the perfect inspiration for their fans. In fact, there are many Bollywood celebrities who started their love journey from onscreen romance and developed perfect love stories in their real life as well. They have created the most iconic love stories for their fans to make them believe that fairytales do exist. So, here is the love lane of the iconic couples of Bollywood who created magic in on-screen as well as off screens.
Starting with the legendry couple Dilip Kumar and Saira Bano who proved that love has no age barriers. Dilip Kumar and Saira Bano did their first film which was a Bengali film Sagina Mahto. Being a huge fan of Dilip Kumar, working with him was like a dream come true for Saira Bano. After that, they did 5 more Hindi films together which includes Duniyaa, Bairaag, gopi, chhoti Bahu and Sagina. The couple got married in 1966 when Saira was just 22 years old. The couple had an age difference of 22 years and despite this, the couple completed decades of togetherness and still are in so much love and by this immense love the couple proved that age is just a number.
Rishi Kapoor and Neetu Singh is the another cute Jodi of Bollywood who created magic not just in on-screens but off-screen as well. This couple was sensational hit on-screen couple who was really applauded by their fans for their cute chemistry. The couple turned their on-screen romance into off-screen in 1980 by creating many headlines. This cute couple still leaves no stone unturned to give a tough competition to the young couples by their cute chemistry in off-screens and still successful in entertaining their fans in on-screen that could be easily seen in the films Love aaj kal, besharam, jab tak hain jaan etc.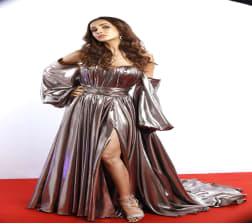 This adorable couple is the role model for today's youth. First met on the sets of Tuje meri Kasam, Riteish and Genelia Deshmukh truly an inspiration for their fans. Started their love journey from being best buddies to best couple Riteish and Genelia restored the faith in love even in today's time where people are drifting apart with every passing day. Created magic in the films like Masti and tere naal love ho gya, this coolest couple of B-town has the super adorable love story.
We all know that Ajay Devgan and Kajol is the most romantic couple of B-town as they are the perfect definition of "opposites attracts". Poles apart, this couple successfully completed 17 years and still, their romance can give a complex to today's youth. Ajay and Kajol have given many hit films together like Ishq, pyar toh hona hi tha, dil kya kare etc and like their on-screen romance their off-screen romance is also popular among their fans.
Kareena Kapoor and Sail Ali Khan which is also known as Saifeena of Bollywood is the hottest couple of Bollywood which had been always in the limelight. First met on the sets of Tashan, the couple dated each other for five years and been in a live-in relationship. They tied the knot in 2012 and created many headlines for several reasons and successful in proving that their immense love is more beyond their different ideologies.