5 Signs its time to move on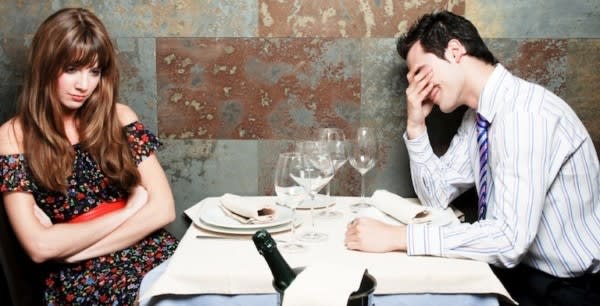 Do you feel it's time to move on in a relationship?Moving on is never something that is particularly easy but it can be done. To break away is painful, old attachment, times shared, bonding scared of the unknown holds one from making a clean break. Feelings that life wouldn't be the same without him\her holds one back.  A lot of us choose to hang on because we are afraid that we will never find someone in the future. The fear of being alone drives us to cling on even when all seems lost.
But now it's time to ask yourself a question 'what would I do with this one-sided relationship losing my self-worth and confidence.' If your relationship is harming you slowly, it is the time for you to take a call. Some of us logically know we should move on – yet we linger on anyway. Here are some signs to know that it is a right time to step out of the relationship.
Missing spark
The missing spark and broken chemistry are one of the clear sign of unhealthy relationship. You don't feel excited anymore to meet him and you both spend most of the time fighting over little issues and you sometimes think 'why are you in this relationship'.
One sided is trouble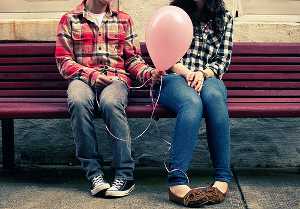 It's a one-sided relationship. Your insecurities are at an all-time high and your confidence is at its lowest point it's time to let go. You try to alter your image hoping that it would draw your partner love you more. Never allow a relationship to tear you down to your core. Let go and leave.  What's gone is gone. We cannot force anyone to love us.
Lack of intimacy or passion
Intimacy is one of the pillars of a relationship. When passion dwindles. Remember that things change. People change. If the feelings are no longer there, it's time to move on. If you both no longer spend your quality time together rethink where you are headed. There is no point in forcing someone to stay. These things do not come by force.
Living past memories
Relationship creates memories. We often replay them in our minds whenever nothing goes well. Therefore we are living in the past than moving forward into the future.It's human nature to cling to memories hoping for a change for the better. If so, it's a sign your current relationship isn't how you want it to be. The more we live in the past memories and/or a self-created future, the more we are living in a self-created reality. This is dangerous since it's not reflective of the actual state of the relationship.
Trust issues
Trust is a super important part of any relationship. Here the question is not just being there physically, but emotionally, too. If your partner does not listen or is sensitive to your problems, worries, and fears. The gap between words and behavior. Remember trust once destroyed can't be regained. Just let go and move on.
My counsel is that there are things that we never want to let go of, people we never want to leave behind. But keep in mind that letting go isn't the end of the world, it's the beginning of a new life. Move on…
Inspiring Reel and Real life Iconic couples of B-Town!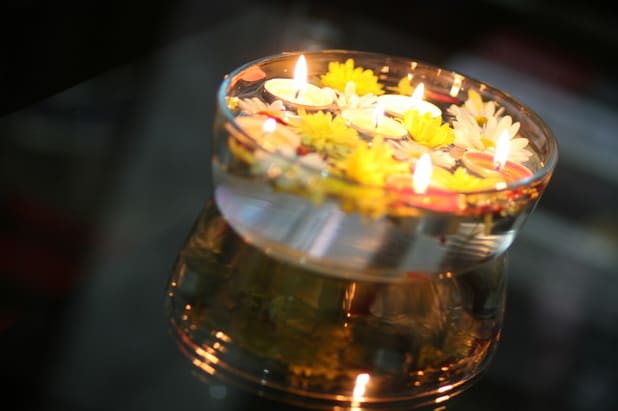 B-town couples best known for their sizzling chemistry. Whether it would be on- screen or off- screen they leave no stone unturned to make it the perfect inspiration for their fans. In fact, there are many Bollywood celebrities who started their love journey from onscreen romance and developed perfect love stories in their real life as well. They have created the most iconic love stories for their fans to make them believe that fairytales do exist. So, here is the love lane of the iconic couples of Bollywood who created magic in on-screen as well as off screens.
Starting with the legendry couple Dilip Kumar and Saira Bano who proved that love has no age barriers. Dilip Kumar and Saira Bano did their first film which was a Bengali film Sagina Mahto. Being a huge fan of Dilip Kumar, working with him was like a dream come true for Saira Bano. After that, they did 5 more Hindi films together which includes Duniyaa, Bairaag, gopi, chhoti Bahu and Sagina. The couple got married in 1966 when Saira was just 22 years old. The couple had an age difference of 22 years and despite this, the couple completed decades of togetherness and still are in so much love and by this immense love the couple proved that age is just a number.
Rishi Kapoor and Neetu Singh is the another cute Jodi of Bollywood who created magic not just in on-screens but off-screen as well. This couple was sensational hit on-screen couple who was really applauded by their fans for their cute chemistry. The couple turned their on-screen romance into off-screen in 1980 by creating many headlines. This cute couple still leaves no stone unturned to give a tough competition to the young couples by their cute chemistry in off-screens and still successful in entertaining their fans in on-screen that could be easily seen in the films Love aaj kal, besharam, jab tak hain jaan etc.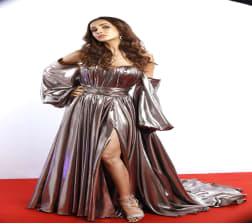 This adorable couple is the role model for today's youth. First met on the sets of Tuje meri Kasam, Riteish and Genelia Deshmukh truly an inspiration for their fans. Started their love journey from being best buddies to best couple Riteish and Genelia restored the faith in love even in today's time where people are drifting apart with every passing day. Created magic in the films like Masti and tere naal love ho gya, this coolest couple of B-town has the super adorable love story.
We all know that Ajay Devgan and Kajol is the most romantic couple of B-town as they are the perfect definition of "opposites attracts". Poles apart, this couple successfully completed 17 years and still, their romance can give a complex to today's youth. Ajay and Kajol have given many hit films together like Ishq, pyar toh hona hi tha, dil kya kare etc and like their on-screen romance their off-screen romance is also popular among their fans.
Kareena Kapoor and Sail Ali Khan which is also known as Saifeena of Bollywood is the hottest couple of Bollywood which had been always in the limelight. First met on the sets of Tashan, the couple dated each other for five years and been in a live-in relationship. They tied the knot in 2012 and created many headlines for several reasons and successful in proving that their immense love is more beyond their different ideologies.