Love your bones- celebrate the Osteoporosis day with care
20th October is celebrated as osteoporosis day worldwide which is organized by International Osteoporosis Foundation. They come up with a yearlong campaign every year in order to create awareness about the osteoporosis and the bone diseases.
The campaign remains dedicated to the global awareness about diagnoses, preventions, and treatments of osteoporosis and metabolic bone diseases. The osteoporosis patients' societies around the world participate in the movement and help to generate awareness in more than 90 countries.
National osteoporosis society of UK launched this campaign late back in 1996 with the support of European commission. IOF became the official organizers in 1997 and in 1998 World Health Organization became the co-sponsors of the campaign. Every year, this day is celebrated in keeping a particular theme in mind. This year, 'Love your bones, protect your future' is the campaign with the agenda of reaching out the health-care professionals, the media, the policy makers and public to keep their joints, bones, and muscles healthy. Fractures caused by osteoporosis lead to a devastated state of millions of the people around the globe which has resulted in the socio-economical and medical imbalance in the world.
According to the previous year's data only 10% of the older women received the osteoporosis therapy. Around 12.3 million people are considered at high risk of osteoporotic fracture which  has remained untreated in Europe.
The campaign take calls on the general public to take early actions to protect their bones and muscles to lead a good quality of life. For the health authorities and physicians, it stresses on the need to protect their community's bone health. By 'closing the care gap' through timely assessment, we can reduce the risk and the socio-economic burden on the fragile fractures.
Let's see what the campaign specifically aims this year:
 Promote worldwide awareness of osteoporosis and the heavy toll the disease can take on an individual's future if left undiagnosed and untreated.
 Educate the public about the specific risk factors that increase the risk of osteoporosis and fractures.
 Encourage individuals who have risk factors, including first fractures, to seek testing and treatment if required in order to protect their longer-term future.
 Advocate for preventive care worldwide: enable healthcare professionals and health authorities to close the persistent 'care gap' by addressing critical issues such as under-diagnosis and under-treatment, lack of Fracture Liaison Services to systematically identify and treat high-risk patients, and poor adherence to treatment.
Rejuvenate with Aloe Vera's magic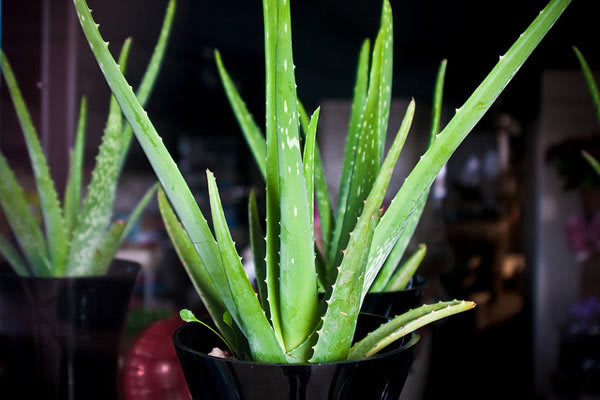 Aloe Vera needs no introduction. This incredible plant medicinal plant full of nutritional benefits has earned a permanent place in many an application from beauty creams, healthy juices, smoothies or diet supplements. It is a succulent plant and part of the lily family (Liliaceae). It has both internal and external applications thus, acting as a safe and natural healer when applied or consumed orally. Aloe Vera contains over 200 active components including vitamins, minerals, amino acids, enzymes, polysaccharide, and fatty acids. No wonder that it is beneficial in all applications.
Benefits of Aloe Vera for skin
Aloe Vera is one of the primary compounds used in the cosmetic industry. Aloe Vera soap and gel are good for the skin and nourish your skin from within, giving your skin a healthy glow. It is packed with several nutrients like glycerin, sodium palmate, sodium carbonate, sodium palm kemelate, sorbitol, etc.
Prevents early signs of aging: Wrinkles and fine lines appear as you age. Aloe Vera helps in preventing these early signs of aging. As your skin ages, it tends to get drier and loses its elasticity. This makes it more susceptible to wrinkles and fine lines. Aloe moisturizes the skin, and it also helps remove dead cells. In fact, research has proven that Aloe Vera improves the elasticity of skin and makes it smoother and suppler.  You can use it as a moisturizer to hydrate it without making it greasy.
Reduces stretch marks: With the passing of age, skin expands and contracts during pregnancy or due to rapid weight gain. The elasticity of the skin gets damaged, which results in ugly stretch marks. These marks can be healed with the regular use of Aloe Vera.
Heals acne:  Aloe Vera has antibacterial and anti-inflammatory properties because of the presence of gibberellins and auxins. This helps reduce your acne. It also contains polysaccharides that stimulate the growth of new cells. This speeds up the healing process for acne and prevents scarring.
Cures sun burnt skin: Because of its anti-inflammatory properties, it can be applied directly on the sunburnt area. It acts on the epithelial skin layer and provides a protective layer to the skin for retaining moisture. This aids in faster healing.
Heals External Wounds And Insect Bites:  Due to its medicinal properties it is great to treat wounds, bug bites or insect bites. Aloe acts to help relieve the pain of wounds and provides relieves from itching. Aloe Vera is an astringent which causes the contraction of body tissues, basically used to reduce bleeding from minor injuries.
Benefits of Aloe Vera for Health
You can detoxify the body and reduce inflammation with Aloe Vera juice.  One of the causes of inflammation is oxidative damage, which is caused due to the free radicals in your body that damage your cells. Aloe Vera is rich in antioxidants. These antioxidants bind with the free radicals and help manage the inflammation.
Aloe vera juice treats gastroesophageal reflux disease (GERD). GERD causes symptoms such as heartburn, chest pain, and trouble with swallowing, and aloe juice is an effective cure. Drink it early in the morning on an empty stomach improves digestion and cures stomach troubles. Aloe Vera has anti-inflammatory properties which soothe the stomach lining and the oesophagus. It also helps fight against pathogens that cause gastrointestinal problems, including bloating and discomfort.
Helps in treating piles. Its anti-inflammatory properties diminish inflammations inside and out and help in alleviating bowel irregularities and intestinal problems. It makes stool soft and easy to pass. Anthraquinones, one of Aloe Vera's key ingredients, help in stimulating contractions on the walls of the digestive tract.
Benefits of Aloe Vera For Hair
Aloe Vera has a chemical similar to that of keratin that rejuvenates the hair with its nutrients, giving hairs more elasticity and preventing breakage. Application of Aloe Vera powder can help promote hair growth. It can work wonders for dandruff and itchy scalp. Aloe helps in maintaining the pH balance of your hair.
As it is moisturizing in nature, it strengthens and promotes healthier hair.
Rejuvenate your entire system with Aloe Vera.