Essential cosmetic for men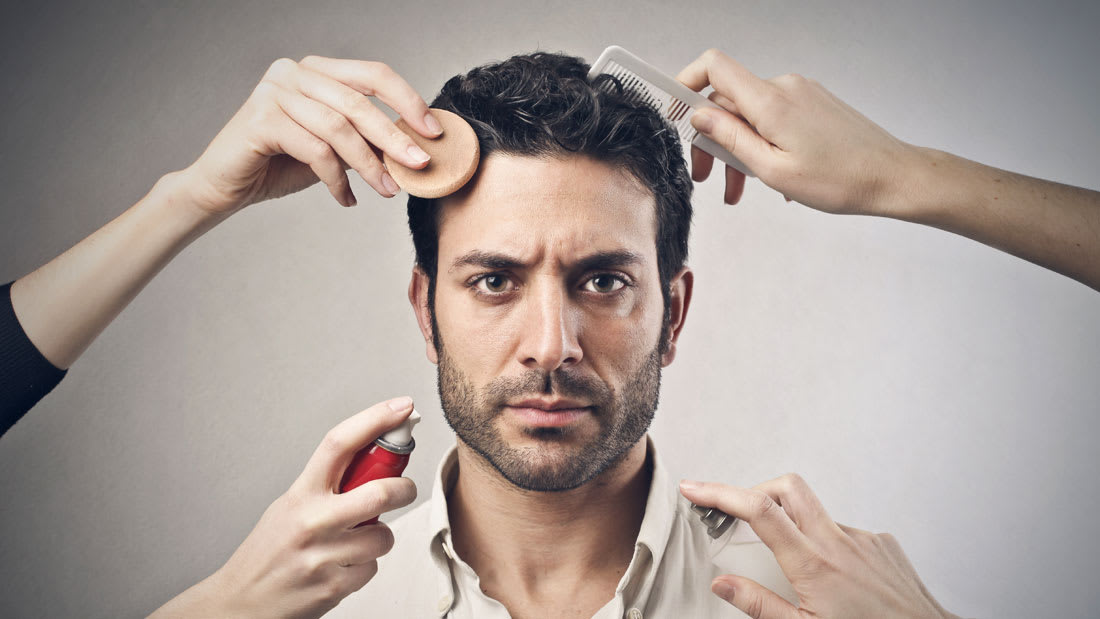 Grooming cosmetic is not confined to women only. Many men are growing conscious of their requirement about hygiene and looking smart. The market is also coming up with cosmetics that are meant for their skin. Here are some of the regular cosmetics that answer every man's needs.
Scrubbing
Scrubbing is an important part of daily skin care. Without proper cleaning, the pores get clogged and result in acne and other skin problems. A scrub contains a healthy mixture of bacteria-killing medicines in a mildly abrasive base. Rub this on the skin surface in a circular motion to remove dirt, oil, and other pollutants. Men who stay outdoors, travel and are involved in sports need more care. Pick a brand that has a gentle formula and suits your skin type. Scrub your face twice weekly to keep it squeaky-clean. Garnier, Nivea, Foremen and many other brands have their version of scrubs.
Aftershave
Shaving is what every man do. But do you know, shaving creams are very harsh in nature and it hardens the skin. An aftershave tends to soothe the irritated skin, minimize vacant pores and reduce bacteria. Choose an aftershave without an alcohol base, since alcohol tends to make the face dry. The blades also cause irritation on the skin due to its sharpness. The solution to all shaving related issues is 'aftershave'.
Shampoos and conditioners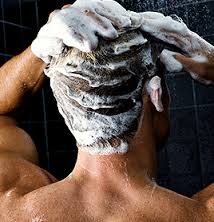 Why not shampoos? Their hair needs special attention and using soap can make them fizzy and dry. Shampoos help in deep cleaning and some shampoos are specially made to condition the scalp also. Using a mild shampoo cleans the scalp of dirt and oil, letting the roots breathe and flourish in growth.  Conditioning is also as necessary because hair conditioners reduce the damage that can cause from chemicals in shampoo. They also make hair shiny, lustrous and soft looking.
Hair gels and wax
We all know how passionate men are when it is about styling their hair. Using hair wax you can give variations in your hairstyles. From classy to sassy look you can manage it with hair gels and sprays. These add a fun element to your everyday look. You look more organized and well-groomed when your hair looks set back rather than floating hair.
Concealer and color corrections
Men have dark spots and fine lines just like women. Concealers are great make-up rules for men who want to hide their dark circles, patchy skin, acne and other imperfections. Choose one that is the closest shade to your skin tone and provides great coverage in a minute.
From Goa to Kashmir, actors talk about their favorite holiday spots!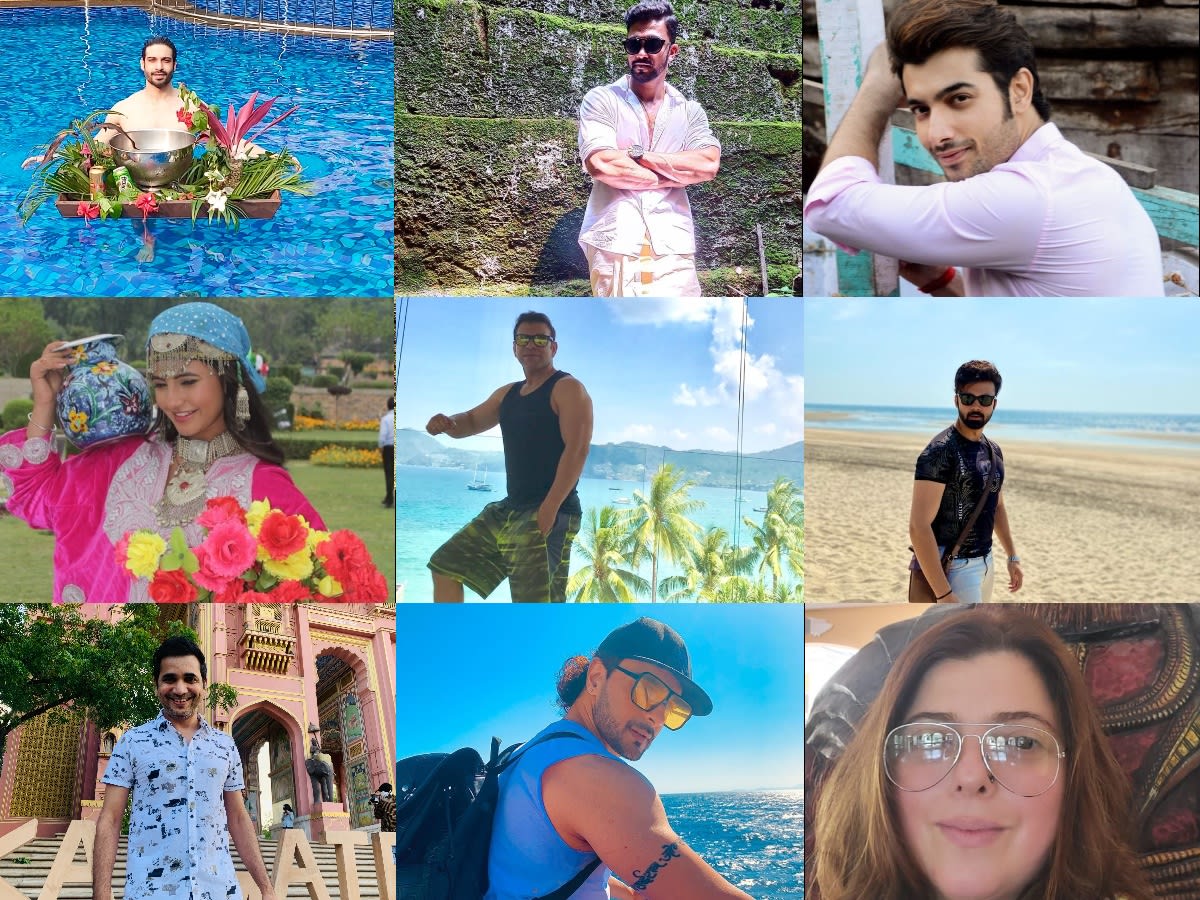 Winters are here! If you want to ring in the New Year on a grand holiday, here are some great get-away suggestions from these actors.

Delnaaz Irani: One of my favourite perks which come with being is an actor is the travel that the job entails. We have to travel far and wide for our shoots and I just love that. There are so many exotic and beautiful places in Gujarat, Kerala, Rajasthan but my favourite getaway is Goa. I love beaches and I go to Goa to just relax and refresh myself. If I talk about a place close by, it will have to be Panchgani and Mahabaleshwar. I often go for 2,3-day trips there. It's a mini hill station and is so beautiful.

Angad Hasija: I have travelled to so many places but my favourite still remains Jammu and Kashmir. I feel Gulmarg is one of the most beautiful places in the world. No wonder they call it the Switzerland of India. I have gone to Jammu and Kashmir twice. My second favourite is Kerala, I love the beaches there.
Meera Deosthale: My favourite travel destination will have to be Kashmir. I remember we had gone for an outdoor shoot there and I was so mesmerised by the place. I decided that I will stay here when I retire. It is completely serene, calm and beautiful. The locals are also so warm and welcoming there. And the best part about Kashmir is the food. The delicacies are there are to die for.


Vijayendra Kumeria: India is a huge country and it has so many beautiful and exotic places which need to be explored. I love travelling to new places and the next place which I want to go is somewhere in the northeast. I hope I go soon. Besides this, my favourite holiday destination is also Kashmir, specifically Pahalgam. It is truly is a heaven on earth.

Rohit Choudhary: Despite travelling extensively abroad, I feel that India has some of the most beautiful places. I love Kerala, it is so beautiful. Even Jim Corbett and Rishikesh are my favourite. I think before planning a foreign trip, it's important to try and explore options in India. There are so many places which are so amazing.

Rajit Dev: If I have to think of a dream holiday place in India, it will have to be Kashmir. The beautiful snow peaks, the sound of the river flowing as well as the delicious food…everything in Kashmir is stunning. I also love Kerala. The backwaters are truly amazing and there is so much of greenery around. The waterfalls, beaches…everything is so beautiful. I love the food in Kerala too.
Avinash Mukherjee: I want to start by saying that India has some of the most amazing tourist places. From Kashmir to Gujarat to Kanyakumari, everything is so beautiful. I don't really have a dream place which I want to go to for a holiday, but if you ask me, I can go to Golden Temple in Amritsar again and again.

Saanand Verma: Mount Abu is my favourite destination in India. I remember when I was shooting for the film Pataakha, I had to lose weight and I used to go for a walk from Mount Abu to Guru Shikhar. It was an amazing experience. There was a big bell there and it is believed that if you ring the bell, all your wishes will come true.
Sharad Malhotra: If you ask me about my favourite place in India for a holiday, it will have to be Goa. I love Goa and everything about it. The place, the food, the beaches, the hotels, everything! Goa is one place where I can go and just relax, without a care in the world.