B-town divas spotted performing various Asana on International Yoga Day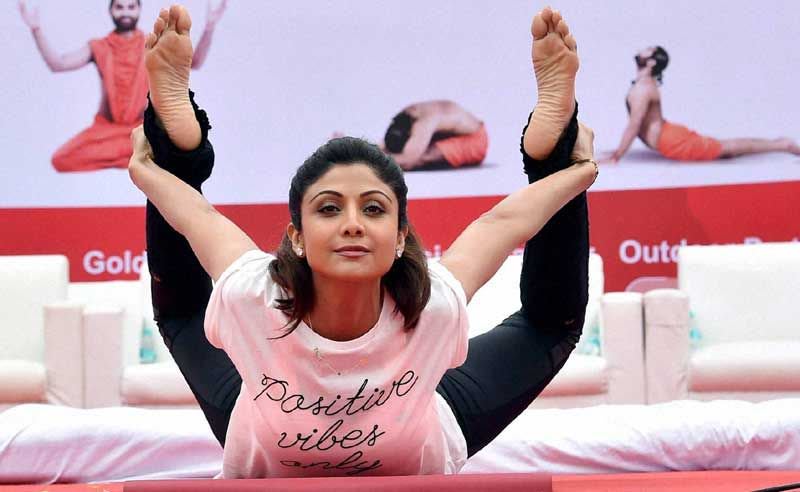 Today's date has brought along coinciding events. June 21, that is known to be the longest day of the year in the Northern Hemisphere is also celebrated as the International Yoga Day.
While the whole world is busy celebrating International Yoga Day performing various asana, we spotted our B-town divas too celebrating the day inspiring their fans for performing various yoga asana to benefit spiritual, physical and mental health. From the fitness guru of Bollywood i.e. Shilpa Shetty to Bipasha Basu, Malaika Arora Khan, Kareena Kapoor Khan, Alia Bhatt and Kangana Ranaut all the gorgeous actresses involved themselves practicing perfect yoga postures.
Here is a direct peep at their personal Instagram Handle that proves how these divas geared up to celebrate the third International Yoga day.

SHILPA SHETTY- Who would say looking at Shilpa that she's the mother of a five-year-old boy.Yes, Shilpa Shetty Kundra has been the fitness guru who has made a buzz with her finely toned body. She was seen Performing Bakasana, on the third International Yoga day. Shilpa captioned her Instagram post stating,"it's taken a lot of practice and it's finally happened! The harder the struggle the more glorious the triumph"!
MALAIKA ARORA KHAN: The yummy mummy does not look her age and that is because she is the second most dedicated fitness freak after Shilpa Shetty Kundra. This thumbs up 'lifting posture' will amazingly get your brows up. Captioning her Insta post, Malaika states- "Inhale positivity and exhale negativity", she gives a strong message to her fans thisInternational Yoga day.
ADITI RAO: Another pretty actress who has stolen the heart of millions of her fans with her perfect curves and body was spotted performing a flawless Chakrasana on the rooftop, close to nature. She captioned her Instagram post stating "the Yoga Way of life". Aditi has many times confessed about her addiction towards yoga.
BIPASHA BASU: Actress Bipasha Basu Singh Grover is too a fitness freak and yoga is one of her favorite forms of holistic exercise. Captioning her Insta post "Inhale love exhale hate", the actress was seen performing a strength and flexibility enhancing pose.
URVASHI RAUTELA: On the third International yoga day, Urvashi Rautela a self-confessed fitness freak, decided to spread awareness about the day by showing off some complicated, yet beneficial yoga asana. She shared a picture on her Instagram handle in which she was supposedly performing Vrischika Asana, which is useful in enhancing strength and flexibility.
Yesha Rughani from Hero Gayab Mode On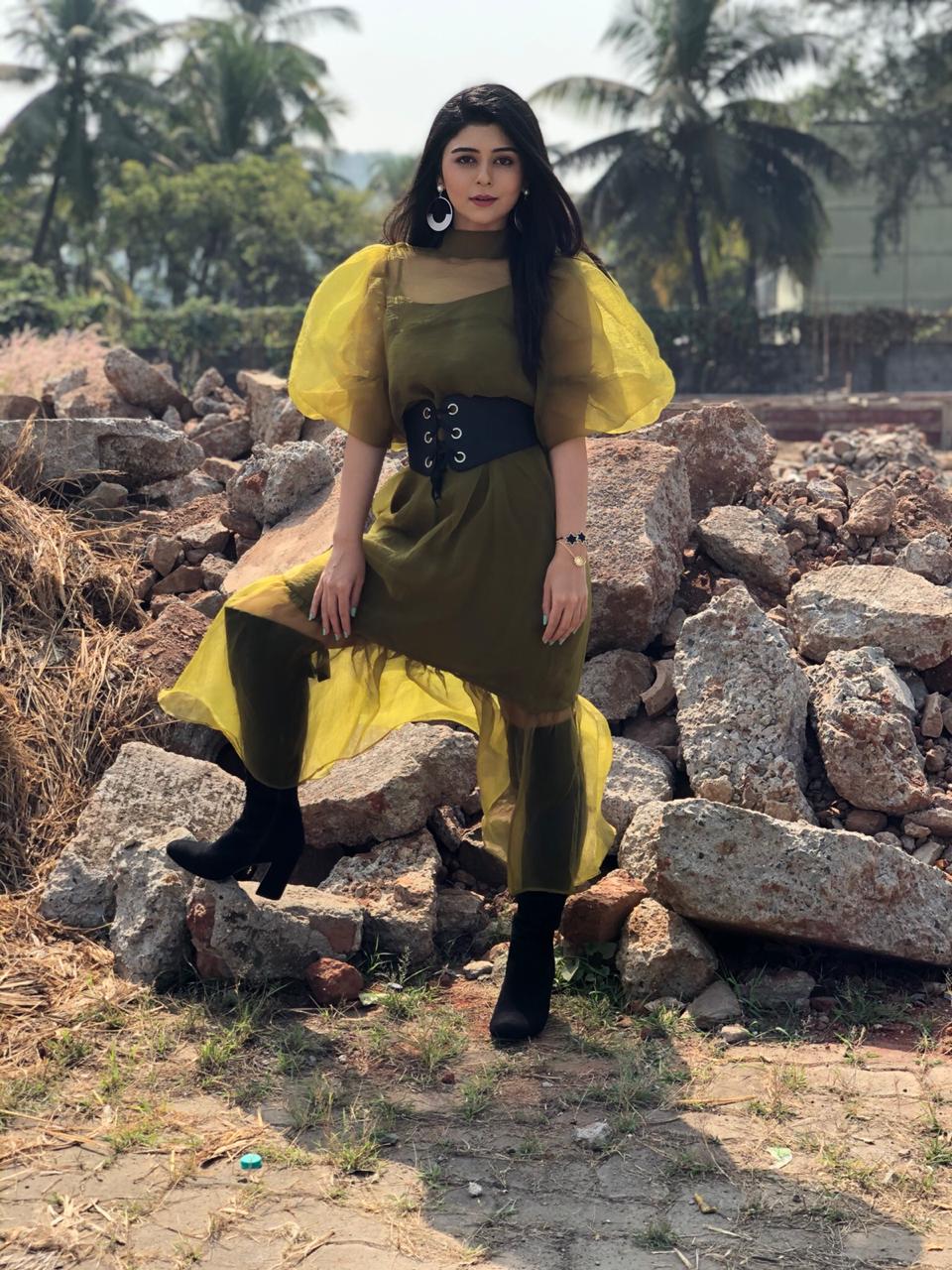 Working during a pandemic is no easy feat, but actor Yesha Rughani, who was last seen in Muskaan, says that all precautions are being taken on the sets of her brand her show Hero Gayab Mode On. Talking about it, she says, "I think new normal has become a lifestyle now. Whether I am going for work or something else, I have to follow precautions. Obviously, you are scared. But on the set, we take many precautions, medical people are there, they check us every day. The makeup and hair stylists are wearing their kits. So, I think overall it's a secure working environment. I hope everybody stays well and fit."
The actor is back on the sets after almost a year and is loving it. "We wrapped up Muskaan's shoot in December last year and this show is launching December. We have started shooting from November so I think almost a year. It just feels too good to be back and I think I have been missing being onscreen. I missed shooting and I am loving the feeling of getting on the makeup chair, the entire routine, listening to action, cut, roll each and every minute detail of shoot life. It's fabulous to be back," she says.
In fact, she's got a lot of appreciation for her look too. "I rejuvenated myself during this break. I got into this healing thing where I was on a strict detox and my skin healed, my hair, my body healed. I was in my comfort zone and used to wake up on time and follow a proper routine, even though there was a lockdown. I had ample time in the lockdown to take care of myself. I am fresh as a flower now and all set to rock again. For the new look, I am getting really good reviews because people are seeing me like this onscreen for the very first time. My first two roles were very different. So, seeing me in a totally different avatar with short hair is exciting. I have really lost weight, there is a different kind of look and feel to the role. I am getting a very good reaction and I am loving it," she says.
Meanwhile, Yesha started a balloon business too during the lockdown and plans on balancing both her acting and business venture. "Lockdown has, of course, changed our lives in many ways from being able to value things to be grateful to life, self-healing and taking care of yourself, self-discipline. I ventured into a new business. I love to be very busy so I think it wouldn't be a problem to manage both the things. I have my sister also who is taking care of this business, apart from me. I think it works for us. I also carry my laptop and everything to shoot so that if I get some time, I make some designs and send them across. I think it's going to be fun to manage both," she says.