Not to be Missed! Bollywood Stars and their heartiest wishes on Father's Day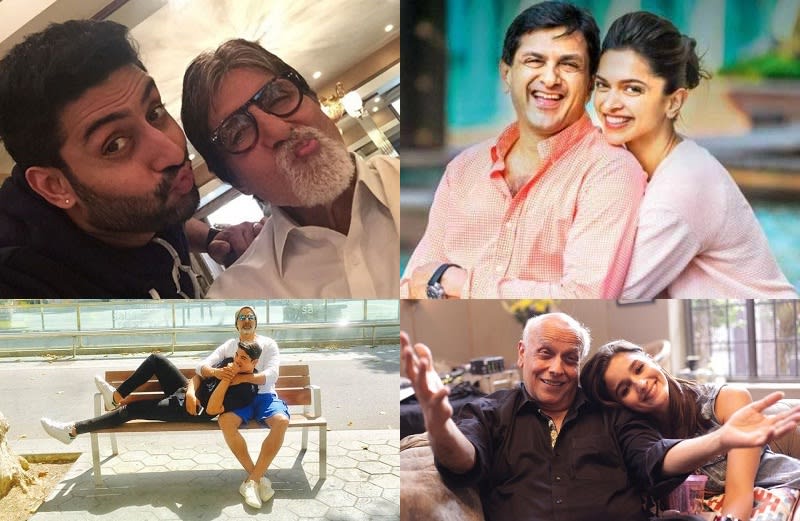 A father is the one who always encourages getting through the hurdles, a father is the one who takes all problems on him just to see you happy, a father is the one who even shouts at you sometimes but always save you from your angry mother. There is an unusual relationship with father that says lots of things but not through words. So, here was the Father's Day on 18th June, celebrated by everyone just to say thanks to super dads for everything. And like every common being, our Bollywood stars were also not so behind. They also shared their heartiest messages with wishes to their dads for their super success and support. Take a look:
Alia Bhatt:
Known for her cutest and strong bond with father, Mahesh Bhatt, Alia expresses her thought in a sweet and short way.

Akshay Kumar:
Here is a wish that you might not want to miss! Unlike others, Akshay Kumar shared a picture with his son Aarav Bhatia. Here he praised his son by saying "every day is a father's day if you have son like that"

Deepika Padukone:
A lady who is said to be the replica of her father's features, Deepika Padukone wished her father, Prakash Padukone by quoting his own saying. Isn't it a great! Remembering the things that father taught or guided in past.

Some Bollywood went back to the childhood and shared some amazing pictures from past with heartfelt messages. These stars surely have given their father nostalgia.
Arjun Kapoor:
This post of Arjun Kapoor gives a halt to all the previous rumors of the unlovable relationship between Arjun and his father Boney Kapoor. Arjun wished him through a picture from his childhood where a plump young Arjun is standing next to his father.

Parineeti Chopra:
Talking about plump but not anymore, Parineeti Chopra shared a lovely collage of some special moments she shared with her family. Pari kept her message very short and crisp by saying 'We love you'.

Abhishek Bachchan:
Abhishek Bachchan is someone who has always been compared to his superstar father Amitabh Bachchan. And without any doubt, he has that attitude and style in him inherently. On this Father's Day, he shared a picture with his father holding hands and thanked him in a caption.

Image courtesy Instagram
Yesha Rughani from Hero Gayab Mode On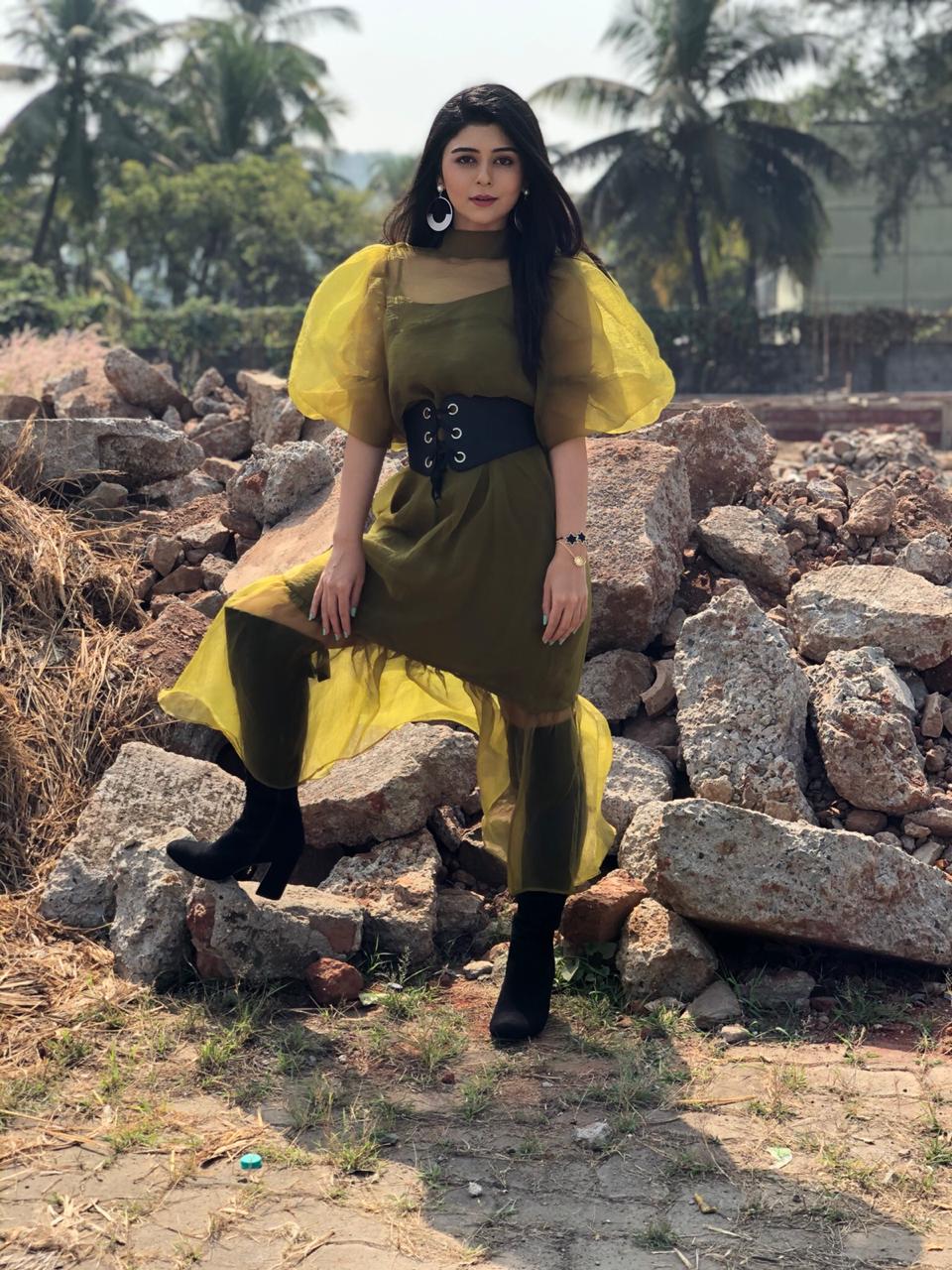 Working during a pandemic is no easy feat, but actor Yesha Rughani, who was last seen in Muskaan, says that all precautions are being taken on the sets of her brand her show Hero Gayab Mode On. Talking about it, she says, "I think new normal has become a lifestyle now. Whether I am going for work or something else, I have to follow precautions. Obviously, you are scared. But on the set, we take many precautions, medical people are there, they check us every day. The makeup and hair stylists are wearing their kits. So, I think overall it's a secure working environment. I hope everybody stays well and fit."
The actor is back on the sets after almost a year and is loving it. "We wrapped up Muskaan's shoot in December last year and this show is launching December. We have started shooting from November so I think almost a year. It just feels too good to be back and I think I have been missing being onscreen. I missed shooting and I am loving the feeling of getting on the makeup chair, the entire routine, listening to action, cut, roll each and every minute detail of shoot life. It's fabulous to be back," she says.
In fact, she's got a lot of appreciation for her look too. "I rejuvenated myself during this break. I got into this healing thing where I was on a strict detox and my skin healed, my hair, my body healed. I was in my comfort zone and used to wake up on time and follow a proper routine, even though there was a lockdown. I had ample time in the lockdown to take care of myself. I am fresh as a flower now and all set to rock again. For the new look, I am getting really good reviews because people are seeing me like this onscreen for the very first time. My first two roles were very different. So, seeing me in a totally different avatar with short hair is exciting. I have really lost weight, there is a different kind of look and feel to the role. I am getting a very good reaction and I am loving it," she says.
Meanwhile, Yesha started a balloon business too during the lockdown and plans on balancing both her acting and business venture. "Lockdown has, of course, changed our lives in many ways from being able to value things to be grateful to life, self-healing and taking care of yourself, self-discipline. I ventured into a new business. I love to be very busy so I think it wouldn't be a problem to manage both the things. I have my sister also who is taking care of this business, apart from me. I think it works for us. I also carry my laptop and everything to shoot so that if I get some time, I make some designs and send them across. I think it's going to be fun to manage both," she says.