What popular faces of TV said for Donald Trump victory?
On Tuesday,Donald Trump elected 45th president of the United States, capturing crucial victories over Hillary Clinton during the race of White House. The victory of Donald Trump created a lot of buzz not in the US but all over the world. From Hollywood to Bollywood, many celebrities express their views on the Trump Victory.
Let's check out how popular faces of TV express their views on US elections with Buzzsouk.com.
Aniruddh Dave : I have been following the us presidential election closely and tried to watch their speech whenever I was not shooting. I was rooting for Hilary Clinton as according to me she was more deserving. But the result is out now and may he do the best for his country. I hope and wish that india and USA share the same rapport which they have been.
Ssharad Malhotra : I realised that the us citizens want to see a serious  change in their country. I guess they wanted something very different and hence Donal Trump won. I hope he does something good for his country and the world.

Krrip Kapur Suri : the American democracy has stood the test of time. It is far beyond the whims and fancies of an individual. I feel nothing rustic will happen, it will be business as usual. I wish Donald Trump all the best in his new journey.
Arjun Bijlani : Obama has created an excellent example in front of Trump. And I am hoping that he will continue to do the good work for his fellow countrymen. I am optimistic that the relationship between our country and USA will remain same.
Mrunal Jain– I was expecting Hilary Clinton to win as she is a woman of substance but elections are unpredictable as always. One loses and another wins.
Sheena Bajaj- Hilary would have been a good choice. But Donald Trump is good too. Let's see how he governs and takes things forward.
Gulfam Khan :  Well I have been vouching for Hillary not because she is a woman but because she is a sensible and intelligent lady. Time too has proven that when women run a country it comes out smelling of roses inspire of some bumps and hitches. Donald Trump on he other hand has been behaving and talking racist, idiotic and uptight… so if America has chosen him to be their president they probably deserve it… time will tell us if the USA remains a democracy or turns to IDIOCRACY (that's not a word but a movie I saw and hence a term I would use for idiotic democracy)
Mohammad Nazim : Donald Trump will deliver. He has the leadership skills and aura to be in power of position. I am happy that he won and the will do justice to his power and position.
Yesha Rughani from Hero Gayab Mode On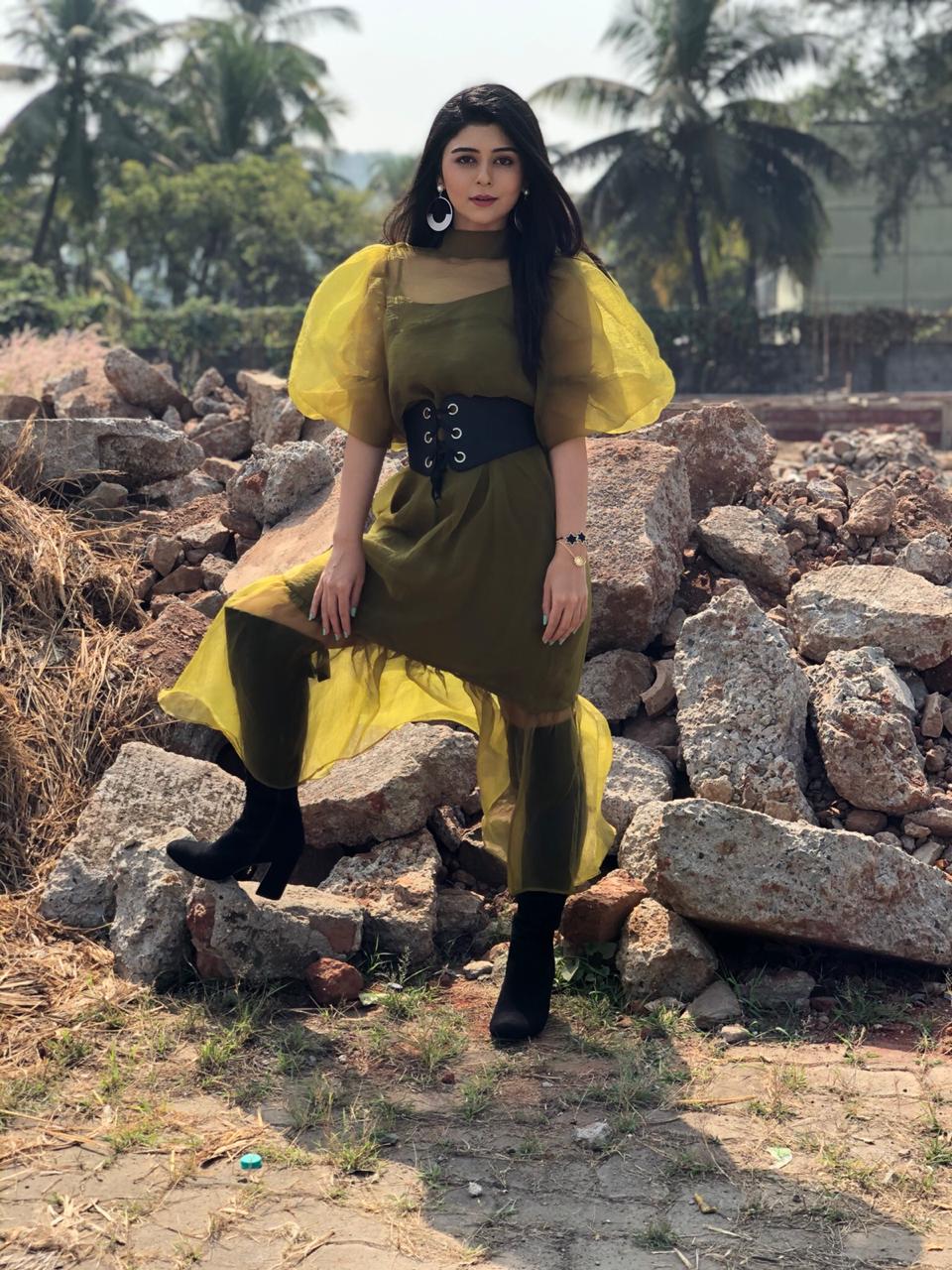 Working during a pandemic is no easy feat, but actor Yesha Rughani, who was last seen in Muskaan, says that all precautions are being taken on the sets of her brand her show Hero Gayab Mode On. Talking about it, she says, "I think new normal has become a lifestyle now. Whether I am going for work or something else, I have to follow precautions. Obviously, you are scared. But on the set, we take many precautions, medical people are there, they check us every day. The makeup and hair stylists are wearing their kits. So, I think overall it's a secure working environment. I hope everybody stays well and fit."
The actor is back on the sets after almost a year and is loving it. "We wrapped up Muskaan's shoot in December last year and this show is launching December. We have started shooting from November so I think almost a year. It just feels too good to be back and I think I have been missing being onscreen. I missed shooting and I am loving the feeling of getting on the makeup chair, the entire routine, listening to action, cut, roll each and every minute detail of shoot life. It's fabulous to be back," she says.
In fact, she's got a lot of appreciation for her look too. "I rejuvenated myself during this break. I got into this healing thing where I was on a strict detox and my skin healed, my hair, my body healed. I was in my comfort zone and used to wake up on time and follow a proper routine, even though there was a lockdown. I had ample time in the lockdown to take care of myself. I am fresh as a flower now and all set to rock again. For the new look, I am getting really good reviews because people are seeing me like this onscreen for the very first time. My first two roles were very different. So, seeing me in a totally different avatar with short hair is exciting. I have really lost weight, there is a different kind of look and feel to the role. I am getting a very good reaction and I am loving it," she says.
Meanwhile, Yesha started a balloon business too during the lockdown and plans on balancing both her acting and business venture. "Lockdown has, of course, changed our lives in many ways from being able to value things to be grateful to life, self-healing and taking care of yourself, self-discipline. I ventured into a new business. I love to be very busy so I think it wouldn't be a problem to manage both the things. I have my sister also who is taking care of this business, apart from me. I think it works for us. I also carry my laptop and everything to shoot so that if I get some time, I make some designs and send them across. I think it's going to be fun to manage both," she says.