After Bollywood celebs, TV folks also express their view point on Mr. Narendra Modi masterstroke!
On one side where Bollywood celebrities welcome Modi's masterstroke by showering appreciation tweets,Buzzsouk also unveils how TV folks express their views on Government's bold step containing Black money.
Hitesh Bharadwaj (Agar Tum Sath Ho on Zindagi) : This step taken by our PM is a great movement. We are witnessing a huge change that is a turning in India's history. Like we hear about Gandhiji and how he worked for the betterment of our nation we too are witnessing the change and would be able to share this experience with our future generation. I am thankful!
Aishwarya Sakhuja (Trivediyan on Sab TV) : I am so proud of our prime minister that finally this has happened. It is important for our leaders to take such strict actions in order to control a country that had stopped taking its government in the past and the present seriously.
Gulfam Khan (Naamkaran on Star Plus)  :  In a way it is good as black money will be exposed but at the same time poor or middle class people, and people who need emergency services will be badly affected. My maid who stays in a small locality had to call for medicines for her 2 year old nephew and she sent a 500 to the local medical store(s)… no one would give her the medicines. She didn't have any government run hospitals close to her house… the big money launderers have surely converted their money into shares and gold and properties long time back. Who suffers is the middle class man… you tell me is this good or bad?
Sheena Bajaj (Thapki Pyaar Ki on Colors TV) : I feel it's a great decision taken by the prime minister of our nation which will lead to the massive change in the development of our country.  Though it would lead to inconvenience for few days but it will also help to get all the black money out and help in country's economic growth.


Mohammad Nazim (Saath Nibhana Saathiya Star Plus)

The PM has taken a bold stand. The reaction are mixed. The world is affected. It's a good move and things will be in order with time. India is set for a revolution. I welcome the change
Jasmin Bhasin ( Dil Se Dil Tak ) – It's going to be difficult for common man but it's a great step towards corruption free India and also to curb terrorism. Black money which is the major drawback for our economy will also get solved with this step. I respect Modi government even for this tough decision. I respect him for the bold move.
Ankit Bathla ( Thapki Pyaar Ki ) – I think this is a master stroke in the history of Indian economy. With this intelligent move, India is a on a path of curbing money laundering and all the black money will be exposed . The chip in the new note is like solving the problem for the future also. Although it will be a little difficult for the first 1 week or so but at macro level I feel this step will be beneficial for our country.
Shardul Pandit ( Anchor & Actor ) – This is a genius and applaud worthy moment. The vision and the way it was executed is the smartest, brace and monumental move by Modi and the cabinets. People will realize in the coming months and years how good is this for us and the economy. I am blown and super impressed with this move . In a day he has changed history. Ache Din Aa Gaye Hai.
Asmita Sood ( Last Seen in Phir Bhi Na Maane…Badtameez Dil ) – It's a brilliant move by the P.M which has changed the economy of the country over night. Along with keeping a check on the black money market, this historic move will definitely up the economy of the country and make the rupee a powerful currency. Hats off to NaMo!
Laksh ( Pardes ) – I am in the support of the decision. This has been a bold but need of the hour decision by P.M. Every true Indian will support this from heart, as this will strengthen the hands of the common man in the fight against corruption, black money and fake currency.
Jay Soni ( Kuch Rang Pyaar Ke Aise Bhi ) – It's a very good move by the government. Temporary people are facing problem but in future it will change the economy of the country. I am in the support of Modi's decision.
Yesha Rughani from Hero Gayab Mode On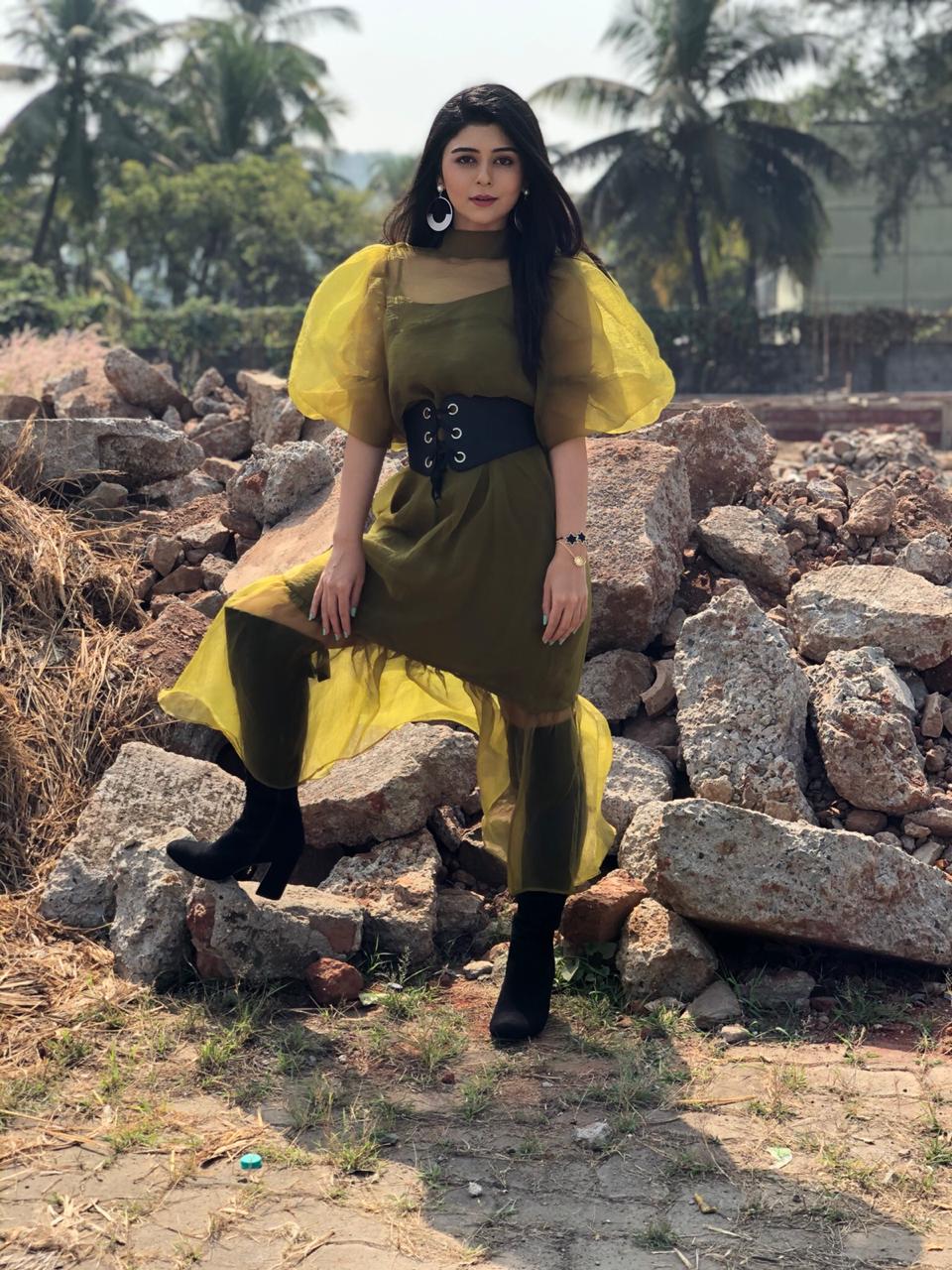 Working during a pandemic is no easy feat, but actor Yesha Rughani, who was last seen in Muskaan, says that all precautions are being taken on the sets of her brand her show Hero Gayab Mode On. Talking about it, she says, "I think new normal has become a lifestyle now. Whether I am going for work or something else, I have to follow precautions. Obviously, you are scared. But on the set, we take many precautions, medical people are there, they check us every day. The makeup and hair stylists are wearing their kits. So, I think overall it's a secure working environment. I hope everybody stays well and fit."
The actor is back on the sets after almost a year and is loving it. "We wrapped up Muskaan's shoot in December last year and this show is launching December. We have started shooting from November so I think almost a year. It just feels too good to be back and I think I have been missing being onscreen. I missed shooting and I am loving the feeling of getting on the makeup chair, the entire routine, listening to action, cut, roll each and every minute detail of shoot life. It's fabulous to be back," she says.
In fact, she's got a lot of appreciation for her look too. "I rejuvenated myself during this break. I got into this healing thing where I was on a strict detox and my skin healed, my hair, my body healed. I was in my comfort zone and used to wake up on time and follow a proper routine, even though there was a lockdown. I had ample time in the lockdown to take care of myself. I am fresh as a flower now and all set to rock again. For the new look, I am getting really good reviews because people are seeing me like this onscreen for the very first time. My first two roles were very different. So, seeing me in a totally different avatar with short hair is exciting. I have really lost weight, there is a different kind of look and feel to the role. I am getting a very good reaction and I am loving it," she says.
Meanwhile, Yesha started a balloon business too during the lockdown and plans on balancing both her acting and business venture. "Lockdown has, of course, changed our lives in many ways from being able to value things to be grateful to life, self-healing and taking care of yourself, self-discipline. I ventured into a new business. I love to be very busy so I think it wouldn't be a problem to manage both the things. I have my sister also who is taking care of this business, apart from me. I think it works for us. I also carry my laptop and everything to shoot so that if I get some time, I make some designs and send them across. I think it's going to be fun to manage both," she says.