VAISHNO DEVI- A pilgrimage where desires turn reality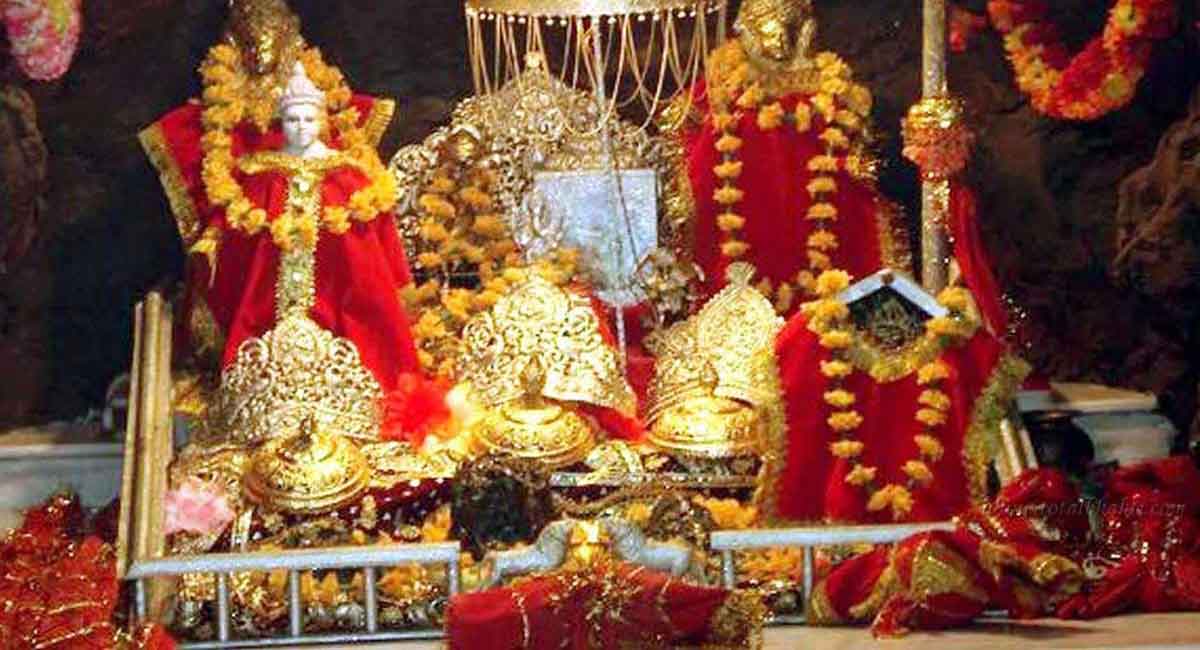 Vaishno Devi situated in the Trikuta hills of Jammu, is one of the most exalted pilgrimages in India where footfall remain constant throughout the year. It compromises several caves in which it is believed that goddess resides. Vaishno Devi is thronged by more than 10 million pilgrims every year. Here, devotees either walk bare foot or come crawling all the way to holy temple situated on the top in order to seek blessings. The shrine is in the cave situated 1700 above the sea level which people recognize as the Vaishno Devi's cave. This pilgrimage ensures a great time with family, read on to know more.
Goddess Vaishno Devi is manifestation  of goddess Parvati who was also known as Trikuta. Lord Rama ensured her that the entire world will worship her and sing her praises when she prayed for Lord Rama victory against Ravana. Thus, it was due to Rama's blessings that Mata Vaishno Devi attained immortality.
Besides the cave temple there is another must visit temple of Bhairo Nath. It is known that if you don't visit the other temple, your pilgrimage will not be completed. It is believed that once Bhairo Nath tried to chase her and pestered her to marry him. She forgave him when he begged for forgiveness and attained moksha. According to geographical research, the caves are millions of year old and have certain supernatural power.
How to reach
Jammu is known as the focal point for the tourist who are travelling to Vaishno Devi. Jammu is well connected via highways, airways and railways. Earlier the devotees used to board the train till Jammu but now a direct train to Katra has been introduced by the government. The train timings and dates are predefined, so if you wish to travel you need to book the tickets beforehand. There is a direct train from Delhi to Katra. Besides, train you can travel by Volvo buses, which take only 12 hours to reach Katra. You can also catch a flight to Jammu airport which is 7 km away from Katra. The airport is well connected with bus stands and taxi stations.
What to do- once you reach Katra
The foremost step is to get the 'yatra slip'. Trekking without the slip will  land you in trouble. Freshen up at the hotels in Katra. They are pocket friendly and cloak rooms.
Where to go and how
Vaishno Devi is only 13 km long trek. You will come across ban Ganga where you will see a river flowing right by your side. There are various shops available throughout the trek for basic amenities. At 10-15 kms there is a restraunt. Adi kuwari i.e. eternal virgin, is where you complete your half of the trek. It is known that goddess Vaishno resided in the 'Garbh Joon' cave for 9 months. Surprisingly, it is the narrowest cave from which a person with any body type can pass on. There are shrine boards for pilgrim security. You can ride horses and ponies, if feel fatigued. The toilets enroute are well maintained and clean throughout the journey.
Mata Vaishno Mandir has 3 holy sanctorum. It is believed that goddess Vaishno Devi on leaving the human body became a rock which is a sanctorum. Bhairo Nath was supposed to take care of them. People wait for several hours in queues to catch a glance of them. If you wish something with pure intentions, goddess Vaishno fulfills your wishes then and there. After the darshans you proceed to Bhairo Nath temple which is only 3 km above the Mata Vaishno cave.
A trip during navratras to Vaishno Devi is ideal. A fair take places annual in Katra during navratras. We wish you a great navratra with your loved ones and rejoin us with the holy blessings of the goddess.