BODH GAYA-THE MAHABODHI VIHAR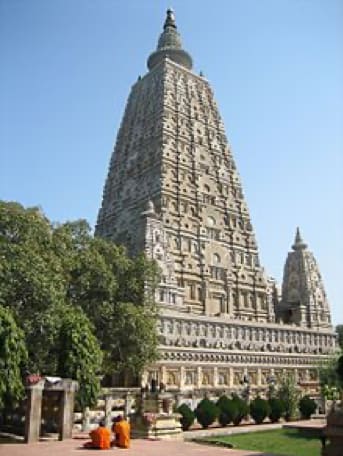 Bodh gaya is a religious site and a place of pilgrimage in the state of Bihar. It is famous as it is the place where Lord Gautama Buddha is said to have enlightenment which became known as the Bodhi Tree.
For Buddhist, Bodh Gaya is the most important for the main four pilgrimage sites related to lord Gautama Buddha.
MAHABODH TEMPLE- Mahabodhi Temple is a UNESCO world Heritage , is a Buddhist temple in Bodh Gaya is about 96 km from Patna, Bihar. Mahabodhi Temple is constructed of brick and is one of the oldest brick structures to have survived in eastern India. It is considered to be a a fine example of Indian brick work, and was highly influenced in the development of later architectural traditions.
The Mahabodhi Temple is surrounded on all four sides by stone railings. About two meters high. The railings reveal two distinct types, both in style as well as the material used.
The older railings have scenes such as Lakshmi, the Hindu goddess of wealth, being bathed by elephant and surya, the hindu sun god, riding a chariot drawn by four horses. The newer railings have figure of stupas. Images of lotus flower also appear commonly.
BODHI TREE
The Bodhi tree at Bodhgaya is directly connected to the life of the historical Buddha, Siddhartha Gautama, who attained enlightenment or perfect insight when he was meditating under it. The temple was built directly to the east of the Bodhi tree, supposedly a direct descendant of the original Bodhi Tree. According to Buddhist mythology, if no Bodhi tree grows at the site, the ground around the Bodhi tree is devoid of all plants for a distance of one royal karisa. Through the ground around the Bodhi tree no being, not even an elephant, can travel.
According to legend, in the case of Gautama Buddha, a Bodhi tree sprang up on the day he was born.
MUKALINDA LAKE
It is said that four weeks after the Buddha began meditating under the Bodhi Tree, the heavens darkened for seven days, and a prodigious rain descended. However, the mighty king of serpents, Mucalinda, came from beneath the earth and protected with his hood the one who is the source of all protection. When the great storm had cleared, the serpent king assumed his human form, bowed before the Buddha, and returned in joy to his palace.
TEMPLE CONSTRUCTION
In approximately 250 BCE, about 200 years after the Buddha attained Enlightenment, Buddhist Emperor Asoka visited Bodh Gaya in order to establish a monastery and shrine on the holy site.[3] The new Mahabodhi temple included a diamond throne (called the Vajrasana) to mark the exact spot of the Buddha's enlightenment. While Asoka is considered the Mahabodhi temple's founder, the current structure dates from the 5th–6th century.
LOCAL FOOD AND CUISINE OF BODH GAYA
Bodhgaya, being a religious centre does not offer a lot of options when it comes to non-vegetarian food or alcohol. However the town sustains quiet a variety from Tibetan dishes, Italian dishes including pastas and pizzas, Thai cuisine, Korean cuisine to traditional Bihari Cuisine.
Gaya is also famous for its sweets and is the place of origination for a number of the same. The main sweets here are Enursa, Tilkut, Khaja, Lai and Kesariya peda all of which are exclusive to Bihar. Other Bihari dishes like Sattu ka roti, Litti-chokha, Pua, Marua ka roti, Chana Bhuja, Aaloo Kachalu etc. are also easily available here.
Get Through the Insights of Salman Khan's sister Shweta Rohira's Travel Tales!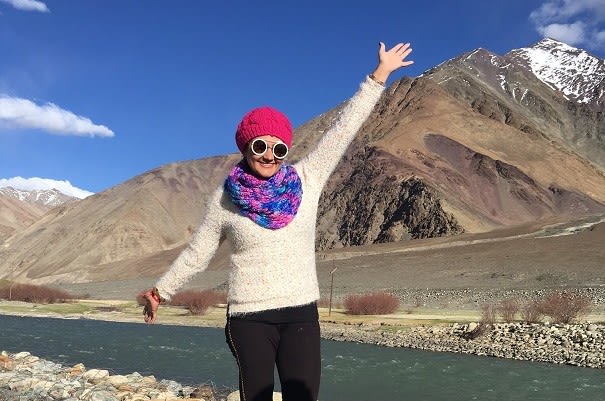 Popular artiste and Salman Khan's sister, 
Shweta

 Rohira, who has worked on several interesting art projects, recently took a break from her daily schedule and traveled to Ladakh. She was accompanied by her aunt and uncle, and the trip proved to be quite a memorable one. She revealed that she did an eight-day-long trip to Ladakh. She added that I had gone with my aunt and uncle who was the LT General in 1999 and was posted there for three years. Now that I am back, I can vouch that Ladakh is a place that calls you back!"
She said she had a magical time there.Sharing her experience about traveling to  Ladakh she said, It's a place that has different shades. As a traveler or an artist, she felt like she was in paradise. It was her first time but definitely not the last time, she mentioned with great emphasis.
Talking about her time there, 
Shweta

 said, "I have made a lot of memories in Ladakh, especially because I was staying in the army mess and meeting a lot of army people. I kept calling this Leh trip of mine "my Jab Tak Hai Jaan!".
Shweta

 had quite an extensive itinerary and she visited several places including Leh, Ladakh, Pangong Tso, Trishul, tangtse and hemis. She informs, "It was very cold there. Some places had snow, some were barren but it was still very chilly."

On a philosophical note, Shweta said that traveling helps her broaden her horizons and keeps her connected with one's inner self. She shares, " I think traveling is very important for an individual as it makes you grow and connect with your inner self when you see different areas that God has created."