"THE ARENA" hosted a Fashionable Valentine celebration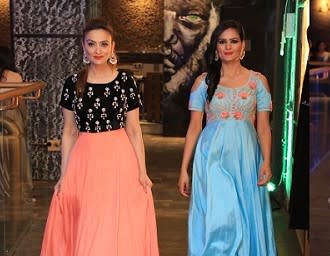 This Valentine Day, City's newest Club "The Arena" dedicated their celebration for the day to FASHION."Any celebration is incomplete without good food and good clothes, so while served World Cuisine to the couples, we decided to entertain them with a live Fashion preview" said Mukul Bajaj, Partner, The Arena.
With an apt décor and the DJ playing romantic numbers, the couples were seen enjoying the delectable and mouth watering World cuisine. This perfect atmosphere got sizzled with the fashion preview of Budding Designers Smita Sood and Shreya Suri of Filme Fashion showcasing their LOVE Collection.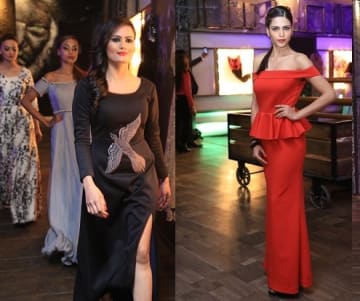 The models looked stunning in the Western flowy gowns and dresses as well as traditional lehngas. The makeup and hair were done by Makeup Expert Pooja Bajaj.
The guests seen celebrating their Valentine Day at The Arena included Sangeeta and Anil Nawani, Salloli & Siddharth Kumar, Pragati and Pankaj Nagpal, Designers Niddhi Mahajan, Alka Singh, Entrepreneurs Poonam Sayal, Lavina Bhatia Socialites Shahana & Aditi Mookerji, Kaushika, Geeta Chopra, etc. It was an evening full of interesting events lined up one after the another to add sheer enthusiasm among the guests.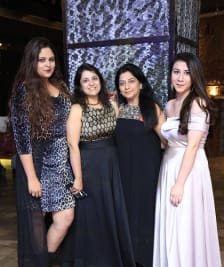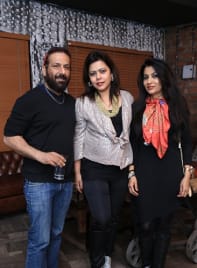 Teej Celebration with Grehlakshmi Dopahar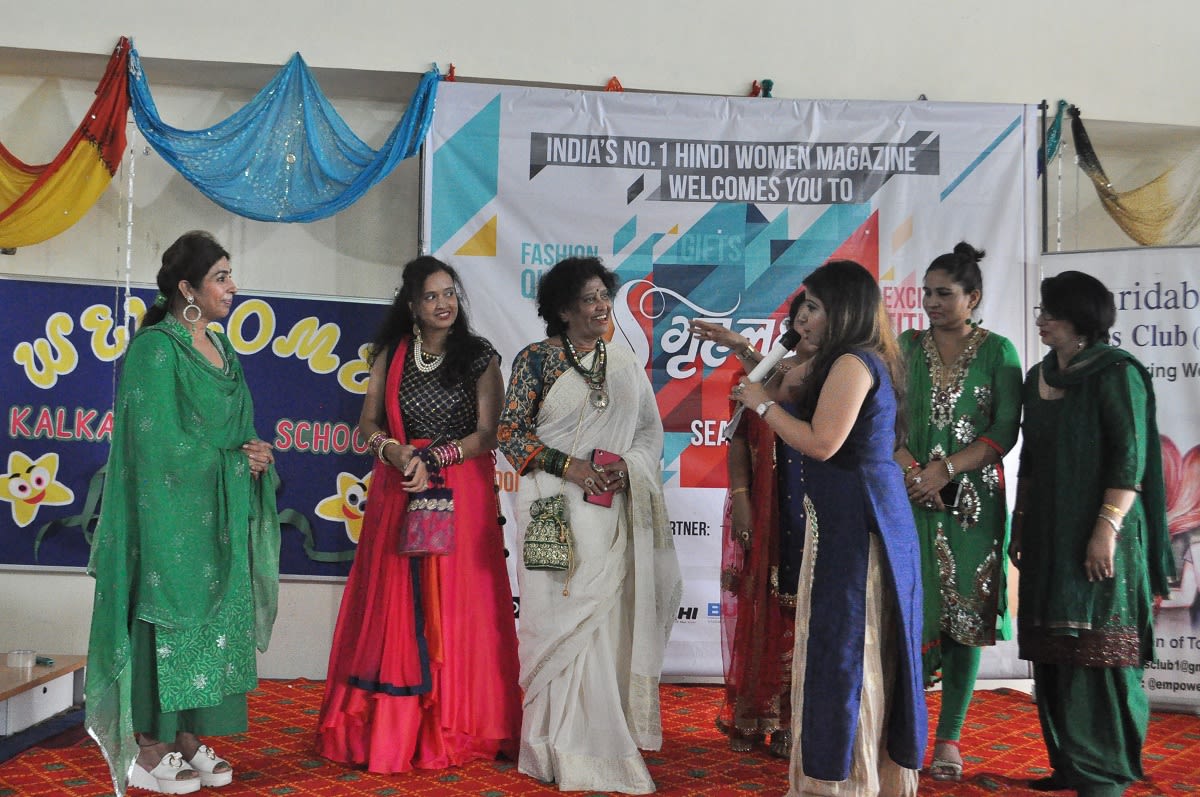 For the Mothers and Teachers of Kalka Public School Grehlakshmi Dopahar Teej Special was organised. More than 150 ladies came in their elegant traditional & ethnic wear to celebrate the monsoon festival.The festivities here included several competitions, titles, lucky dips, Bumper Prize and games. Grehlakshmi Magazine celebrated this festival in a novel and interesting way by hosting Grehlakshmi Talent Hunt.
Besides entertainment, an informative health talk was also hosted by Celebrity Yoga Instructor Vivek Mishra & Tanishq as a brand partner added its charm to this afternoon.