Popular Bollywood Movies That Foster Patriotic Zeal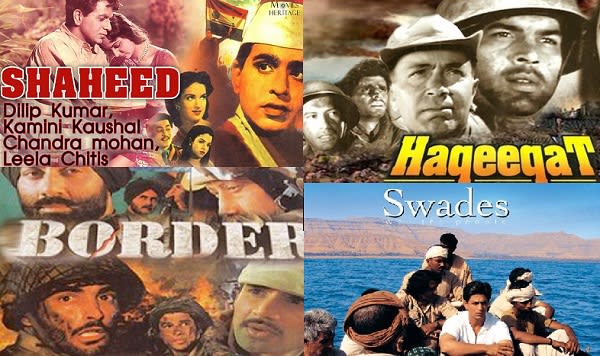 The fact that Bollywood, since its inception has played a major role in fostering the spirit of patriotism cannot be denied, at all. Since the golden era of cinema where actors like Dilip Kumar, Manoj Kumar came up with movies like Shaheed, Mother India till to the recent times where actors like Aamir Khan and Shah Rukh Khan, have contributed their superb acting talent, in lot many movies has evoked patriotism.
Touching upon different topics that add to the patriotic feeling here, is a list of popular Patriotic movies that every Indian must watch.
1. Shaheed (1948)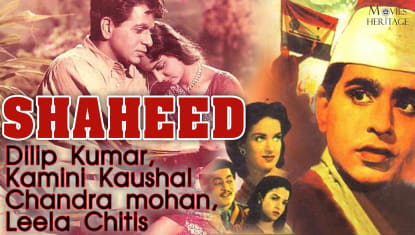 Soon after the independence, Shaheed was the first patriotic film starring Dilip Kumar and Kamini Kaushal that highlighted about the Indian independence movement. Among the many nationalist films, this was one movie which depicted the true picture of the struggle for Independence.
2. Haqeeqat (1964)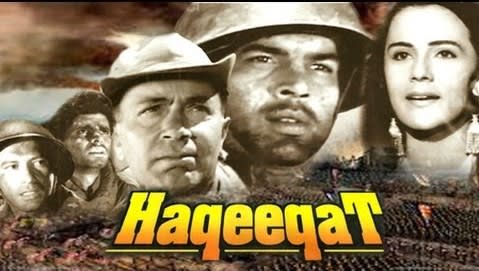 Based on the 1962 Sino-Indian War, this movie Haqeeqat traces the story of a small battalion of soldiers who fought with the Chinese platoon till their last breath. The film with its song like "Ab Tumhaare Hawaale Vatan Saathiyo" will surely leave you teary-eyed. This movie starring Balraj Sahni, Dharmendra, Priya Rajvansh, Sudhir, Sanjay Khan and Vijay Anand also, won the National Film Award for Second Best Feature Film in 1965. This super hit movie is a must watch, by the people to get an idea of the Indian psyche at that time and how a nation lost a war and its faith when the Indo-China war happened in 1962 and an unprepared India was devastated.
3. Purab Aur Paschim (1970)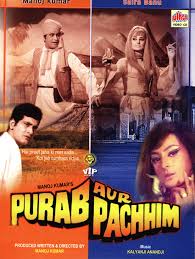 Boasting the life lessons for the youth of every generation this movie, Purab Aur Paschim had been an all time classic. Starring Manoj Kumar, Saira Banu, Ashok Kumar, Pran and Prem Chopra in the lead roles this movie makes us respect our values and evokes patriotic feelings while inspiring to connect Indians to the motherland and roots.
4. Border (1997)
The movie Border is an adaptation from real life events that happened at the Battle of Longewala fought in Rajasthan during the Indo-Pakistani War of 1971 and Bangladesh Liberation War. Staring great actors like Sunny Deol, Sunil Shetty, Akshaye Khanna, Jackie Shroff in pivotal roles this epic movie was a commercial hit. Based on the young soldiers bond together after a harrowing near-death experience and attempt to pull through by swapping stories of life, love, and family this movie is a masterpiece which evokes patriotism within each passing frame.
5. Lagaan (2001)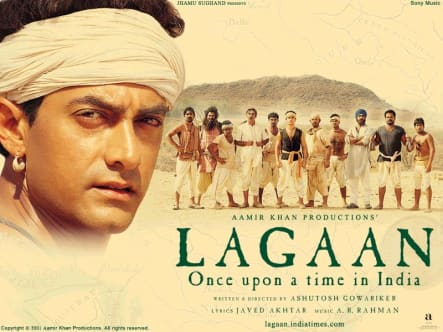 This superhit movie was a deadly combination of cricket and the rebellion against the British Empire. The movie was set in the Victorian period of the British Raj and revolves around the peasants from a barren village who were oppressed by high taxes imposed by the British. Cricket became a war for the villagers who ought to free themselves from the clutches of high taxes.  Starring Aamir Khan, Gracy Singh, Rachel Shelley, Paul Blackthorne this movie Lagaan, produced by Aamir Khan himself was the biggest box office hit. Lagaan also received critical acclaim and awards at international film festivals, as well as many Indian film awards too.
6. Legend of Bhagat Singh (2002)
The Legend of Bhagat Singh is a biographical Movie on this freedom fighter's life played by the talented actor Ajay Devgan. This movie is about the life and martyrdom of Shaheed Bhagat Singh, who kissed the British gallows at the tender age of twenty-four. Starring Ajay Devgan, Raj Babbar, Amrita Rao, Farida Jalal , the movie was a definitely a big super hit. Bhagat Singh who had been a symbol of bravery and nationalism had inspired the masses throughout the country. Legend of Bhagat Singh is definitely a  historical epic film.
7. Swades (2004)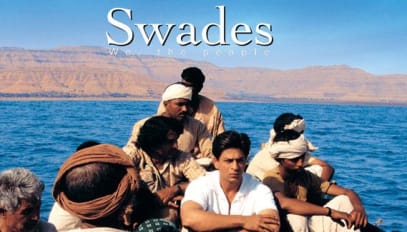 Swades starring Shah Rukh Khan and Gayatri Joshi showcased myriad colors of India. The movie is a masterpiece with all the elements of a patriotic film. It's about a successful Indian scientist working at NASA who returns to an Indian village to take his nanny to America with him and in the process rediscovers his roots. He traces her living in a small earthy village of India with no electricity. Developing a sweet bond with the villagers, he not only changes them but changes himself for the better future of the nation. The film is inspiring and urges the youth to do their bit for the country.
8. Rang De Basanti (2006)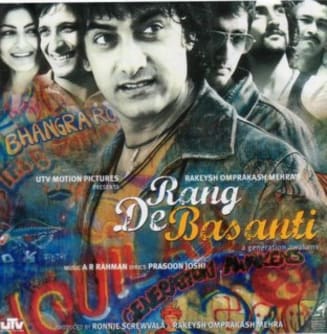 Rang de Basanti is a film about standing up for ones beliefs where, the spirit of rebellion transcends time and age. This movie strongly connected with youth, and redefined patriotism in modern context. The story is about a British documentary filmmaker who is determined to make a film on Indian freedom fighters based on diary entries by her grandfather. Starring Aamir Khan, Soha Ali Khan, Madhavan, Kunal Kapoor, Siddharth Narayan, Sharman Joshi, Atul Kulkarni, (British actress) Alice Patten the film portrays, two diverse worlds and converges them leaving us with fount of inspiration – "Koi bhi desh perfect nahin hota…usse behtar banana padta hai."