Bollywood's most recommended Children centric movies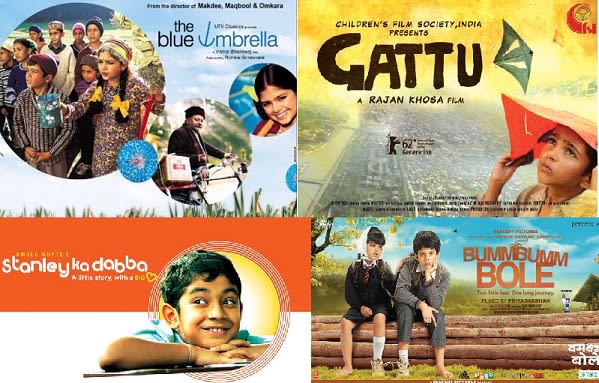 Though Bollywood movies are majorly inclined to cater the adult population of the society, but some directors have come up with really good movies that are children-centric and involve children in learning more about the society, human values, and various everyday issues in the most entertaining way.
Agreeing with the fact that movies are the best medium to leave a long-lasting impression on children's mind, here's  the list of Bollywood's most recommended films that are children-centric and are really nice and engaging movies that the kids of today's  generation must watch.
1.The Blue Umbrella (2005)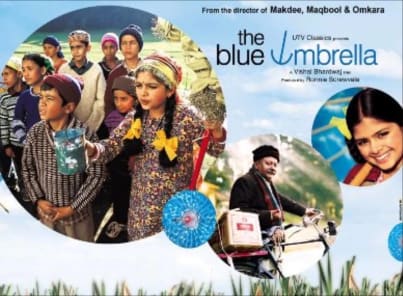 Based on a novel written by Ruskin Bond, Master Director Vishal Bhardwaj had marvelously adopted this beautiful depiction "The Blue Umbrella" which is based on the tale of a bright girl named Biniya, and her treasured belonging i.e. a bright blue umbrella. It's a journey that takes one through the life of a poor girl who suddenly becomes known in her village because of the blue umbrella that she owns. The beautiful depiction makes one truly relate with what she goes through when she loses her most treasured belonging; the movie also unfolds some climaxes in the end. Not just entertaining, this film will also teach the kids that even a villain doesn't deserve cruelty.
2.Iqbal (2005)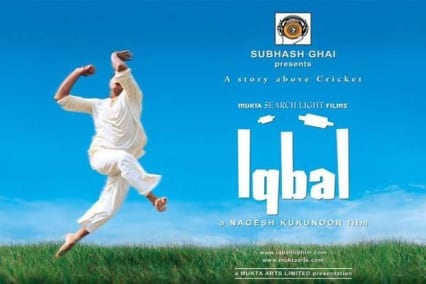 This movie Iqbal is a very inspiring story. It is about a deaf-mute village boy called Iqbal who wants to join the Indian Cricket Team as a fast bowler.  The movie showcases how Iqbal conquers all odds and is able to realize his dream. The kids would love this cricket themed movie where there are some cute and endearing scenes between Iqbal and his kid sister who helps him from time to time.
3.Bumm Bumm Bole (2008)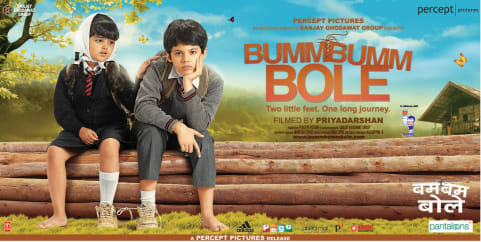 The movie "Bumm Bumm Bole" directed by Priyadarshan, is an 'official' adaptation of the award-winning Iranian film 'Children of Heaven'. The movie has a heart-warming story starring the kids, wonder boy Darsheel Safary and cute girl Ziya Vastani as brother and sister who share one pair of shoes as they go to school and manage with just that since the family is really poor. The 'good-hearted purity' is the USP of this film which can definitely make the kids realize the worth of having siblings and sharing emotions and things with one another.
4.My Friend Ganesha (2008)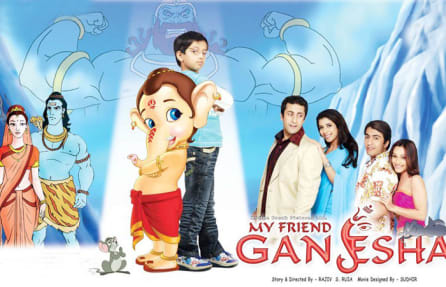 The movie My Friend Ganesha series is directed by Rajiv S. Ruia involves lots of fun and masti for the kids. The movie is about a little boy who is lonely since his parents are too busy. The family maid takes care of the little boy and inspires him with stories of the savior Ganesha. The boy starts having a secret friend called Ganesha (an animated character). Ganesha turns things around this dysfunctional family and the boy and Ganesha have loads of fun together. This movie would surely make the kids feel excited and connect them with Indian mythology.
5. I Am Kalam (2011)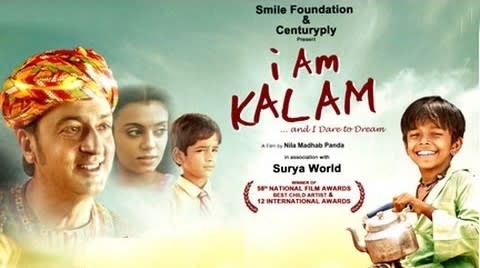 The movie "I am Kalam" is certainly inspiring film directed by Nila Madhab Panda which has received various awards for being well-acclaimed in the film industry. The movie tells the story of a sharp Rajasthani boy who is inspired by India's former president Mr. APJ Abdul Kalam and has an undying urge to learn. The entire plot narrates the troubles he faces because of his desire to seek education and how, despite the problems, he still never quits. This heartwarming movie would be an inspiration to all the kids, seeing how the underprivileged live and value the good lifestyles they own while it would also encourage them to work hard and never stop trying to accomplish what they want.
6.Stanley Ka Dabba (2011)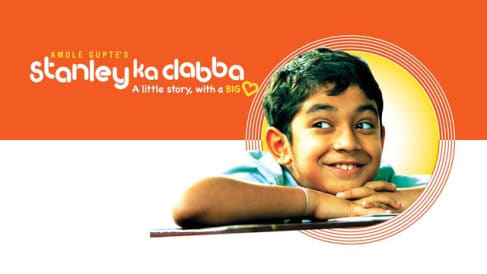 Written and directed by Amole Gupte, this movie "Stanley Ka Dabba" is a lovely film that brilliantly displays how a boy called Stanley who never brings his lunch to school and how, a teacher who is more interested in gobbling down all the food that the kids bring. Stanley becomes his pet peeve because he never brings his "Tiffin" to school and yet manages to have a daily feast with his buddies. Abundant in child like sweetness this movie is worth watching, as it gives the message about loving one another, bonding with people and becoming friends which does not depend on how well-off someone is.
7.Chillar Party (2011)
The movie Chillar Party directed by Nitesh Tiwari and Vikas Bahl is about the how the young children fight for their own right. This movie revolves around the storyline where a group of kids living in a colony plan their way to save a street dog- Bheedu from getting thrown out from their residential area. This movie is sure to encourage kids to act responsibly and work for the helpless and needy.
8.Gattu (2012)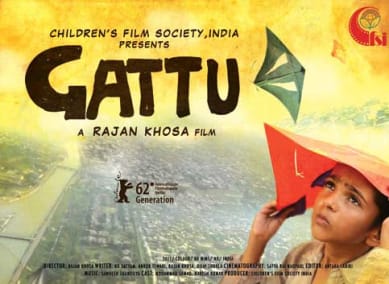 The movie Gattu is a must-watch for children. Directed by K.D. Satyamthe, the movie revolves around the story of an underprivileged child passionate about kite flying. This illiterate street boy Gattu, has only one ambition – to fly kites and reign supreme in the blue skies, the movie depicts how he turns around everything in his small world to string his dream together. The movie would inspire kids to learn the lesson of goodness, and  Victory of truth (sach ki jeet).
9.Ferrari Ki Sawaari (2012)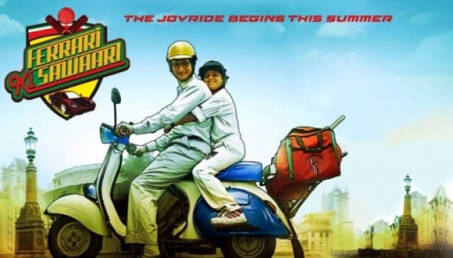 This movie Ferrari Ki Sawaari is directed by Rajesh Mapuskar and revolves around the storyline of a sweet boy, his father and grandfather, and their ordinary dreams. The movie is about the little child's wish and depicts how his father and granddad struggle to fulfill his wish. This movie can wonderfully emphasize the kids to understand the family bond and the love and care that parents and the elderly have for them.
10.Hawaa Hawaai (2014)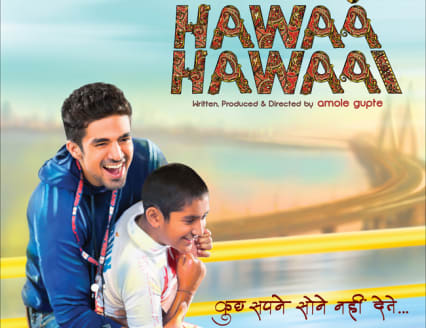 This movie Hawaa Hawaai is directed by Amole Gupte and is based on an inspiring storyline, which is aptly perfect for children. The movie is about a Young slumboy Arjun's  who works at a tea shop for a living  and his only dream is to own a pair of shiny roller skates and be a champion of this sport-on-wheels. The movie is a good inspiration for kids to chase their dreams in spite of what all the obstacles that might come their way.
Yesha Rughani from Hero Gayab Mode On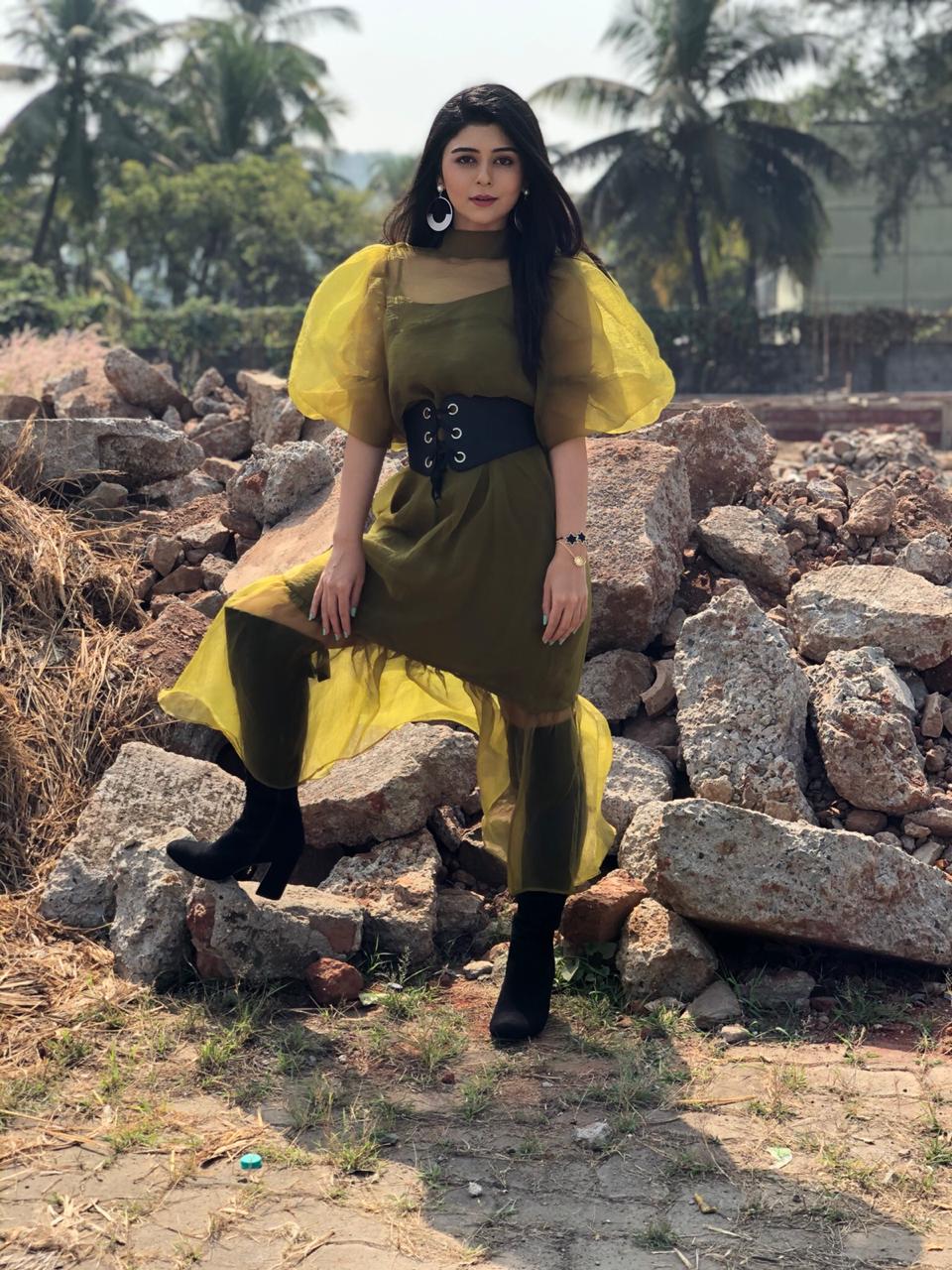 Working during a pandemic is no easy feat, but actor Yesha Rughani, who was last seen in Muskaan, says that all precautions are being taken on the sets of her brand her show Hero Gayab Mode On. Talking about it, she says, "I think new normal has become a lifestyle now. Whether I am going for work or something else, I have to follow precautions. Obviously, you are scared. But on the set, we take many precautions, medical people are there, they check us every day. The makeup and hair stylists are wearing their kits. So, I think overall it's a secure working environment. I hope everybody stays well and fit."
The actor is back on the sets after almost a year and is loving it. "We wrapped up Muskaan's shoot in December last year and this show is launching December. We have started shooting from November so I think almost a year. It just feels too good to be back and I think I have been missing being onscreen. I missed shooting and I am loving the feeling of getting on the makeup chair, the entire routine, listening to action, cut, roll each and every minute detail of shoot life. It's fabulous to be back," she says.
In fact, she's got a lot of appreciation for her look too. "I rejuvenated myself during this break. I got into this healing thing where I was on a strict detox and my skin healed, my hair, my body healed. I was in my comfort zone and used to wake up on time and follow a proper routine, even though there was a lockdown. I had ample time in the lockdown to take care of myself. I am fresh as a flower now and all set to rock again. For the new look, I am getting really good reviews because people are seeing me like this onscreen for the very first time. My first two roles were very different. So, seeing me in a totally different avatar with short hair is exciting. I have really lost weight, there is a different kind of look and feel to the role. I am getting a very good reaction and I am loving it," she says.
Meanwhile, Yesha started a balloon business too during the lockdown and plans on balancing both her acting and business venture. "Lockdown has, of course, changed our lives in many ways from being able to value things to be grateful to life, self-healing and taking care of yourself, self-discipline. I ventured into a new business. I love to be very busy so I think it wouldn't be a problem to manage both the things. I have my sister also who is taking care of this business, apart from me. I think it works for us. I also carry my laptop and everything to shoot so that if I get some time, I make some designs and send them across. I think it's going to be fun to manage both," she says.