Mrunal Jain – A subtle man behind the macho look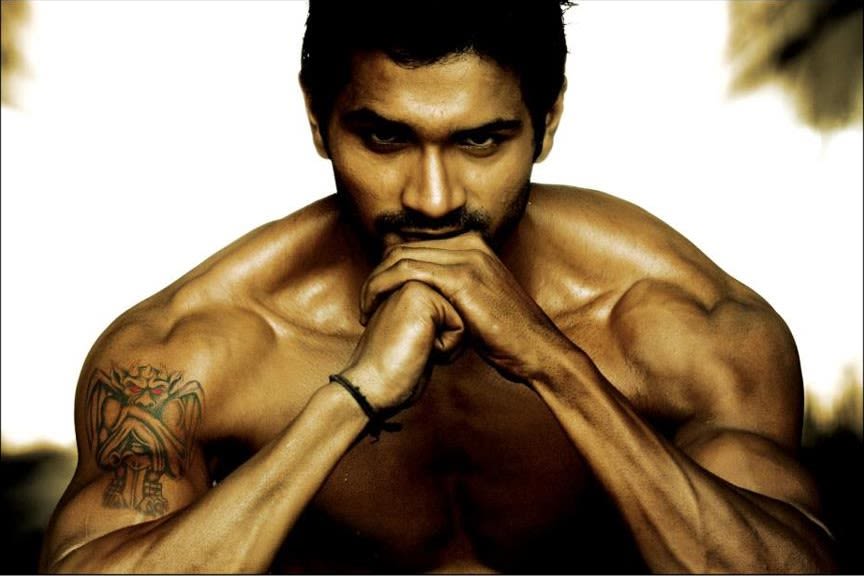 Here is, Mrunal Jain the man behind the tough macho face in 'Naagarjuna-Ek Yodha' which is being currently aired on Life Ok. He is a versatile actor appreciated for his role as Aakash Avinash Chatterjee in Uttran' of Colors, Sameer in Hitler Didi. Other TV serials in which he acted are Bandini, Looteri Dulhan and Bandhan. He is also associated with theatre and a few workshops. This all began with his role as Krishna in epic television series 'Kahani humare Mahabharat ki'. He has also been fortunate to have worked with Ram Gopal Verma's Satya 2, where he appears on the screen as an undercover police officer.
Very few people are aware Mrunal grabbed the limelight as a part of Gladrags Mega Model-2007 and stood among the top-10 finalists. But this promoted him to indulge in many modelling assignments. But it was his mother's ambition to see him on TV that sparked his drive. "My mother is the one who encouraged me. It was her dream to see me on TV. Whenever she use to see other actors on TV she always said, 'you look like a hero why don't you try?' So it's her faith in me that gave me the confidence to bring me to this position in the industry."
Mrunal also spoke about his upcoming serial 'Naagarjuna- Ek Yodha' which is currently airing on Life Ok. "This project is very special for me as I got a chance to work with Mr. Yash Patnaik (the producer) who is known for his outstanding work and at the same time this project is quite challenging as here I'm playing double role one is of IPS officer 'Rajveer Singh' and other is 'Shankkachurna'" he shared. Like all other actors, Mrunal's Tellywood journey was not a piece of cake. He struggled and went through a roller-coaster ride with many ups and downs. He gives credit of his success to his mother, who was his backbone
[fusion_builder_container hundred_percent="yes" overflow="visible"][fusion_builder_row][fusion_builder_column type="1_1″ background_position="left top" background_color="" border_size="" border_color="" border_style="solid" spacing="yes" background_image="" background_repeat="no-repeat" padding="" margin_top="0px" margin_bottom="0px" class="" id="" animation_type="" animation_speed="0.3″ animation_direction="left" hide_on_mobile="no" center_content="no" min_height="none"]
Like all other actors, Mrunal's Tellywood journey was not a piece of cake. He struggled and went through a roller-coaster ride with many ups and downs. He gives credit of his success to his mother, who was his backbone throughout his struggles and now his wife has taken over the role. While talking about his career, he said, "my career graph is poised for a change. I am optimistic that I will be a success." He is not limiting himself to just acting, as he is planning to launch a new web series and is in the process of registering a production house.
Mrunal is a die-hard fan of Hrithik Roshan. The actor has inspired him to work-hard, "his performances as par-excellence. He used to stumble in his sentences once upon a time, but not anymore. I'm not praising him because he is a 'Roshan' but he has worked hard to prove himself at every point that talent can only pay off with hard work. There is a special thing about Hritik that whenever he does a movie whether it works or not he always gets praises and applauses for his performance."
Mrunal being modest accepts that still there is a lot for him to learn from this industry whether from experienced or upcoming actors. He also credits his mother for the role she has played so far in his success and his wife for being a strong support.[/fusion_builder_column][/fusion_builder_row][/fusion_builder_container]
Yesha Rughani from Hero Gayab Mode On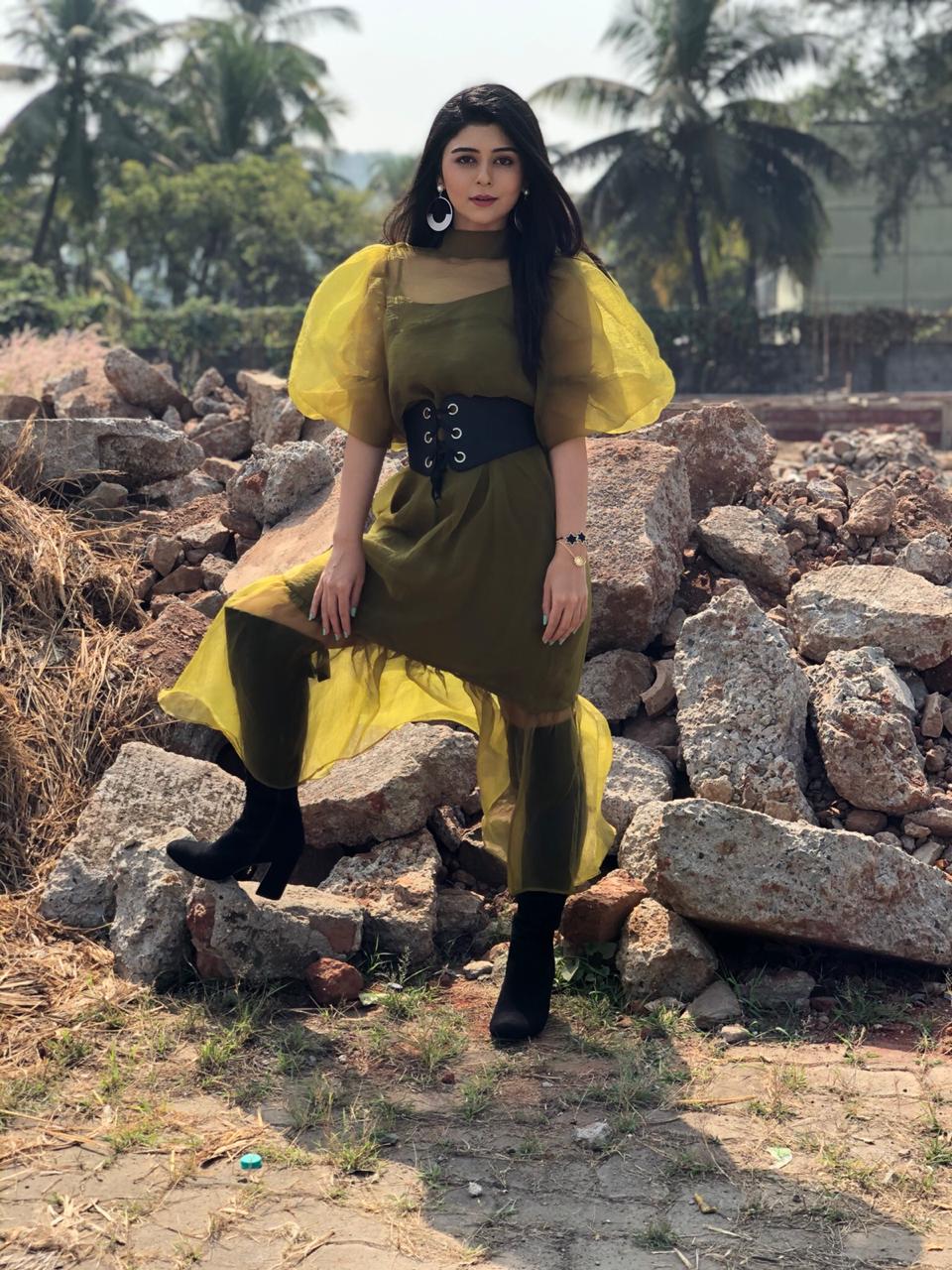 Working during a pandemic is no easy feat, but actor Yesha Rughani, who was last seen in Muskaan, says that all precautions are being taken on the sets of her brand her show Hero Gayab Mode On. Talking about it, she says, "I think new normal has become a lifestyle now. Whether I am going for work or something else, I have to follow precautions. Obviously, you are scared. But on the set, we take many precautions, medical people are there, they check us every day. The makeup and hair stylists are wearing their kits. So, I think overall it's a secure working environment. I hope everybody stays well and fit."
The actor is back on the sets after almost a year and is loving it. "We wrapped up Muskaan's shoot in December last year and this show is launching December. We have started shooting from November so I think almost a year. It just feels too good to be back and I think I have been missing being onscreen. I missed shooting and I am loving the feeling of getting on the makeup chair, the entire routine, listening to action, cut, roll each and every minute detail of shoot life. It's fabulous to be back," she says.
In fact, she's got a lot of appreciation for her look too. "I rejuvenated myself during this break. I got into this healing thing where I was on a strict detox and my skin healed, my hair, my body healed. I was in my comfort zone and used to wake up on time and follow a proper routine, even though there was a lockdown. I had ample time in the lockdown to take care of myself. I am fresh as a flower now and all set to rock again. For the new look, I am getting really good reviews because people are seeing me like this onscreen for the very first time. My first two roles were very different. So, seeing me in a totally different avatar with short hair is exciting. I have really lost weight, there is a different kind of look and feel to the role. I am getting a very good reaction and I am loving it," she says.
Meanwhile, Yesha started a balloon business too during the lockdown and plans on balancing both her acting and business venture. "Lockdown has, of course, changed our lives in many ways from being able to value things to be grateful to life, self-healing and taking care of yourself, self-discipline. I ventured into a new business. I love to be very busy so I think it wouldn't be a problem to manage both the things. I have my sister also who is taking care of this business, apart from me. I think it works for us. I also carry my laptop and everything to shoot so that if I get some time, I make some designs and send them across. I think it's going to be fun to manage both," she says.