Jasmin Bhasin & Aniruddh Dave Against Child Labour
June 12 is observed as World Day Against Child Labour. It was launched to create awareness about the hardships of child labourers worldwide. As per data released by UNICEF in 2017, in India, at least 12 per cent of children are engaged in some sort of child labour. 
Celebs feel that making education free for children and creating awareness about the consequences of child labour can help in banning it.
Here are Jasmin Bhasin & Aniruddh Dave views on World Day Against Child Labour and how they think it can be stopped, here's what they had to say:
Jasmin Bhasin: To ban child labour, I think we as a community should work together to discourage it. First of all, I think people should not employ kids at all, even if it is for the smallest thing possible. And secondly, I think the "Chotu" concept should be removed. You know, when you go to a small dhaba, you will always find a small boy, called Chotu, running around. If we do this, we will be on our way to win this battle. 
Jasmin Bhasin on #Metoo : Click Here
Aniruddh Dave: I am strongly against child labour and want to do a show where such an issue is raised. I am more into theatre so I get very touchy about such issues. Whenever we go anywhere, be it a dhaba or a tea stall, we can find a Chotu serving tea, coffee, snacks or food in small hotels and motels. Sometimes you feel they are forced to grow up and you feel they are exploited. The solution is that the government should implement stricter labour laws. People who are hiring them should be stopped. If we notice children who are working we should object. As an actor, I feel, we as a fraternity should never hire children as household help. 
Somy Ali says her favourite Bollywood actors who're excellent dancer are Madhuri Dixit Nene and Shah Rukh Khan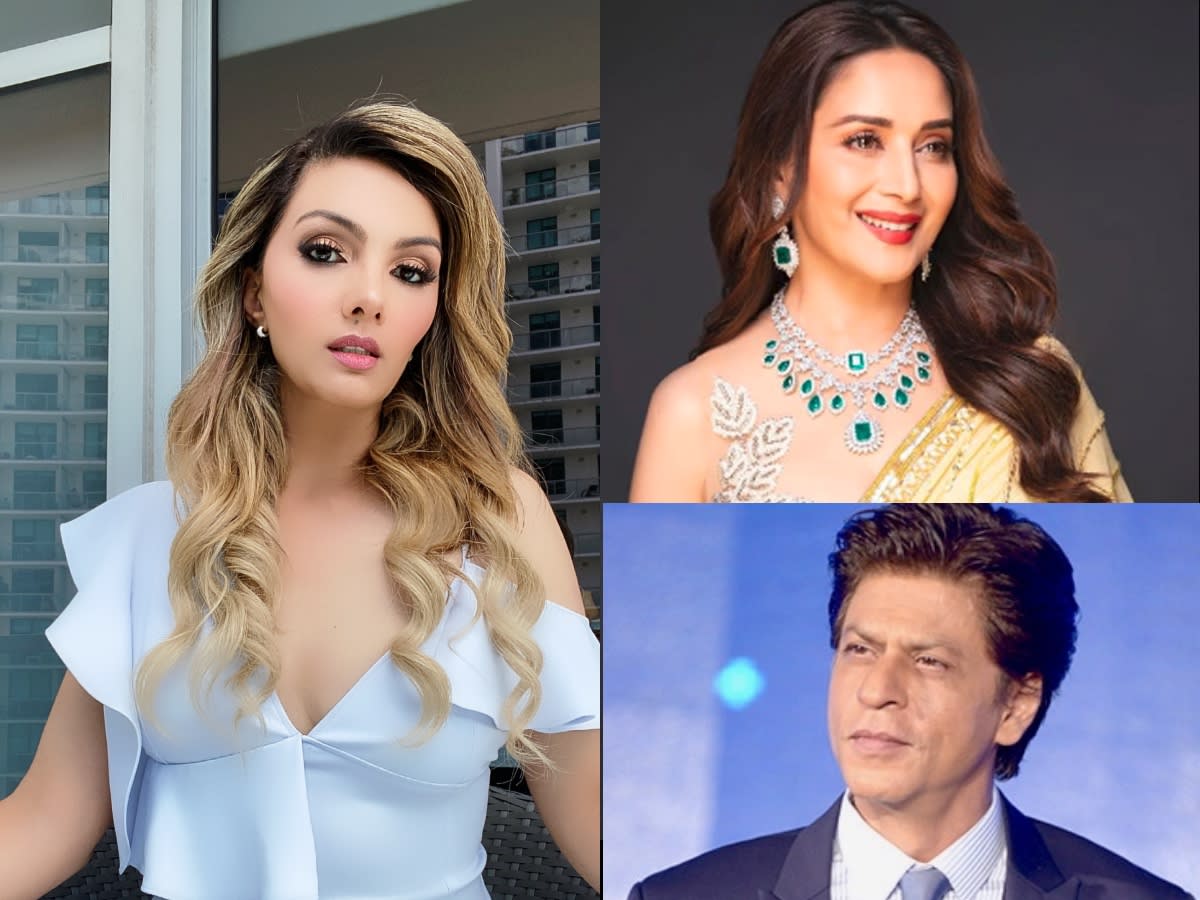 On World Dance Day today, actor-turned-humanitarian Somy Ali recalls her tryst with the art form during her stint in Bollywood. While she confesses to not being a good dancer, her favourities in the industry are Madhuri Dixit Nene and Shah Rukh Khan. According to Ali, they are among the best dancers in the Hindi film industry.


"Madhuri Dixit is the best. No one can come close to how perfect of a dancer she is. I can just continue to watch her perform for hours. And those expressions and smiles are to die for. Shah Rukh is pretty fantastic as well. I would say these two are my favourite dancers in Bollywood," she says. Talking about her Bollywood days, Ali recalls how she would avoid doing it onscreen as she is not a good dancer.  "I have received no professional training in dance and would almost never show up at any of my rehearsals. I have two left feet. It's quite evident if you watch any of my songs. But I have to say that only one person could and did manage to make me dance and that was Saroj [Khan] ji. It was an honour to work with her," adds Ali, who now runs an NGO No More Tears, a 'nonprofit with a mission to assist and empower survivors of human trafficking and domestic violence.  

Well, there is one wish that Ali hopes would fulfil someday. "The one person I would like to dance with is Madhuri because she is patient and nice enough to teach me a few steps. You never know her magic can make me a decent dancer," she ends.