"Fame beats the hardships- Abhaas Anand (A-Bazz)"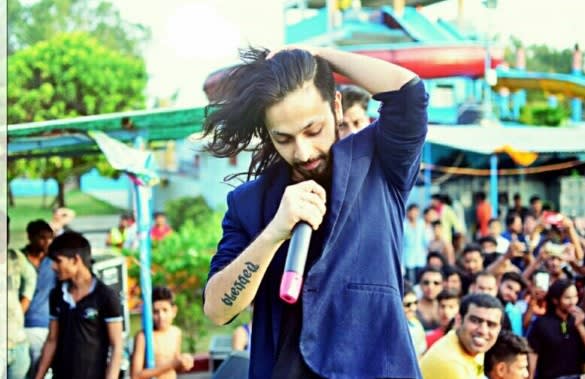 Aabhas Anand best known by his stage name "A-bazz", is a music artist, dancer, rapper, actor & an R&B singer. He is better known for his stage performances and concerts. Or you can say he is the king of YouTube who has won applauds for hit numbers like Daulat, Sharabi, Teri Akhiyaan, Man jaonaa.
It was at a tender age of 15 years that A-bazz to fulfil his mother's dream embarked on a career in music and made his mark in this industry. He lost his mother unfortunately due to cancer in 2009. A-bazz came from not too affluent a family in New Delhi, thus he left no stone unturned to prove his mettle which is evident by his popularity and hit numbers on social media.
 In our exclusive interview with Buzzsouk.com, the King of YouTube talks about his journey.
How has been your journey?
As you are aware that the financial condition of my family was not good, my father had to work hard in order to afford medicines, look after the family.  I learnt my musical skills by watching international artists on YouTube. All I can say today is that my journey has been a combination of hard work and fun. I love what I do. I am today performing before thousands of people and winning appreciation from the youth and the next generation. This is so exhilarating.
What is your new song Sharabi about?
These days drinking, smoking is in trend. Parties are incomplete without boozing but we are not aware how this addiction ruins our relationships. In song Sharabi, you learn how drinking kills your relationship with your loved one. It is promoted by Times Now.
How was your experience working with Times Now?
It was a brilliant experience working with Times Now, they have promoted my song SHARABI featuring RAUL (Rapper) to a new level and helped me increase my reach to fans on a larger scale.
With whom do you aspire to work with?
I would like to work with the international Hip hop R&B artists like Karl Wolf, Chris Brown, Drake, Lil Wayne, and record producers like Timbaland, Jay-Z, T-pain. If I talk about the Indian Music Industry I would surely love to do a few tracks with the well-known artist BOHEMIA and off course my inspiration AR Rehman.
Please name one of your favourite song?
I have made 15 videos and released more than 47 audio tracks on the Internet and more are on the anvil. My favorite song is SHARABI. All my songs narrate my life story but this song has a message for the public or the younger generation. Addiction to alcohol ends relationships.
As you mainly follow Hip hop and R&B genre in your songs but why there is always sadness in your songs?
My songs reflect the sadness and emptiness of my life. In 2009 my mother passed away, the love of my life my girlfriend also left me and this is the reason that my songs are emotional songs.
Being a Delhiite which is your favourite hangout spot?
I like to spend time in HauzKhas village. This is afavorite party spot where youth hang around in Delhi. It is here that I get exposure to youth and their lifestyle.  They inspire me to write songs. Songs that have meaning and motivation for them.
Who is your competition in the industry?
I don't have any competition and I never had one. I have a competition with myself to improve and improvise so that my next tracks sound better than my previous ones.
If you weren't a singer what would you be?
 If I wasn't a singer, I would have chosen merchant navy as my career option.
What are your future projects?
I am recently working on my new album Black&White in which 10 songs are slated for release back to back. Kasoor, ek baar, aashiq hun are some of the few tracks from the album Black&White.
Yesha Rughani from Hero Gayab Mode On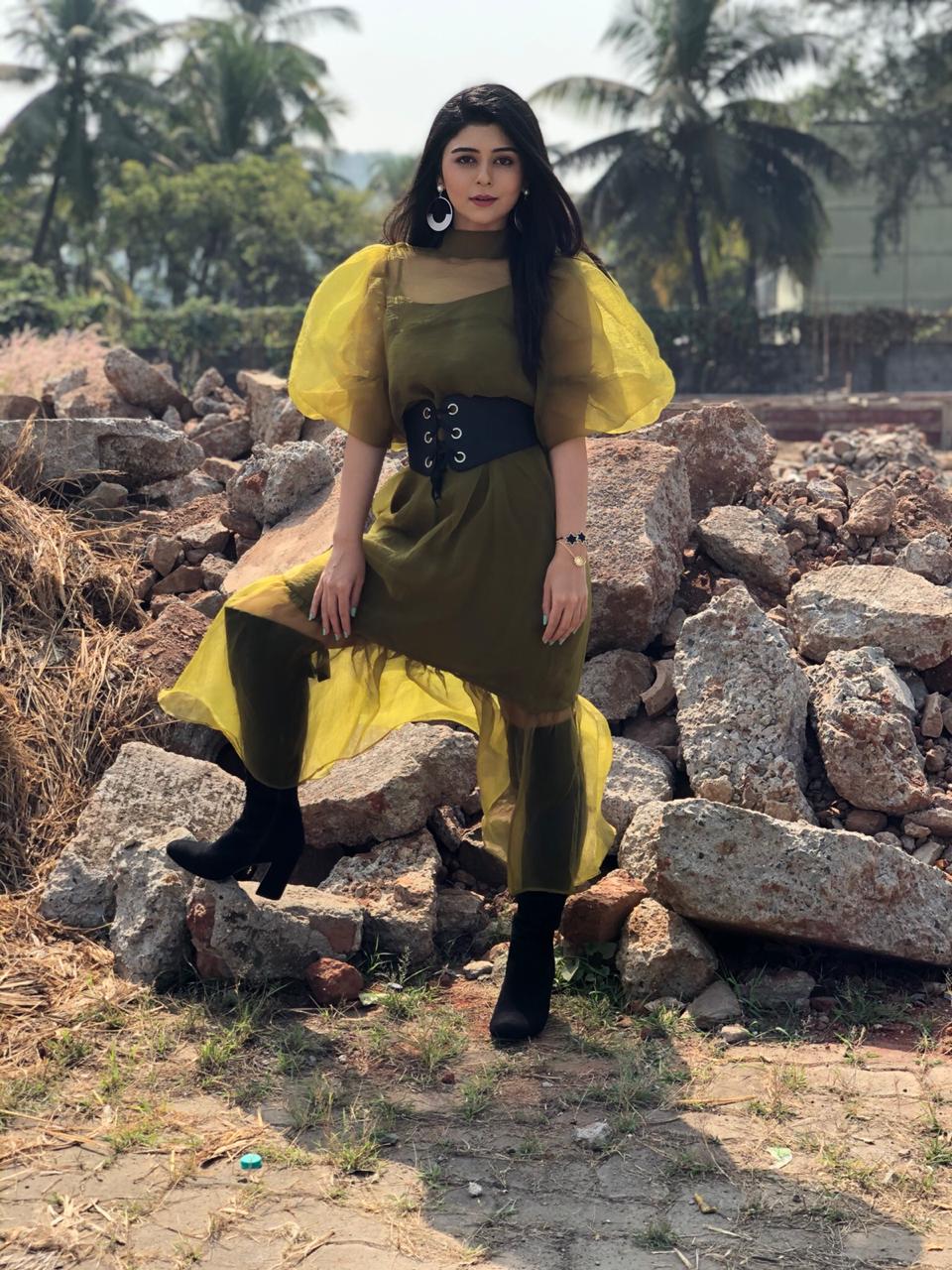 Working during a pandemic is no easy feat, but actor Yesha Rughani, who was last seen in Muskaan, says that all precautions are being taken on the sets of her brand her show Hero Gayab Mode On. Talking about it, she says, "I think new normal has become a lifestyle now. Whether I am going for work or something else, I have to follow precautions. Obviously, you are scared. But on the set, we take many precautions, medical people are there, they check us every day. The makeup and hair stylists are wearing their kits. So, I think overall it's a secure working environment. I hope everybody stays well and fit."
The actor is back on the sets after almost a year and is loving it. "We wrapped up Muskaan's shoot in December last year and this show is launching December. We have started shooting from November so I think almost a year. It just feels too good to be back and I think I have been missing being onscreen. I missed shooting and I am loving the feeling of getting on the makeup chair, the entire routine, listening to action, cut, roll each and every minute detail of shoot life. It's fabulous to be back," she says.
In fact, she's got a lot of appreciation for her look too. "I rejuvenated myself during this break. I got into this healing thing where I was on a strict detox and my skin healed, my hair, my body healed. I was in my comfort zone and used to wake up on time and follow a proper routine, even though there was a lockdown. I had ample time in the lockdown to take care of myself. I am fresh as a flower now and all set to rock again. For the new look, I am getting really good reviews because people are seeing me like this onscreen for the very first time. My first two roles were very different. So, seeing me in a totally different avatar with short hair is exciting. I have really lost weight, there is a different kind of look and feel to the role. I am getting a very good reaction and I am loving it," she says.
Meanwhile, Yesha started a balloon business too during the lockdown and plans on balancing both her acting and business venture. "Lockdown has, of course, changed our lives in many ways from being able to value things to be grateful to life, self-healing and taking care of yourself, self-discipline. I ventured into a new business. I love to be very busy so I think it wouldn't be a problem to manage both the things. I have my sister also who is taking care of this business, apart from me. I think it works for us. I also carry my laptop and everything to shoot so that if I get some time, I make some designs and send them across. I think it's going to be fun to manage both," she says.