Vijender Sharma: David Copperfield of the Indian art world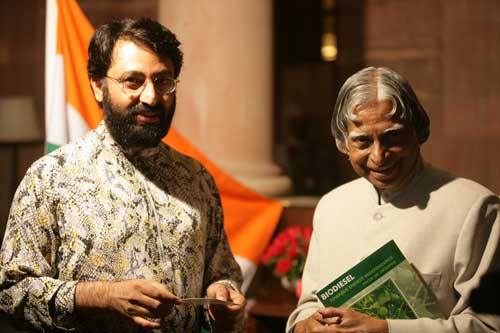 Artist Vijender Sharma is a well-known personality. His painting has a language of their own, mesmerising all by their painstaking detailing.  Every single painting by Vijender Sharma is a consequence of personal experience. A gold medallist with distinction at PG level from New Delhi's College of Art. He has honed his talent over time since then.  He was invited by President Estate to paint the honourable President of India Dr Pranab Mukherjee. Vijender has had the privilege to sketch People's President Dr APJ Abdul Kalam as well, during his tenure as a President of India.
Dr Pranab posed for the portrait with the Indian Flag and Globe on either side of him. The portrait painted in oil depicts Dr Pranab and wearing the black achkan, white pyjamas and black shoes. The president's energy and optimism vibrates which Vijendra had captured in this portrait. This accuracy was possible because Vijendra spends the time to familiarise himself with the person he is going to paint. Sitting down with Dr Mukherjee for the initial meeting in President's House and hearing about his views, he knew he wanted the portrait to capture his vision towards the nation and across the globe."There were a seriousness and conviction about him, and he takes learning and his job as president very seriously. That's what I kept in mind while I was painting. It was important to him, and it definitely affected the outcome of the portrait," Vijender said. "It was an honour for me to paint him for posterity."
Vijender assimilates into his work components of pragmatism and fictional alike, rendering immaterial concepts into everyday images and making statements on religion and evolution alike. Known as a thought provocative, magically realistic artist and 'David Copperfield' of the art world in India, the Internationally acclaimed celebrity  artist Vijender Sharma is a story-teller– his works have narrative qualities– are simple and yet compelling. He is a figurative painter– there is a high level of spiritualism in his works– which conveys a pure feeling of love and longing– perhaps understandably with his candid naturalism and bold use of colour. Apart other mediums, illusion works are a common sight in the artworks by Vijender Sharma.
Whether it is still life; figurative work; or, symbolic representation of the subject—Vijender Sharma pays great attention to detail using the play of light very imaginatively and, thereby, adding an element of incredibility to realism, surrealism or illusion in his works. He uses simple idioms on simple subjects blending them with symbolism, realism, surrealism or illusion with great effect elevating his works to a level of spiritualism.
While one canvas seeks to remember Gandhi in our times, with bloodstains, glasses and philosophy book, loin cloth over the drawn frame, another interprets Radhika as splendidly erotic, her clothes wet and clinging, peacock feather in one hand, arrow in the other. Yet a third, titled Evolution, casts a monkey as Rodin's Thinker, a human mask in front of its face pulling racial extraction into sharp focus for the viewer. 'Which face is mine' painting by the artist depicts the dilemma of a person, who has to show different faces to different people to smoothen her life. In this process, she has forgotten her real face. In painting, many faces are displayed which a person uses while dealing with different people and situations.
He works minutely and intricately on his realistic paintings. He has mastered the skill of transporting realism into the realm of illusion. He has always painted dream worlds, the world that "is only half articulate and leaves the rest to a strange eloquent silence".
The artist lives in New Delhi.
Yesha Rughani from Hero Gayab Mode On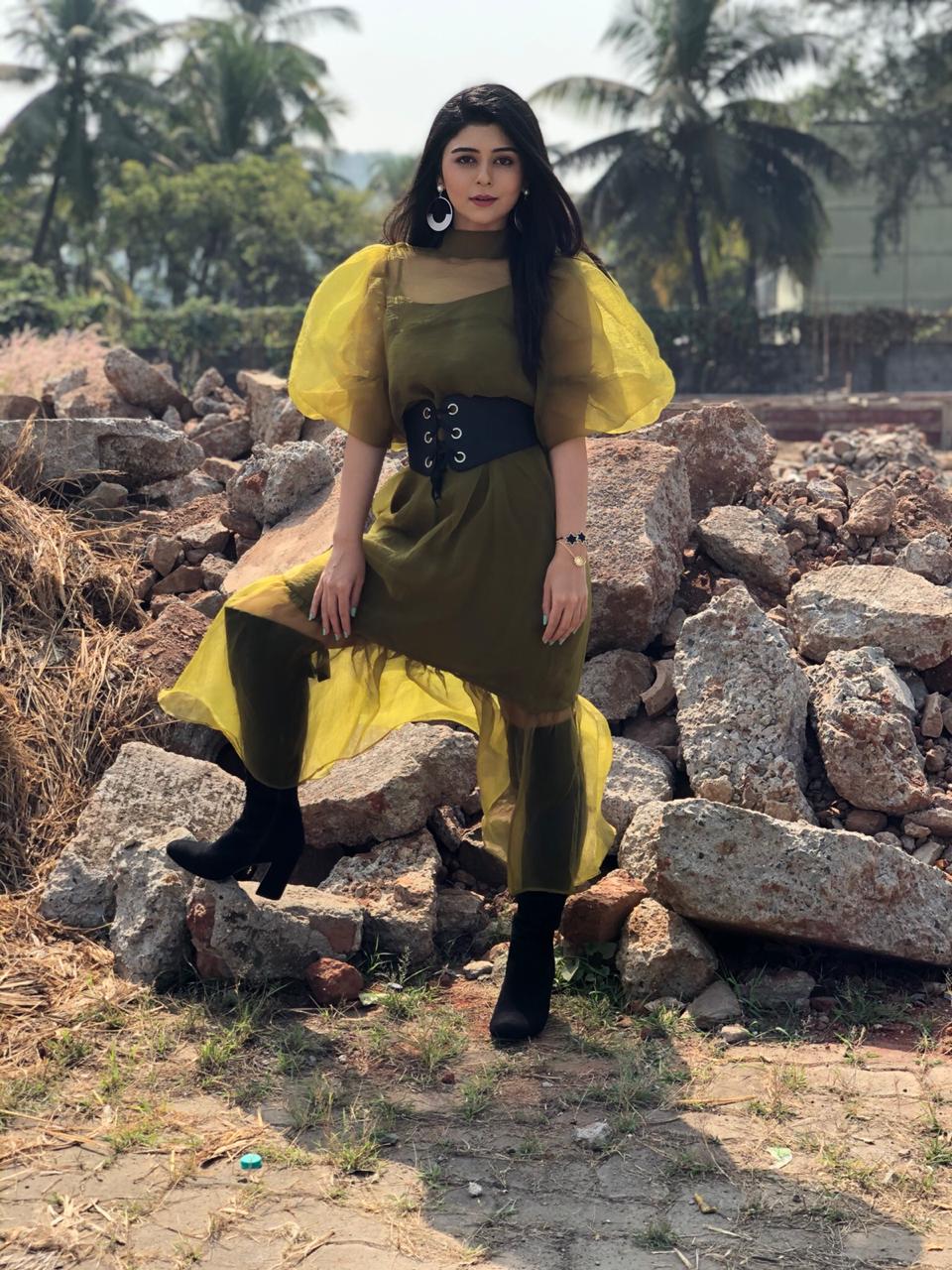 Working during a pandemic is no easy feat, but actor Yesha Rughani, who was last seen in Muskaan, says that all precautions are being taken on the sets of her brand her show Hero Gayab Mode On. Talking about it, she says, "I think new normal has become a lifestyle now. Whether I am going for work or something else, I have to follow precautions. Obviously, you are scared. But on the set, we take many precautions, medical people are there, they check us every day. The makeup and hair stylists are wearing their kits. So, I think overall it's a secure working environment. I hope everybody stays well and fit."
The actor is back on the sets after almost a year and is loving it. "We wrapped up Muskaan's shoot in December last year and this show is launching December. We have started shooting from November so I think almost a year. It just feels too good to be back and I think I have been missing being onscreen. I missed shooting and I am loving the feeling of getting on the makeup chair, the entire routine, listening to action, cut, roll each and every minute detail of shoot life. It's fabulous to be back," she says.
In fact, she's got a lot of appreciation for her look too. "I rejuvenated myself during this break. I got into this healing thing where I was on a strict detox and my skin healed, my hair, my body healed. I was in my comfort zone and used to wake up on time and follow a proper routine, even though there was a lockdown. I had ample time in the lockdown to take care of myself. I am fresh as a flower now and all set to rock again. For the new look, I am getting really good reviews because people are seeing me like this onscreen for the very first time. My first two roles were very different. So, seeing me in a totally different avatar with short hair is exciting. I have really lost weight, there is a different kind of look and feel to the role. I am getting a very good reaction and I am loving it," she says.
Meanwhile, Yesha started a balloon business too during the lockdown and plans on balancing both her acting and business venture. "Lockdown has, of course, changed our lives in many ways from being able to value things to be grateful to life, self-healing and taking care of yourself, self-discipline. I ventured into a new business. I love to be very busy so I think it wouldn't be a problem to manage both the things. I have my sister also who is taking care of this business, apart from me. I think it works for us. I also carry my laptop and everything to shoot so that if I get some time, I make some designs and send them across. I think it's going to be fun to manage both," she says.