Dress to impress this dandiya nights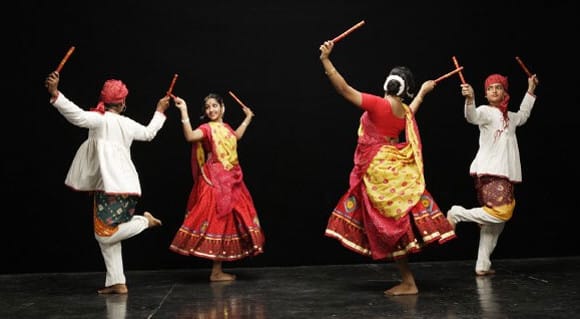 Get ready for garba beats, take out your Dandiya sticks, it's navratra time with Dandiya nights. People enjoy it with a great enthusiasm to celebrate, eat, dance and dress up like never before. Dandiyas is the dance form in which two decorative sticks are beaten together to create rhythmic steps.
Besides the sticks, for every night you need to search out for best of attire to wear. The most exciting and interesting part of these nine nights is to get dressed in the most colourful, gorgeous, glamorous and heavy embroidered costumes with dazzling jewelry to come up with a traditional attire. It's time to look your best for this Dandiya season. So get your dandiyas already because our take on attires for dandiya will make you look the best.
For women
Buy the traditional Gujarati attire for these dandiya nights. Chanya- cholis are the staple dressing for the glamorous nine nights of Navratri. The choli's and chanya's are well embroidered and have beads and mirror worked on it. Breaking the monotonous dressing for dandiya nights you can get yourself a decent ghagra choli as well. Ghagras are the long and colorful skirts adorned with mirrors and embroidery. Since dandiya nights are perfect to show off your traditional dressings you can pick lehngas as well. You can have a more edgy look with the lehengas since they are matched up with blouse and dupattas.
Nowadays, jacket lehngas are taking over the market, get you one as well. Experiment with the lehengas and sarees on the nights because they are easy to carry and will be more comfortable for you. Look out for bright colors or some in pastel shades while shopping for dandiya nights. Try out the backless choli's and blouse with colorful strings to look attractive.
A women dressing is incomplete without accessories. Dandiya night is all about how well you can dress. You can have colorful or contrasting bangles, a sleek neck piece and chunky earrings. You can also carry a mang tika which matches your outfit. Some ladies also prefer to carry Kamar bandhs to beautify their gorgeous bellies. Add chudas, jhumkas, necklaces, kangnas to adorn, a sleek anklet or payal upgrades your look while dancing.
For men
Just like your partner you can also get yourself groomed up in the traditional Gujarati dress, kediyu. It is a short kurta with the flare at the end and paired with dhotis. The best part of Gujarati dressing is that their dresses are colorful and very innovative. The mirror and embroidery work is unique. If you are not that experimental, kurta pajama is a unique traditional wear option. For more edgy look, replace your conventional pajamas with churidaars, kafni pajamas and dhoti pants. Draw attention by sporting a nice embroidery sherwani with dhoti. Spice up the dandiya night with the pick of your accessories as well. Turbans,
Spice up the dandiya night with the pick of your accessories as well. Turbans, bandhni dupattas and raw silk kurtas with their own traditional essence. In a nutshell, it is not challenging to dress up for dandiya nights all it takes is a good fashion sense and some foot moves to swirl for dandiya raas.
Rasika Dugal spotted wearing Vedika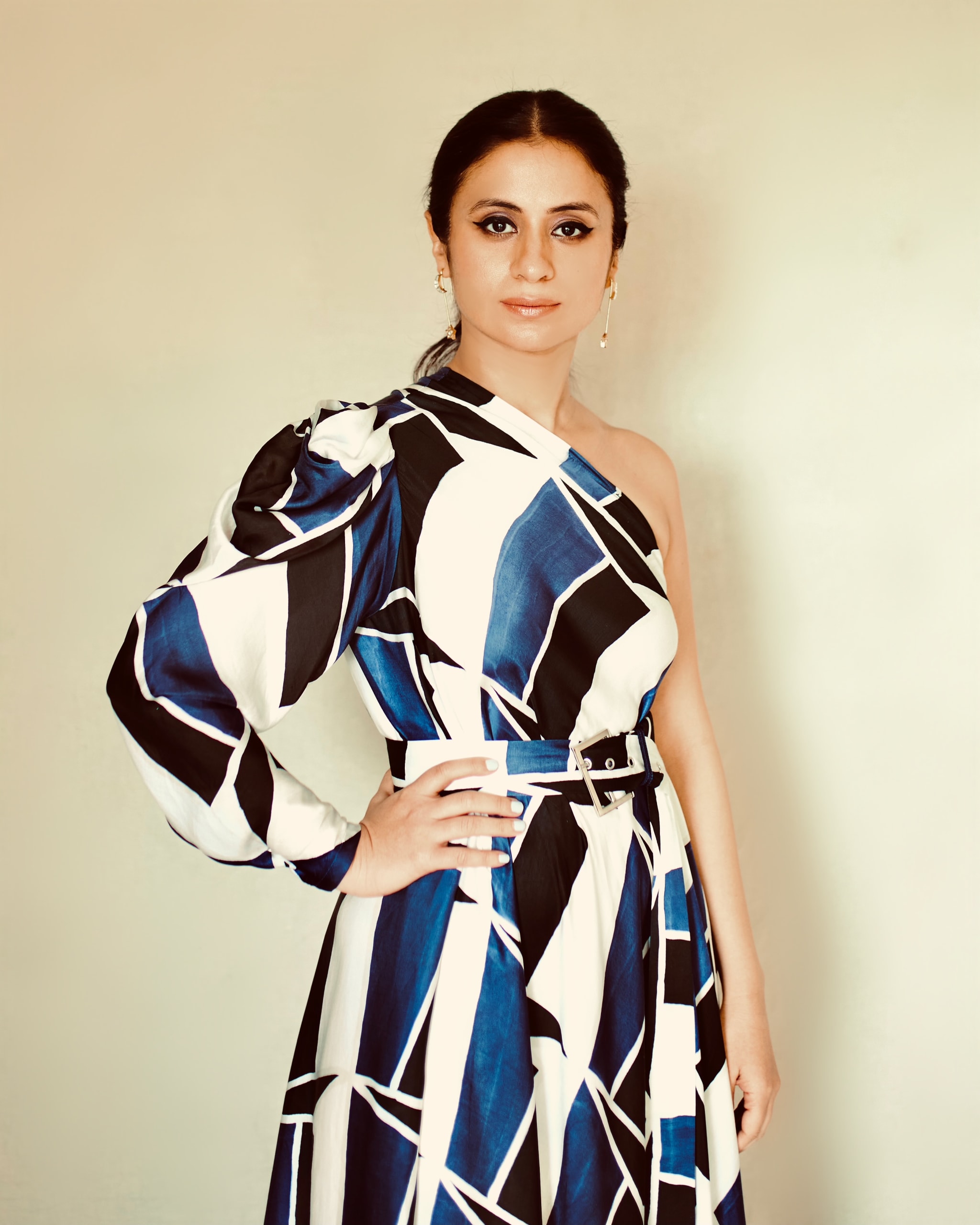 Rasika Dugal spotted wearing Vedika M's Hand brush painted one shoulder draped dress in deep blue, black & white with a belt for promotions.