International Women's Day Awards Celebrated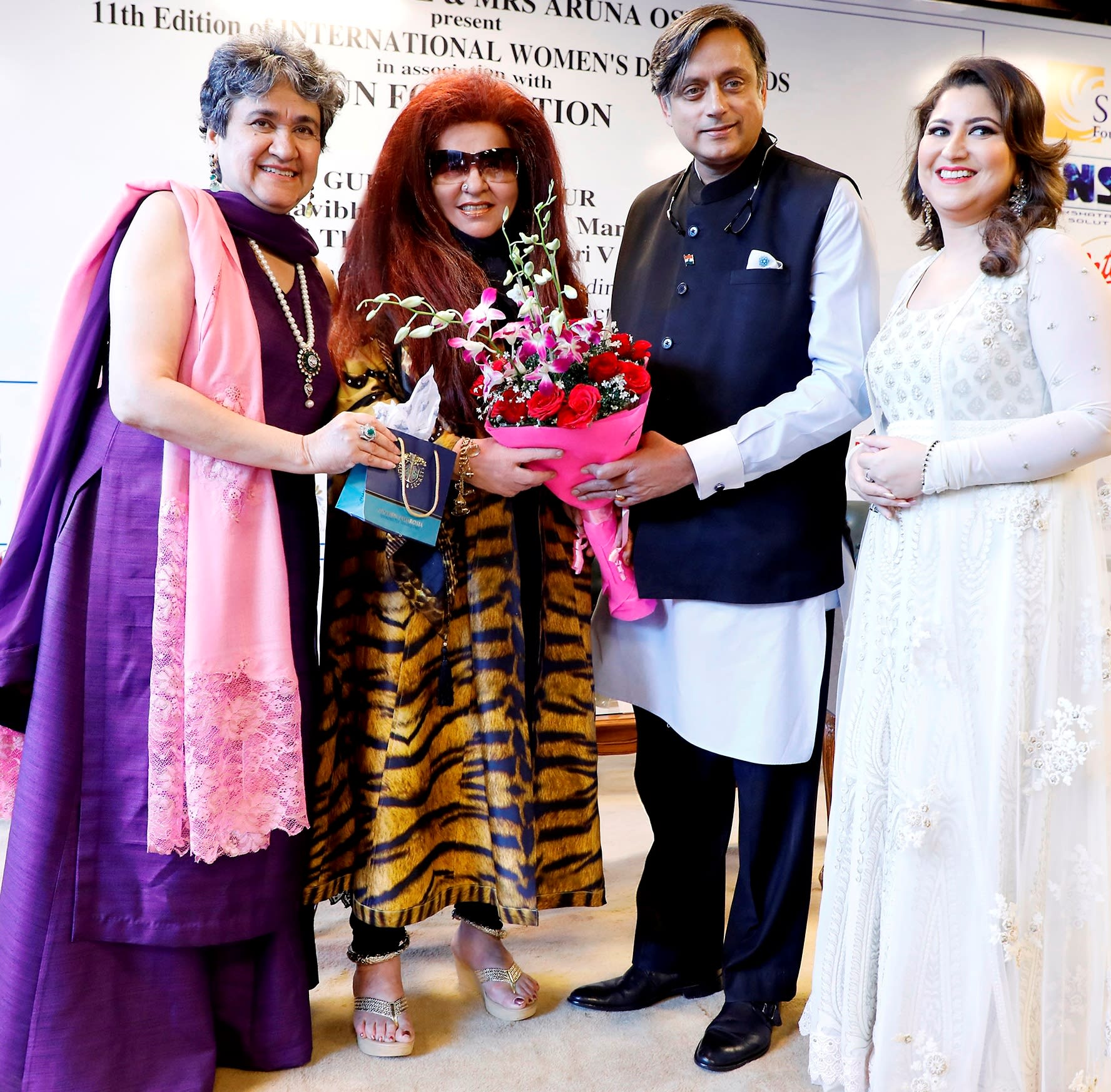 International Women's Day Awards was held on 5th March 18 at Hotel Le Meridian to celebrate the woman hood hosted by Ratan Kaul & Aruna Oswal in association with Sun Foundation to showcase the diverse culture, art & literature.  Dr. Sonal Mansingh, Dr. Shashi Tharoor, Kalyani Chawla, Bina Ramani were the few guest who were spotted amongst many other prominent personalities from the society. 
According to Shilpa Raina Wahal the chief curator of the event "We at International Women's Day want to recognise, celebrate and felicitate the 'Superwomen' who are shattering all the stereotypes and conventional moulds and are managing everything single handedly, straddling many domains  be it the home or the workplace ".
Feeling pleasured on the occasion,Aruna Oswal shared that  "I feel that womanhood needs to be celebrated more than anything else in today's day and age. Celebrating and awarding proficient women through the platform of the International Women's Day Awards is just another opportunity to appreciate the remarkable contribution of women to our society."