`A tale of two travels' to be showcased at FTL New York Fashion Week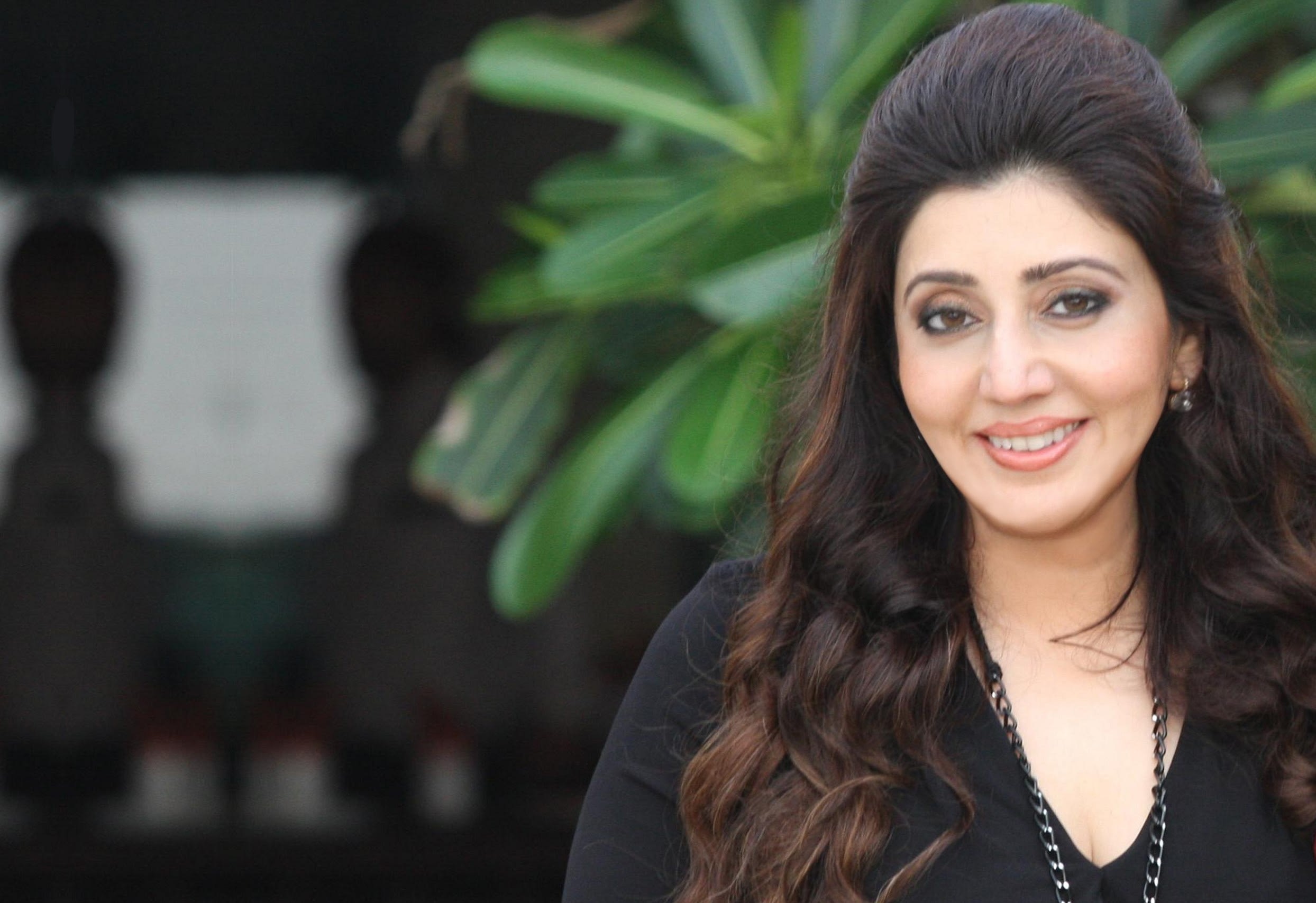 Bozzsouk caught up with designerArchana Kochhar for a quick chat about her collection for FTL New York Fashion Week. She is well-sought known for her glamorous looks, Indian & contemporary silhouettes, and craftsmanship not only in India but also in London, Dubai, Hong Kong, Bangkok, Canada and many other cities around the world.
What is your collection for the FTL Fashion Week all about? What is the kind of garments it comprises?

My collection "A tale of two travels" is a mélange of two capsule collections inspired by my  travels to the villages of the colorful nomadic tribe Banjara and the other to the breathtaking Taj Mahal. Blending these two varied inspirations was an interesting challenge.
The silhouettes of both the collection comprise cold shoulder crop tops, caplets, flared bellbottoms, flared skirts, pencil skirts, high waist shorts, paper bag skirts, dhoti pants, structured gowns, keyhole gowns, flowy drapes, and jumpsuits.
The inspiration behind her new collection for NYFW runway.
The first collection is inspired by colorful and nomadic tribe Banjara. It is a part of the "Make in India" campaign initiated by Prime Minister Narendra Modi. Here I have worked with different sets of artisans from across India trying to revive and re-energize different art forms of India, some of which are dying. The translation of the collection is modern, keeping the essence of Banjara intact.
My second collection is inspired by the breathtaking Taj Mahal and the rich buoyant colors of the magnificent India. Taj Mahal being known as the epitome of love with its exquisiteness and elegance earned it the title of one of the New Seven Wonders of the World.
Silhouettes, color palette & embroidery used for the NYFW Collection.
For Banjara collection, the color pallet is of ivory offset with colorful digitally printed motifs which are further highlighted with multi color thread work and mirror work.
The color palette of the second collection is a visualization of the ivory marbles of the TajMahal. Ivory plays as the dominant color and it is offset with bright vibrant colors.The collection is a foci of contemporary silhouettes fused with a glimpse of Indian conventional cuts to bring forward the concept of the east meets the west. The silhouettes comprise of Cold shoulder crop tops, caplets, flared bellbottoms, flared skirts, Pencil skirts, paper bag waist skirts, dhoti pants, structured gowns, keyhole gowns, flowy drapes and jumpsuits
The latest global trends of the collection.
The trends are cold/off shoulder cape, paper bag waist pants, caplets and bellbottoms are the watch out trends this season.
Details on the initiative "Bring Beauty Back". The detail on your association with the acid attack victim Reshma Qureshi.
The initiative of "Bring Beauty Back" is about the inclusion of all forms of beauty. I believe beauty is not external, but rather what comes from within. Fashion weeks are platforms, which are considered as benchmarks for beauty. Hence it is imperative to promote the"Inclusion of all forms of beauty" concept such platforms to change the stereotypical thinking. It is a great pleasure to be working with someone like Ms. Qureshi who in her own way has been working extensively for a similar cause of supporting the survivors of acid attack victims.
Yesha Rughani from Hero Gayab Mode On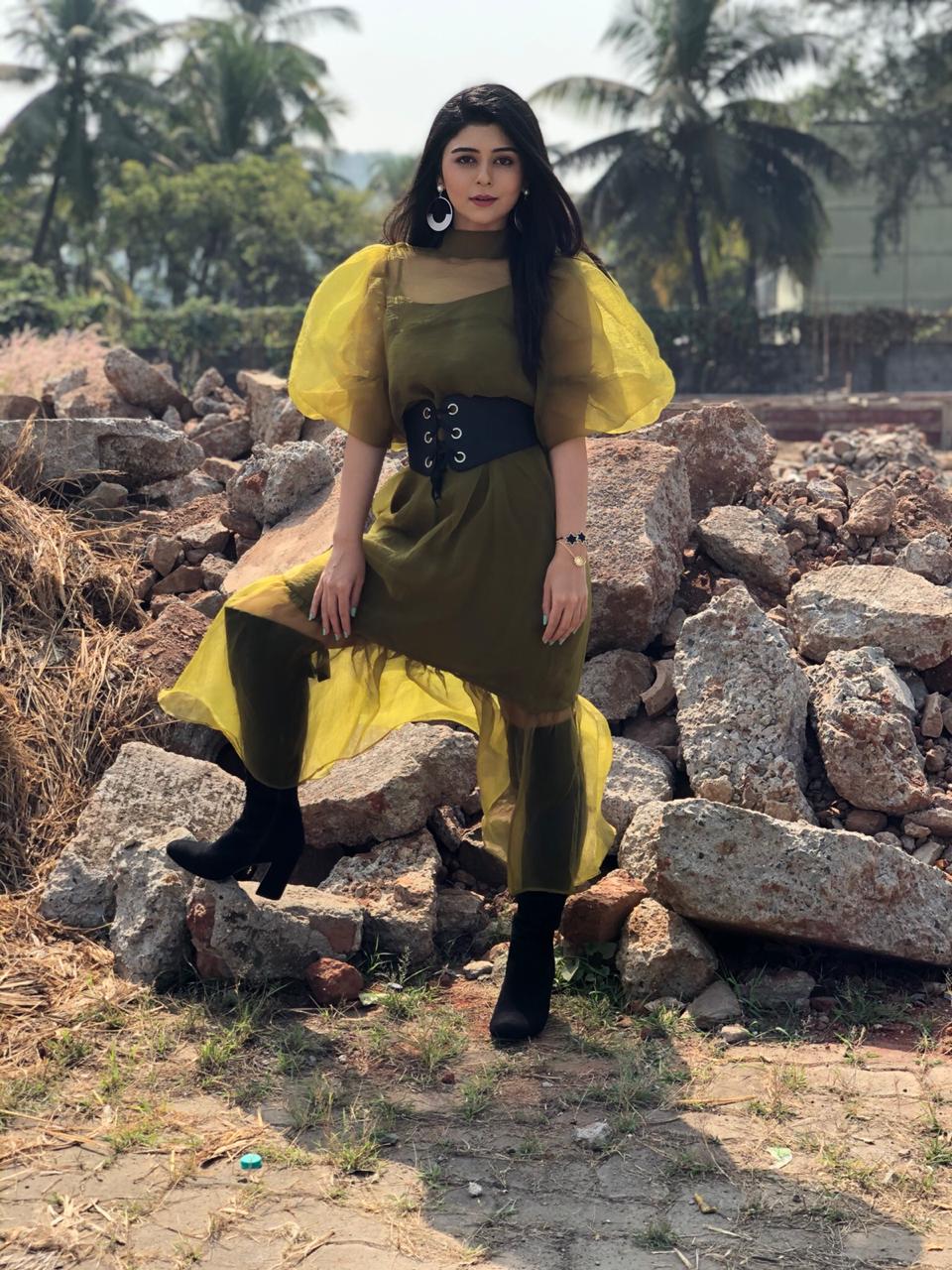 Working during a pandemic is no easy feat, but actor Yesha Rughani, who was last seen in Muskaan, says that all precautions are being taken on the sets of her brand her show Hero Gayab Mode On. Talking about it, she says, "I think new normal has become a lifestyle now. Whether I am going for work or something else, I have to follow precautions. Obviously, you are scared. But on the set, we take many precautions, medical people are there, they check us every day. The makeup and hair stylists are wearing their kits. So, I think overall it's a secure working environment. I hope everybody stays well and fit."
The actor is back on the sets after almost a year and is loving it. "We wrapped up Muskaan's shoot in December last year and this show is launching December. We have started shooting from November so I think almost a year. It just feels too good to be back and I think I have been missing being onscreen. I missed shooting and I am loving the feeling of getting on the makeup chair, the entire routine, listening to action, cut, roll each and every minute detail of shoot life. It's fabulous to be back," she says.
In fact, she's got a lot of appreciation for her look too. "I rejuvenated myself during this break. I got into this healing thing where I was on a strict detox and my skin healed, my hair, my body healed. I was in my comfort zone and used to wake up on time and follow a proper routine, even though there was a lockdown. I had ample time in the lockdown to take care of myself. I am fresh as a flower now and all set to rock again. For the new look, I am getting really good reviews because people are seeing me like this onscreen for the very first time. My first two roles were very different. So, seeing me in a totally different avatar with short hair is exciting. I have really lost weight, there is a different kind of look and feel to the role. I am getting a very good reaction and I am loving it," she says.
Meanwhile, Yesha started a balloon business too during the lockdown and plans on balancing both her acting and business venture. "Lockdown has, of course, changed our lives in many ways from being able to value things to be grateful to life, self-healing and taking care of yourself, self-discipline. I ventured into a new business. I love to be very busy so I think it wouldn't be a problem to manage both the things. I have my sister also who is taking care of this business, apart from me. I think it works for us. I also carry my laptop and everything to shoot so that if I get some time, I make some designs and send them across. I think it's going to be fun to manage both," she says.