5th Edition of "The Avighna Collection"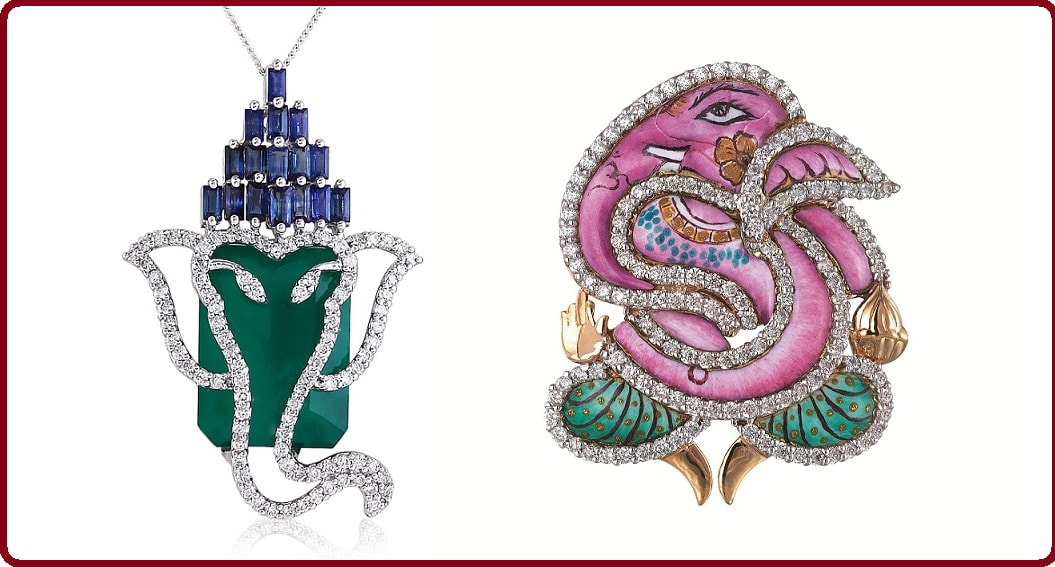 Minawala, the luxury precious jewellery sovereign, presents its limited edition of Lord  Ganesha pendants. Handcrafted with precious gemstones and diamonds in 18K gold, the collection is an encapsulation of traditional designs recreating divine beauty in sumptuous detail.
Ganesh Chaturthi is a ten-day long traditional Indian festival held every year to celebrate the birth of Lord Ganesha.  He is the symbol of wisdom, art and prosperity.
Minawala, known for its unique designs, is a proud winner of 'Jewellery Designer of the year' at the Retail Jeweller India Awards 2016.