Aromatherapist Dr. Blossom Kochhar & Dr. Meenu Walia celebrate the Cancer Awareness Week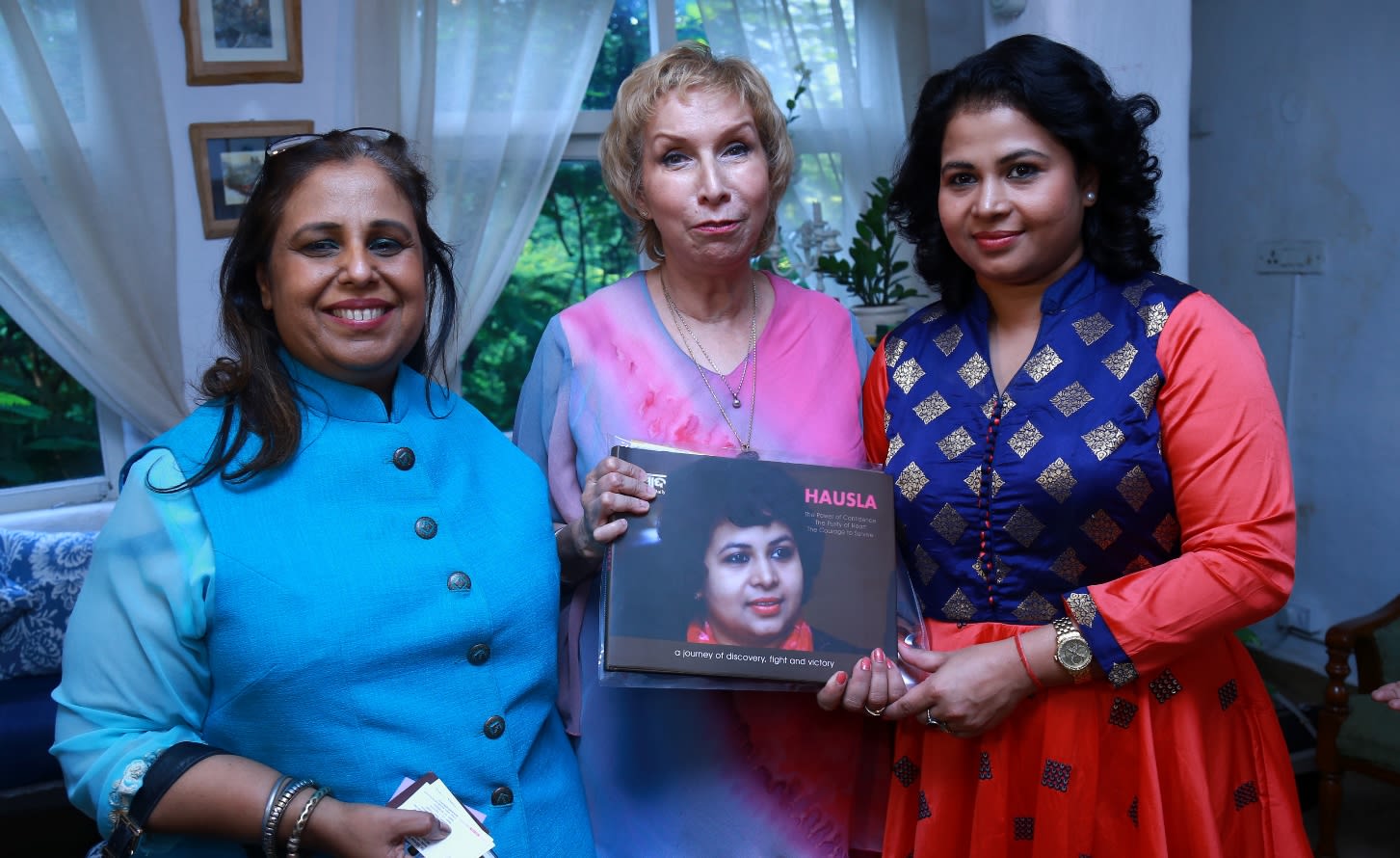 Blossom Kochhar hosted an afternoon in association with Grameen Sneh Foundation to celebrate the cancer awareness week. The session took place at The Tea Room over a special organic menu, explored the positive effects of aromatherapy on the mind and body and how complimentary alternative therapies help in cancer care.
The panelists comprised of oncologist Dr. Meenu Walia, aromatherapist Dr. Blossom Kochhar, Sneha Routray, cancer survivor and president Grameen Sneh Foundation.
Some of the esteemed guests at the event were kathak dancer Shovana Narayan, fitness expert Vesna Jacob, tarot card reader Poonam Sethi, singer Priyanka Goyat, fashion designer Payal Sethi, designer Preeti Ghai, entrepreneur Ruchiekka Krishnani and the cancer survivors.
Dr. Meenu Walia said "aromatherapy is a therapy that helps patients cope with chronic pain, nausea, stress and depression, each oil is promoted to have specific health benefits. It is very important for cancer patients to know about these complimentary therapies also to discuss with an oncologist about its right use".
Dr. Blossom Kochhar said "cancer does not signify physical pain only. It also does affect the psychological being of a person. Aromatherapy helps in providing a relief from the after effects of chemotherapy. It helps in bringing about a mind, body and soul synergy thus creating a holistic well-being for the patient.  Aromatherapy helps in uplifting the spirits of cancer patients and help in paving the way for healing the aftermath of the disease and its treatment.
About Dr. Meenu Walia
Dr. Meenu Walia, is a renowned cancer specialist is the first DNB Medical Oncologist of India, presently is the Director of Max Oncology Centre at the Max Hospital, Patparganj in New Delhi. She is the principal investigator for various global researches.
About Dr. Blossom Kochhar  

A visionary, way ahead of her time, Dr. Blossom Kochhar is the founder of The Blossom Kochhar Group of Companies. Within the beauty industry, Dr. Kochhar is considered a pioneer as she has been practicing and researching the science of 'Aromatherapy and Herbalism' well over 25 years. This knowledge has led to the manufacture of her own range of aromatherapy based skincare and beauty products under the brand name 'Blossom Kochhar Aroma Magic'. As the chairperson of Blossom Kochhar Group of Companies, her name is synonymous with successful brands – Blossom Kochhar Aroma Magic, and Blossom Kochhar College of Creative Arts & Design (BKCCAD).
The partners for the afternoon were Blossom Kochhar – Aroma Magic, Hospitality partner – The Tea Room by Blossom Kochhar, Grameen Sneh foundation (Hausla – fight against cancer 2016), and Magazine Partner – Mother & Baby.
Yesha Rughani from Hero Gayab Mode On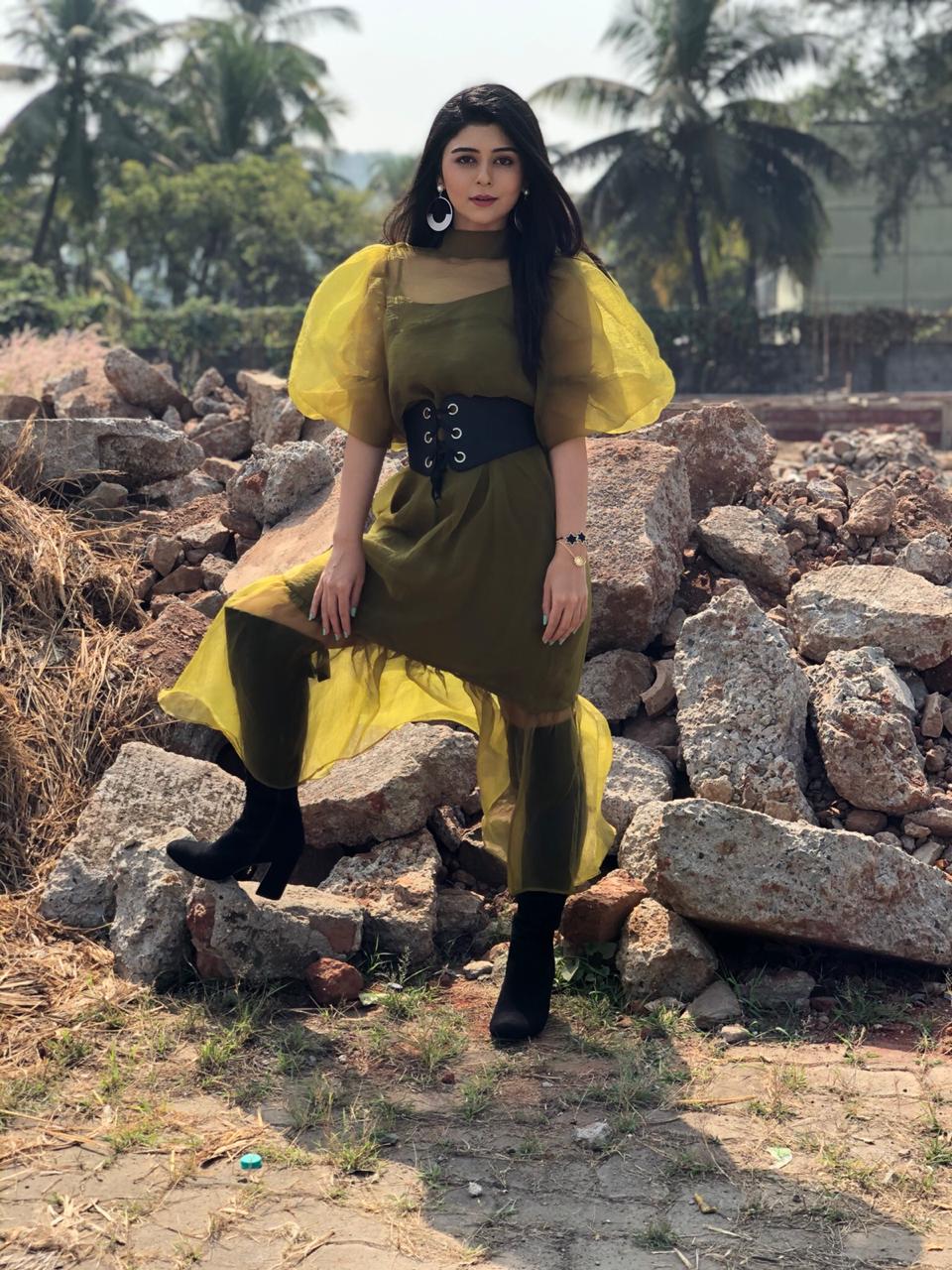 Working during a pandemic is no easy feat, but actor Yesha Rughani, who was last seen in Muskaan, says that all precautions are being taken on the sets of her brand her show Hero Gayab Mode On. Talking about it, she says, "I think new normal has become a lifestyle now. Whether I am going for work or something else, I have to follow precautions. Obviously, you are scared. But on the set, we take many precautions, medical people are there, they check us every day. The makeup and hair stylists are wearing their kits. So, I think overall it's a secure working environment. I hope everybody stays well and fit."
The actor is back on the sets after almost a year and is loving it. "We wrapped up Muskaan's shoot in December last year and this show is launching December. We have started shooting from November so I think almost a year. It just feels too good to be back and I think I have been missing being onscreen. I missed shooting and I am loving the feeling of getting on the makeup chair, the entire routine, listening to action, cut, roll each and every minute detail of shoot life. It's fabulous to be back," she says.
In fact, she's got a lot of appreciation for her look too. "I rejuvenated myself during this break. I got into this healing thing where I was on a strict detox and my skin healed, my hair, my body healed. I was in my comfort zone and used to wake up on time and follow a proper routine, even though there was a lockdown. I had ample time in the lockdown to take care of myself. I am fresh as a flower now and all set to rock again. For the new look, I am getting really good reviews because people are seeing me like this onscreen for the very first time. My first two roles were very different. So, seeing me in a totally different avatar with short hair is exciting. I have really lost weight, there is a different kind of look and feel to the role. I am getting a very good reaction and I am loving it," she says.
Meanwhile, Yesha started a balloon business too during the lockdown and plans on balancing both her acting and business venture. "Lockdown has, of course, changed our lives in many ways from being able to value things to be grateful to life, self-healing and taking care of yourself, self-discipline. I ventured into a new business. I love to be very busy so I think it wouldn't be a problem to manage both the things. I have my sister also who is taking care of this business, apart from me. I think it works for us. I also carry my laptop and everything to shoot so that if I get some time, I make some designs and send them across. I think it's going to be fun to manage both," she says.