Variety of Buns and Breads by Harvest Gold Range of Gluten free Food Items.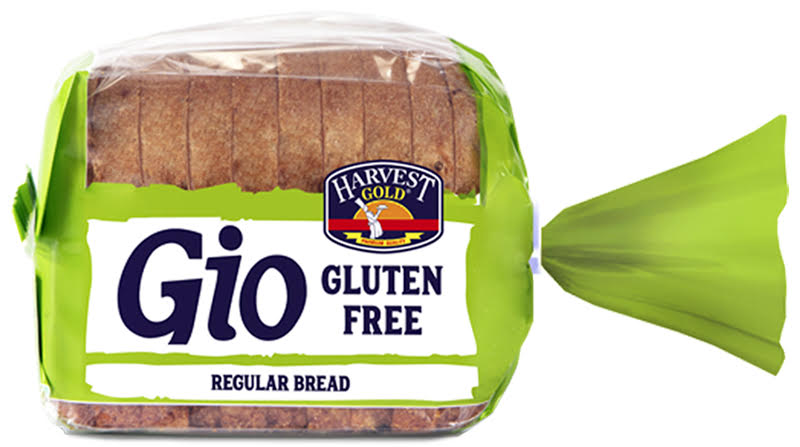 Looking for Gluten free products, according to your own criteria?then the Gio Gluten Free range of products by Harvest Gold are absolute winners.
Indulge in a delightful twist of Gio Gluten Free products which are innovative, delectable and elevating, the new range is sure to give you an experience of not just your "Daily Bread" but will steal your heart away with the soft texture and amazing taste.
Gio Gluten Free range promotes the easy availability of gluten-free products in Delhi NCR, one has to just get online on www.harvestgold.in or on the mobile application and place the order, and it will be delivered to a store close to the consumer.
VARIETY OF GIO GLUTEN FREE PRODUCTS  
Gio Gluten Free Regular Breads:
Going Gluten free does not mean compromising on taste. The Regular bread tastes just like the real thing, you're never going to miss your bread again.
Price: Rs 70.00

Gio Gluten Free Cinnamon Raisin Bread:
Cinnamon and Raisin Bread is sure to make you fall in love with it, cinnamon provides flavor and the bite of raisins is just delicious.
Price: Rs 95.00

Gio Gluten Free Sweet Buns:
The specialty of this bun lies in the subtle sweetness that absolutely melts lusciously in your mouth. One bite and you are hooked for life.
Price: Rs 30.00

Gio Gluten Free Masala Roti: 
Meals are incomplete without chapatis, enjoy your meals with Gio Gluten Free Roti which puff up into a phulka in less than a minute.
Price: Rs 50.00
Key Features of Gluten-free Products:


For any food product to be Gluten Free, It has to be prepared in a facility which is isolated from all Gluten containing raw material. That is what we at Harvest Gold have created. A separate manufacturing plant where there is no chance of any cross contamination with wheat, rye or barley ensuring that the Gluten Free bread and rotis that we bring to you are safe and are in the true sense of the products are truly GLUTEN FREE
The products are independently tested and certified by reputed FSSAI accredited labs.