When play "Amavas Se Amaltas" actors enjoyed an auto ride in Delhi!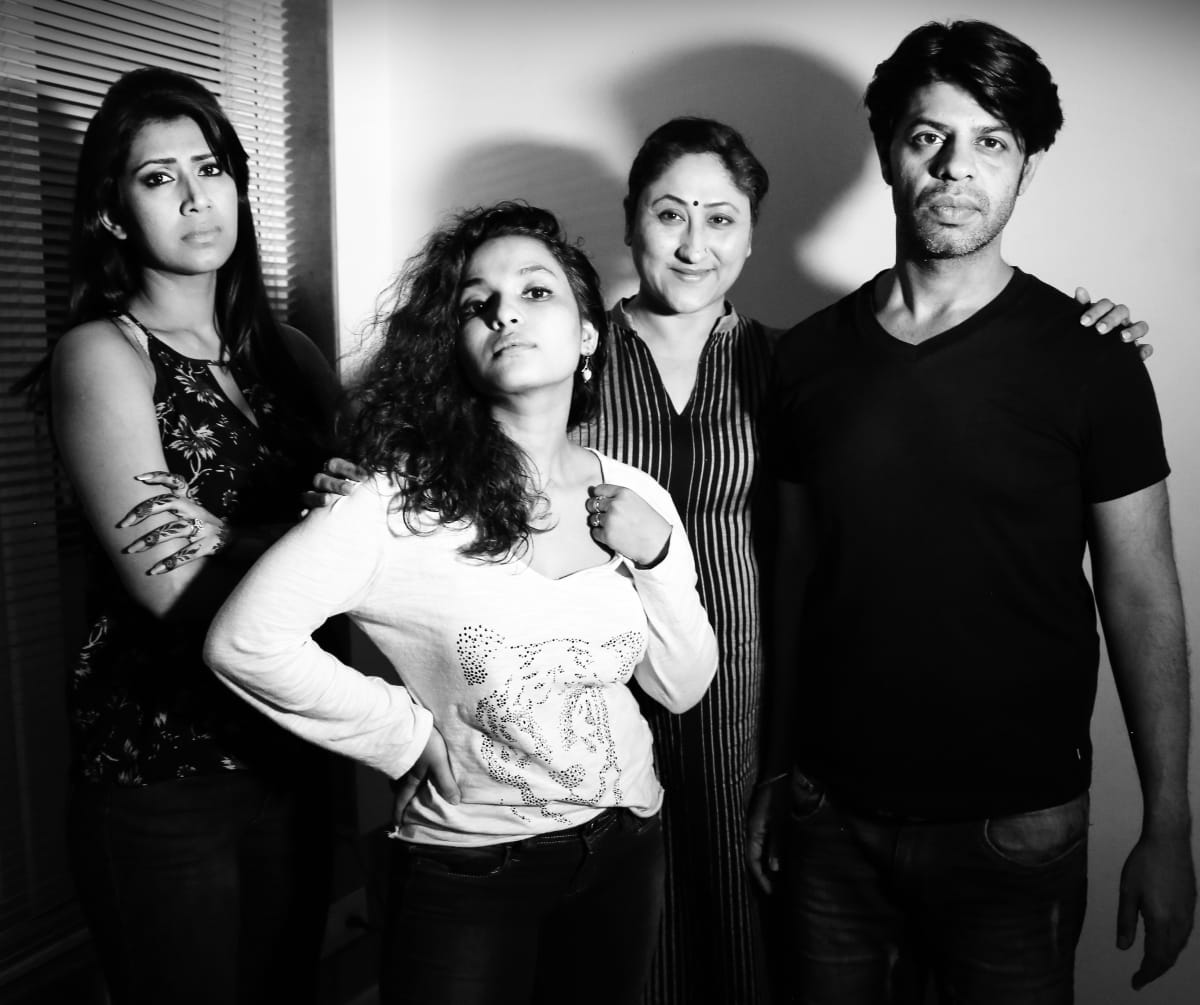 Popular showbiz faces like Jayati Bhatia, Ssumier S Pasricha, Ankita Bhargava and Chitrashi Rawat were in the capital recently for a play 'Amavas se Amaltas'.
Though they were very busy with the play, which was staged at the Epicentre in Gurgaon, but after the play, they took out some time to roam around and there they enjoyed their auto ride.
The TV producer duo Sudhir and Seema Sharma, who have produced many hits like Karol Bagh, Miley Jab Hum Tum and Na Bole Tum Na Hamne Kuch Kaha under their production house 'Sunshine productions' and it is their first theater venture with theatre veteran Smita Bharti with her banner Aganpakhee.
The play was appreciated by everyone as it also had dance sequences choreographed by Sandip Soparrkar that made it more engaging. Among the audience members, was former actress Meghna Kothari who is a dear friend of Jayati Bhatia.
All four actors didn't get much time to plan an outing so they just randomly stepped on roads and enjoyed NCR to the fullest.
Fall in love with Street food all over again!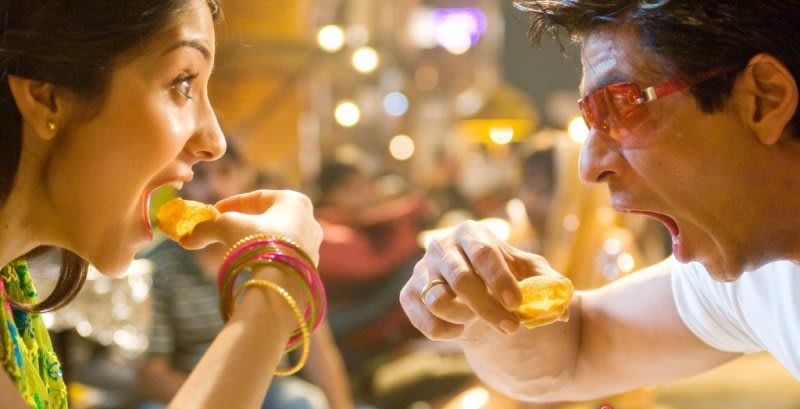 The epicenter of India i.e. Dilwalo ki Delhi is not only a place holding historical backgrounds but also food evolution since Independence. From international cuisines to authentic Indian flavors, Delhi shall never disappoint your taste buds. India and Indians love street food and place the savory snacks on their starter plates. Let's take a quick food walk in Delhi to find what to eat and where you can hamper your chaat cravings and satisfy your spicy needs in the most inexpensive way.
Chole Bhature
You hate it or like it but simply can never ignore it. Delhi offers world's greatest chole bhature. Let's be real, how can one resist fresh and sizzling Bhaturas coming straight from frying Kadhais and chole (chick peas) made with secret spices and completely appetizing. You may call it unhealthy and fattening but at the end of the day you will fall in love with the flavor.
OOWhere- Giani's Di Hatti in Chandni Chowk, Roshan's at Karol Bagh, Sita Ram at Paharganj, Nand ke chole bhature in Sadar Bazaar, Baba Nagpal Corner in Lajpat Nagar and Chache di Hatti in DU.
Golgappe
How can anyoe not love Golgappas. You had Panipuri in Mumbai and puchkas in Kolkata then Delhi's golgappa will replace other flavors on your tongue for sure. Golgappas are one of the Delhiites favorite snacks specially the ladies out there. Amalgamation of spicy, sourly and sweeten flavors will definitely take you on a different zone.
Where- Local markets of Rajouri Garden, Sarojini Market, Lajpat Nagar and CR park. Don't forget to try Pachranga Variations as they have wide range waiting for you (try vodka and tequila golgappas)
Kachori- samosa
Kachori with Sabji is one of the most loved street food in Delhi which will leave with teary eyes and running nose. The more spicy- the more tasty. Kachoris are fried and served best with aloo sabji, dash of coriander and chillies. Samosas are another fried flavorsome which makes the most common street food found on streets. One single bite of samosa will surely make it the first preferred snack.
Where- Hanuman Mandir CP, Old fort, Kamla Nagar, sharma Kachori Wala in Pitampura, Chandni Chowk eateries.
Dahi bhalla
One should never miss this very delicacy of Delhi called Dahi Bhalla. Sweet curd mixed with tangy chutney and chili sauce over soaked Dal Vada will turn your world upside down. Garnished with Pomegranate and Bhujia on top makes this dish tasty as ever.
Where-  Natraj in Chandni Chowk, Atul Chaat Bhandar in Rajouri Market, Shyam Ji corner at Old Delhi Road and Dahi Bhalla Corner at Karol Bagh.
kulfi
After so much spice who doesn't need this sweet savory. Thick Caramelized milk meshed with dry fruits and colors mounted on a stick makes Kulfi on the top when comes to dessert. How one cannot fall for such Nectarous dessert try now! Don't forget to ask them to dip in Rabri, it will definitely take your kulfi to seven heaven.
Where- Roshan Di Kulfi in Karol Bagh, Kuremal at Chawri Bazaae, Siya Ram Nannumal at Ajmeri Gate, Jain Kulfi Bhandar at Shahdara.
 Many other delicacies like Aloo chaat, Rabri Faluda, Ram Ladoos, Aloo tikki, Rolls, Kulfi Faluda, jalebi and moat kachori are waiting for you. go try all of them now and fall in love with Delhi even more.