Unveiling the Autumn Wind Collection 2017 by Vedika M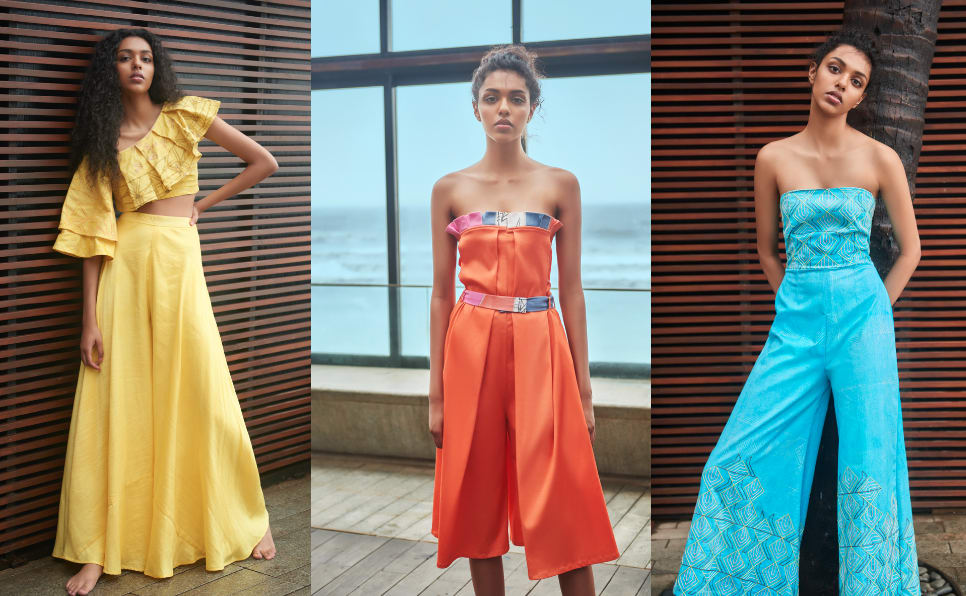 This season's Autumn Wind Collection of hand-dyed fabrics, brush painted strokes and hand stitched ruffles exudes a playful spirit in vibrant hues. These flirty, free flowing and feminine silhouettes accentuated by drapes and stylized cuts in hand painted prints and textures are inspired by abstract fashion. Hand brushed strokes used in the collections gives an artistic element with contrasting geometrics. Block prints in copper add a subtle warmth to the palette, giving an experimental textured look and the love for colour continues this season by adding the perfect flare to asymmetric prints and minimal styles.
Take a look at the collection and check what suits you: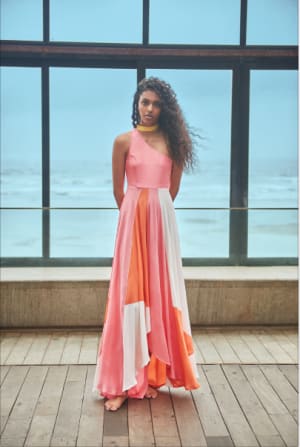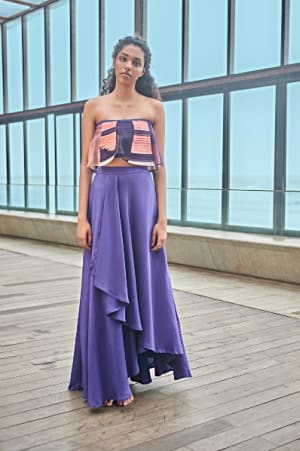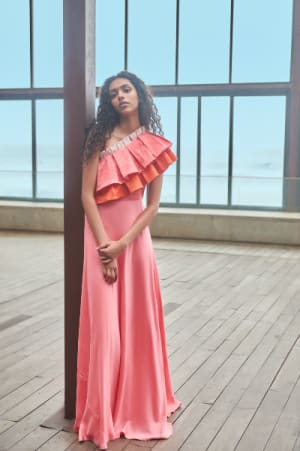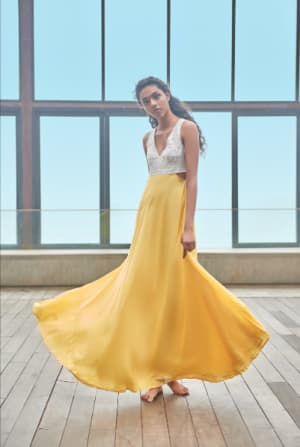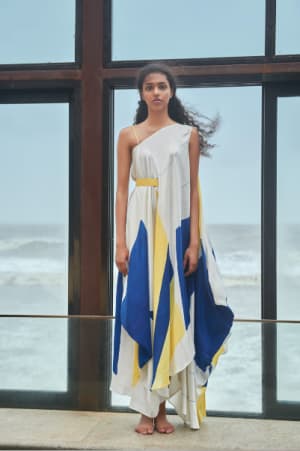 Rasika Dugal spotted wearing Vedika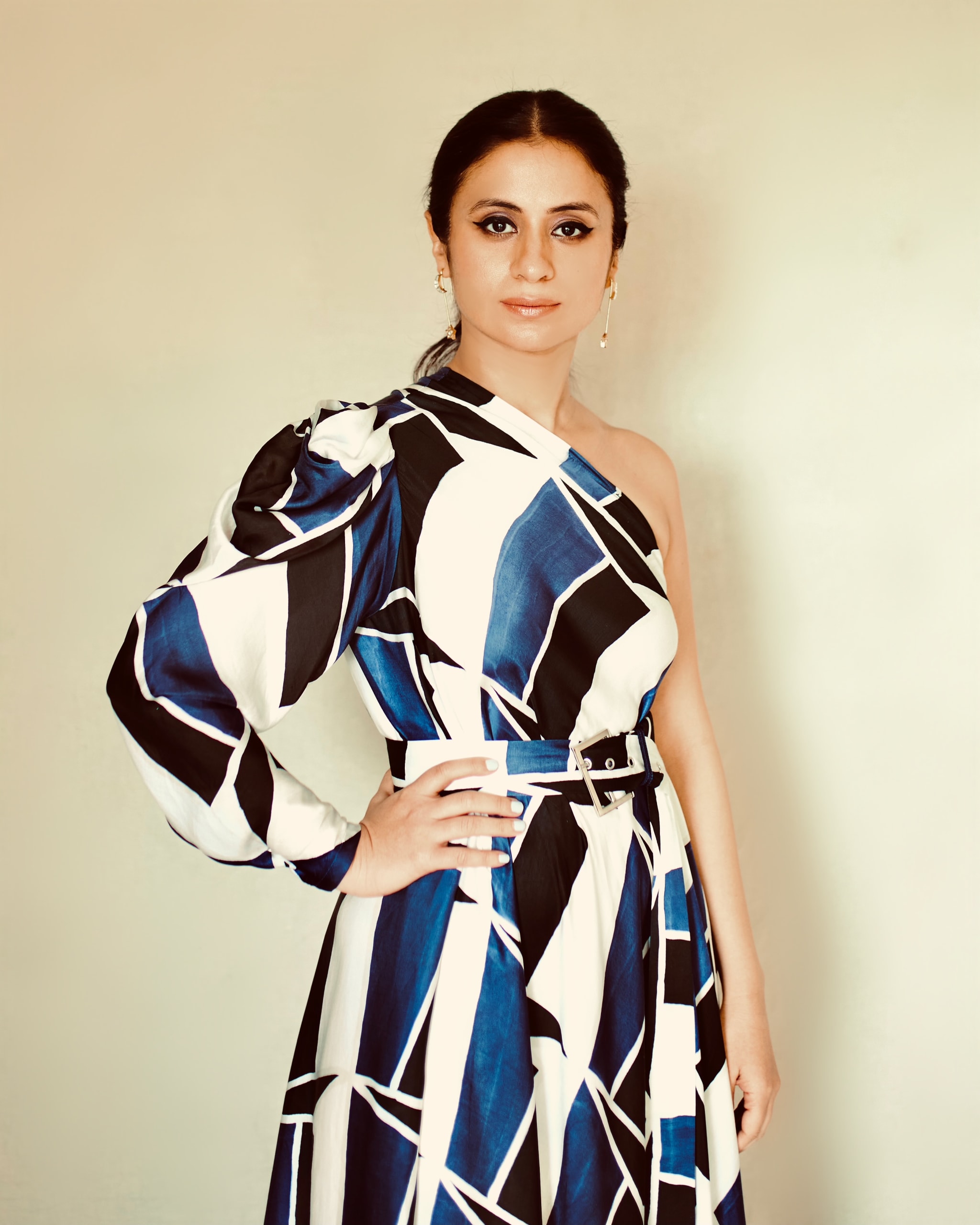 Rasika Dugal spotted wearing Vedika M's Hand brush painted one shoulder draped dress in deep blue, black & white with a belt for promotions.