The Trendy Off-the- shoulder Styles for your Wardrobe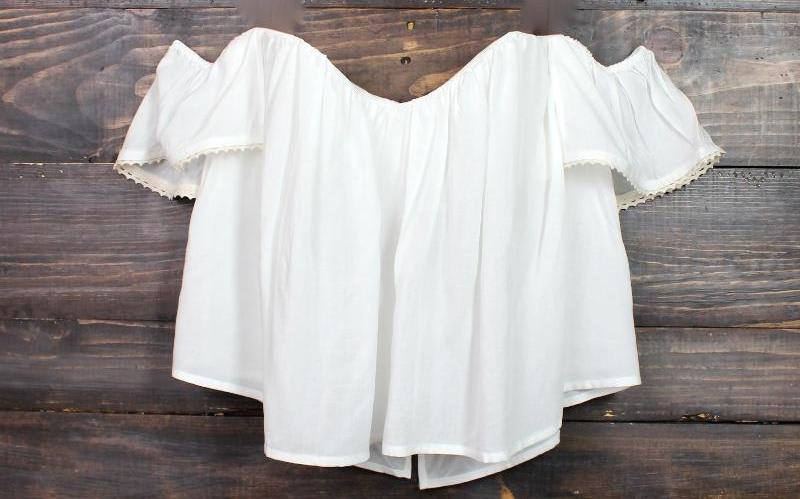 Opt for an off-the- shoulder style this summer season—be it chic, modern designs, classic bohemian looks or flirty fits—these sassy styles are here to stay. Pick your favourite from the lot below:
Off shoulder Crop top:
Sunday dressing gets sexier and smarter with a white off-shoulder crop top paired with denim shorts or a knee-length pencil skirt. Just add a pair of danglers and a bracelet for a glamorous evening look.
[fusion_builder_container hundred_percent="yes" overflow="visible"][fusion_builder_row][fusion_builder_column type="1_1″ background_position="left top" background_color="" border_size="" border_color="" border_style="solid" spacing="yes" background_image="" background_repeat="no-repeat" padding="" margin_top="0px" margin_bottom="0px" class="" id="" animation_type="" animation_speed="0.3″ animation_direction="left" hide_on_mobile="no" center_content="no" min_height="none"]
A full sleeves or quarter sleeves off shoulder top can be worn with a pair of jeans. These colorful tops will be a casual style statement for college-goers. A summer hat, broad belt and a long neck piece can complete the stylish look.
Off shoulder T-shirt:
It is another cool chic look to try. As T-shirts are little loose to wear, so you can add a halter from inside and boast the knot on your neck. Keep the look casual with smart sneakers.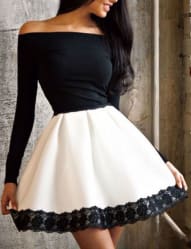 Off shoulder frock dress: Look pretty in this very feminine outfit which is a perfect choice for your school or college reunion. Add a dash of girly charm with matching stilettos and a clutch.
Off shoulder gowns: They will add more stars to your beauty. If you are a person who doesn't like to show off legs much then this style is perfect for you for a party. Black, Red, Bottle green or Blue will love amazing on any person. For hairdo, you can try a bun and decorate it a little with shimmer or pins. Though footwear is not so visible with this dress but only high heels will give the best look.
Off Shoulder Blouse: Make the sari look sexy with an off shoulder blouse, a twist to the standard blouses to show off your well-toned arms and back. With Bollywood divas donning the off shoulder blouse, it's a trend to watch.
Add these off-the- shoulder styles in your wardrobe and just look mesmerizing.[/fusion_builder_column][/fusion_builder_row][/fusion_builder_container]