Renowned Cosmetic Surgeon Dr. Charu Sharma serves with miraculous touch.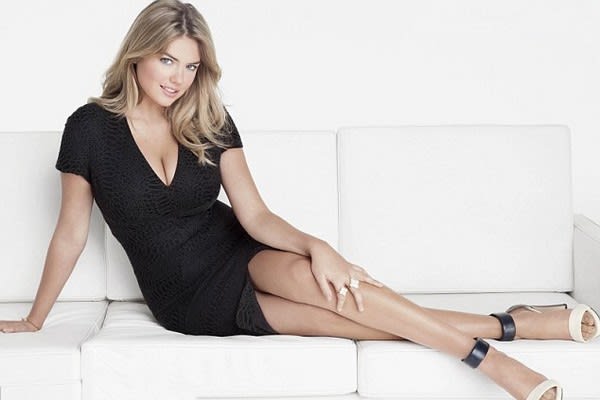 Dr.Charu Sharma is an eminent plastic and cosmetic surgeon, a well-renowned name, who specializes in the area of Cosmetics and Reconstructive Surgery. She has got her formal education for MBBS from IMS-BHU and is an achiever of Gold medal for her excellence in academic specialization in MS (General Surgery) Mch (Plastic Surgery). She has been awarded many appreciations for her talent like the RajdhaniRatna, Mana SevaSamman, and Mahila Gaurav Award over the years for being one of the best cosmetic surgeons.
Dr.Charu Sharma is well known for her expertise and hands-on experience. In a field where experience counts, she has dedicated over twelve years enhancing personal appearances and transforming lives. Cosmetic plastic surgery includes surgical and nonsurgical procedures that reshape normal structures of the body in order to improve appearance and DrCharu Sharma has treated patients who dream to be beautiful and longing for perfection with curvaceous figures and best of the cosmetic outputs.
She is well known to be showcasing miraculous results while dealing with burns, plastic, and cosmetic surgeries. She is a very dynamic practitioner and a senior consultant in the field of cosmetic techniques who has further embellished her surgical skills at various national as well as international forums. Dr.Charu Sharma is presently connected to the well-known chain of hospitals i.e. the Fortis group across Delhi & NCR and heads a private clinic named "Gorgeous Looks" at two varied destinations at Greater Kailash Part 2 and East Patel Nagar .
Services she is renowned for in the Cosmo world
Cosmetic Surgeon Dr.Charu Sharma deals with the treatment of various surgeries like the plastic surgery, body surgery, breast surgery, genital surgery, gender reassignment surgery and the laser treatment. Her special interest in cosmetic techniques is in areas of breast augmentation, liposuction, laser hair removal, hair transplant, rhinoplasty, chemical peel, surgical facelift, fillers, scar removal and post-burn reconstructive surgeries. Since years she has been practicing and providing many miraculous cosmetic solutions for skin, hair and body cosmetics, as well as provides numerous surgeries for giving finishing touches to the various parts of the face through procedures such as eyebrows lift, chin correction, nose surgery, ear correction  etc.
Honored with recognition
She has been widely known and recognized in the society and by various television and print media. Dr.Charu Sharma has been interviewed on DD News and featured on numerous health programs like Total Health on Zee TV, Health special on Sadhna TV, Jain TV etc. She has been awarded numerous awards like Gold Medal for M.Ch. Plastic Surgery at KGMC, Lucknow for session 2001 by the then Honorable Prime Minister Mr. A.B.Vajpayee. She has also been the youngest achiever of ManavSevaSamman in 2005, rewarded laurels on Doctor's Day for Outstanding achievements in Plastic & Cosmetic Surgery by the Governor Dr.Bhishm Narayan Singh. She has been granted Mahila Gaurav Award presented by Election Commissioner, Mr. J Krishnamurthy, in 2005 and was the first plastic surgeon to be awarded the Mahila Gaurav award and received RajdhaniRatna in 2004, presented by Former Education Minister, Dr. Narendra Nath, for meritorious performance in the field of plastic surgery.
Actress Sunny Leone has visited Dr.Charu Sharma, at Fortis Gurgaon, for her expert consultation.  A consulting agreement had been signed in the recent past between Johnson & Johnson and Dr.Charu Sharma so as to offer best services to their clients.
Schedule an appointment at her clinic Gorgeous Looks and walk out as a new you.
Rejuvenate with Aloe Vera's magic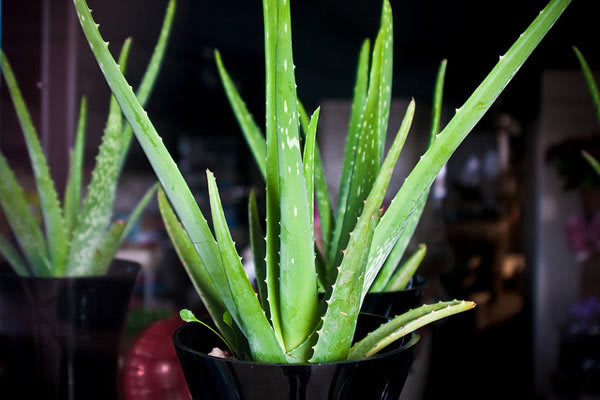 Aloe Vera needs no introduction. This incredible plant medicinal plant full of nutritional benefits has earned a permanent place in many an application from beauty creams, healthy juices, smoothies or diet supplements. It is a succulent plant and part of the lily family (Liliaceae). It has both internal and external applications thus, acting as a safe and natural healer when applied or consumed orally. Aloe Vera contains over 200 active components including vitamins, minerals, amino acids, enzymes, polysaccharide, and fatty acids. No wonder that it is beneficial in all applications.
Benefits of Aloe Vera for skin
Aloe Vera is one of the primary compounds used in the cosmetic industry. Aloe Vera soap and gel are good for the skin and nourish your skin from within, giving your skin a healthy glow. It is packed with several nutrients like glycerin, sodium palmate, sodium carbonate, sodium palm kemelate, sorbitol, etc.
Prevents early signs of aging: Wrinkles and fine lines appear as you age. Aloe Vera helps in preventing these early signs of aging. As your skin ages, it tends to get drier and loses its elasticity. This makes it more susceptible to wrinkles and fine lines. Aloe moisturizes the skin, and it also helps remove dead cells. In fact, research has proven that Aloe Vera improves the elasticity of skin and makes it smoother and suppler.  You can use it as a moisturizer to hydrate it without making it greasy.
Reduces stretch marks: With the passing of age, skin expands and contracts during pregnancy or due to rapid weight gain. The elasticity of the skin gets damaged, which results in ugly stretch marks. These marks can be healed with the regular use of Aloe Vera.
Heals acne:  Aloe Vera has antibacterial and anti-inflammatory properties because of the presence of gibberellins and auxins. This helps reduce your acne. It also contains polysaccharides that stimulate the growth of new cells. This speeds up the healing process for acne and prevents scarring.
Cures sun burnt skin: Because of its anti-inflammatory properties, it can be applied directly on the sunburnt area. It acts on the epithelial skin layer and provides a protective layer to the skin for retaining moisture. This aids in faster healing.
Heals External Wounds And Insect Bites:  Due to its medicinal properties it is great to treat wounds, bug bites or insect bites. Aloe acts to help relieve the pain of wounds and provides relieves from itching. Aloe Vera is an astringent which causes the contraction of body tissues, basically used to reduce bleeding from minor injuries.
Benefits of Aloe Vera for Health
You can detoxify the body and reduce inflammation with Aloe Vera juice.  One of the causes of inflammation is oxidative damage, which is caused due to the free radicals in your body that damage your cells. Aloe Vera is rich in antioxidants. These antioxidants bind with the free radicals and help manage the inflammation.
Aloe vera juice treats gastroesophageal reflux disease (GERD). GERD causes symptoms such as heartburn, chest pain, and trouble with swallowing, and aloe juice is an effective cure. Drink it early in the morning on an empty stomach improves digestion and cures stomach troubles. Aloe Vera has anti-inflammatory properties which soothe the stomach lining and the oesophagus. It also helps fight against pathogens that cause gastrointestinal problems, including bloating and discomfort.
Helps in treating piles. Its anti-inflammatory properties diminish inflammations inside and out and help in alleviating bowel irregularities and intestinal problems. It makes stool soft and easy to pass. Anthraquinones, one of Aloe Vera's key ingredients, help in stimulating contractions on the walls of the digestive tract.
Benefits of Aloe Vera For Hair
Aloe Vera has a chemical similar to that of keratin that rejuvenates the hair with its nutrients, giving hairs more elasticity and preventing breakage. Application of Aloe Vera powder can help promote hair growth. It can work wonders for dandruff and itchy scalp. Aloe helps in maintaining the pH balance of your hair.
As it is moisturizing in nature, it strengthens and promotes healthier hair.
Rejuvenate your entire system with Aloe Vera.