Adopt Healthy Eating Habits advised by Dietician Simran Saini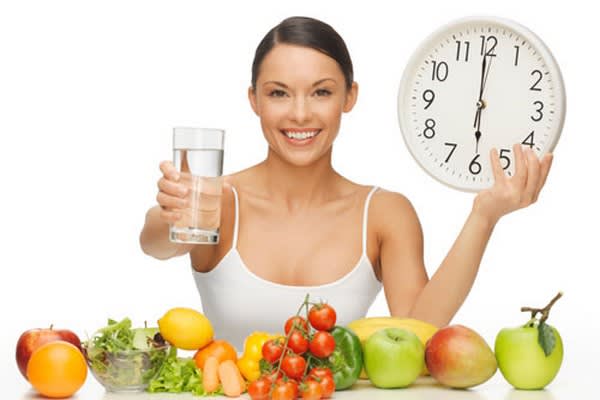 Simran Saini is a dietitian\nutritionist and weight loss consultant at the Fortis group of Hospitals. She also runs her private clinic, Simran's Slim Solutions. Simran Saini is also a proud member of International College of Holistic Medicine, London and the Federation of Nutritional therapists, Ireland.  She is also associated with Mc Donald's India. She has been on their kitchen tours and provided feedback on the breakfast menu launched at Mc Donald. She has been an active participant at various workshops and conferences both at national and international levels. She is also an educator to Yoga Trainers trained at Yoga Alliance, an internationally certified institute.
Simran Saini has been well recognized for her valuable contribution in her field and honoured as the most popular weight loss consultant for her contribution as a dietitian in the health industry by the Indian Board of Alternative medicine. Simran Saini is a co-author of a health and wellness book titled "Herbal Beauty" launched at We Community, Canada. She has written articles in various national newspapers and health journals to create awareness among people about their eating habits and propagate her health mantra.
She has received her formal education in Bachelor's of Alternative Medicine from Kolkata and obtained a diploma in Dietary Counselling from Institute of Health Sciences, Ireland.  From changing lifestyle and eating habits to evoking a new and positive personality in a being is the prime expertise of her forte.She has helped many overcome disorders like Diabetes, Hypertension, and High Cholesterol Levels beside helping those with health ailments such as PCOD, Thyroid, and infertility in a manner simple yet impressive. This has helped her propagate how food plays a major part in healing. Her programs are patient centred well fabricated to inculcate good eating habits for life.Simran Saini is a weight loss consultant and lifestyle related disorder. She does not just prescribe diets. She will help you make realistic lifestyle changes for better health.
Rejuvenate with Aloe Vera's magic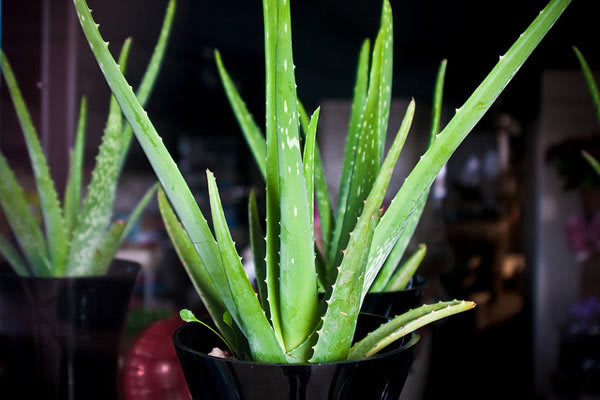 Aloe Vera needs no introduction. This incredible plant medicinal plant full of nutritional benefits has earned a permanent place in many an application from beauty creams, healthy juices, smoothies or diet supplements. It is a succulent plant and part of the lily family (Liliaceae). It has both internal and external applications thus, acting as a safe and natural healer when applied or consumed orally. Aloe Vera contains over 200 active components including vitamins, minerals, amino acids, enzymes, polysaccharide, and fatty acids. No wonder that it is beneficial in all applications.
Benefits of Aloe Vera for skin
Aloe Vera is one of the primary compounds used in the cosmetic industry. Aloe Vera soap and gel are good for the skin and nourish your skin from within, giving your skin a healthy glow. It is packed with several nutrients like glycerin, sodium palmate, sodium carbonate, sodium palm kemelate, sorbitol, etc.
Prevents early signs of aging: Wrinkles and fine lines appear as you age. Aloe Vera helps in preventing these early signs of aging. As your skin ages, it tends to get drier and loses its elasticity. This makes it more susceptible to wrinkles and fine lines. Aloe moisturizes the skin, and it also helps remove dead cells. In fact, research has proven that Aloe Vera improves the elasticity of skin and makes it smoother and suppler.  You can use it as a moisturizer to hydrate it without making it greasy.
Reduces stretch marks: With the passing of age, skin expands and contracts during pregnancy or due to rapid weight gain. The elasticity of the skin gets damaged, which results in ugly stretch marks. These marks can be healed with the regular use of Aloe Vera.
Heals acne:  Aloe Vera has antibacterial and anti-inflammatory properties because of the presence of gibberellins and auxins. This helps reduce your acne. It also contains polysaccharides that stimulate the growth of new cells. This speeds up the healing process for acne and prevents scarring.
Cures sun burnt skin: Because of its anti-inflammatory properties, it can be applied directly on the sunburnt area. It acts on the epithelial skin layer and provides a protective layer to the skin for retaining moisture. This aids in faster healing.
Heals External Wounds And Insect Bites:  Due to its medicinal properties it is great to treat wounds, bug bites or insect bites. Aloe acts to help relieve the pain of wounds and provides relieves from itching. Aloe Vera is an astringent which causes the contraction of body tissues, basically used to reduce bleeding from minor injuries.
Benefits of Aloe Vera for Health
You can detoxify the body and reduce inflammation with Aloe Vera juice.  One of the causes of inflammation is oxidative damage, which is caused due to the free radicals in your body that damage your cells. Aloe Vera is rich in antioxidants. These antioxidants bind with the free radicals and help manage the inflammation.
Aloe vera juice treats gastroesophageal reflux disease (GERD). GERD causes symptoms such as heartburn, chest pain, and trouble with swallowing, and aloe juice is an effective cure. Drink it early in the morning on an empty stomach improves digestion and cures stomach troubles. Aloe Vera has anti-inflammatory properties which soothe the stomach lining and the oesophagus. It also helps fight against pathogens that cause gastrointestinal problems, including bloating and discomfort.
Helps in treating piles. Its anti-inflammatory properties diminish inflammations inside and out and help in alleviating bowel irregularities and intestinal problems. It makes stool soft and easy to pass. Anthraquinones, one of Aloe Vera's key ingredients, help in stimulating contractions on the walls of the digestive tract.
Benefits of Aloe Vera For Hair
Aloe Vera has a chemical similar to that of keratin that rejuvenates the hair with its nutrients, giving hairs more elasticity and preventing breakage. Application of Aloe Vera powder can help promote hair growth. It can work wonders for dandruff and itchy scalp. Aloe helps in maintaining the pH balance of your hair.
As it is moisturizing in nature, it strengthens and promotes healthier hair.
Rejuvenate your entire system with Aloe Vera.