Relaxo announces new future ready brand identity for young India

Relaxo, a leading footwear brand in India has announced its new brand identity by imbibing the wave of positive transformation within its dynamic core. Taking a futuristic step towards progress, the brand's new logo reflects the trust and legacy of Relaxo along with the changing needs of the young Indian consumers.
The logo reflects optimism on how Relaxo wants to be perceived in the future. The fresh look carries the hint of existing logo as well as highlights the future-ready approach of the brand. The refreshed palette of Berry Blue and Sunny Yellow symbolizes transformation, optimism and positive energy and growth of the brand. With its new look, Relaxo is all geared up to meet the quality and choice expectations of the trendsetting young India.
Speaking on new corporate identity, Mr. Gaurav Dua, ED – Sales & Marketing, Relaxo Footwear said, "The footwear market is exploding with new global and domestic brands to meet the demands of the young and discerning Indians. Relaxo has a compelling story to inspire generations and believes in evolving with changing times, trends and ideologies of today's youth. The idea behind new brand identity is to introduce Relaxo as a future ready company in sync with changes and challenges of a new and vibrant India. 
"The new Relaxo visual identity signifies effortless movement towards progress. It represents the positive spirit of Relaxo as an enabler to progress," he added.
Relaxo brings a fine combination of comfort, style, and workmanship under its popular brands including Sparx, Bahamas, Flite and Schoolmate, which are endorsed by top Bollywood stars like Salman Khan and Akshay Kumar.
Relaxo has a strong retail presence in the country with 261 stores spread across 143 cities in 9 states, where customers can experience and choose from the wide-ranging portfolio for children, men, women and professionals. Relaxo also has a strong presence on all leading e-commerce portals including its own online shopping portal –www.shopatrelaxo.com.
Yesha Rughani from Hero Gayab Mode On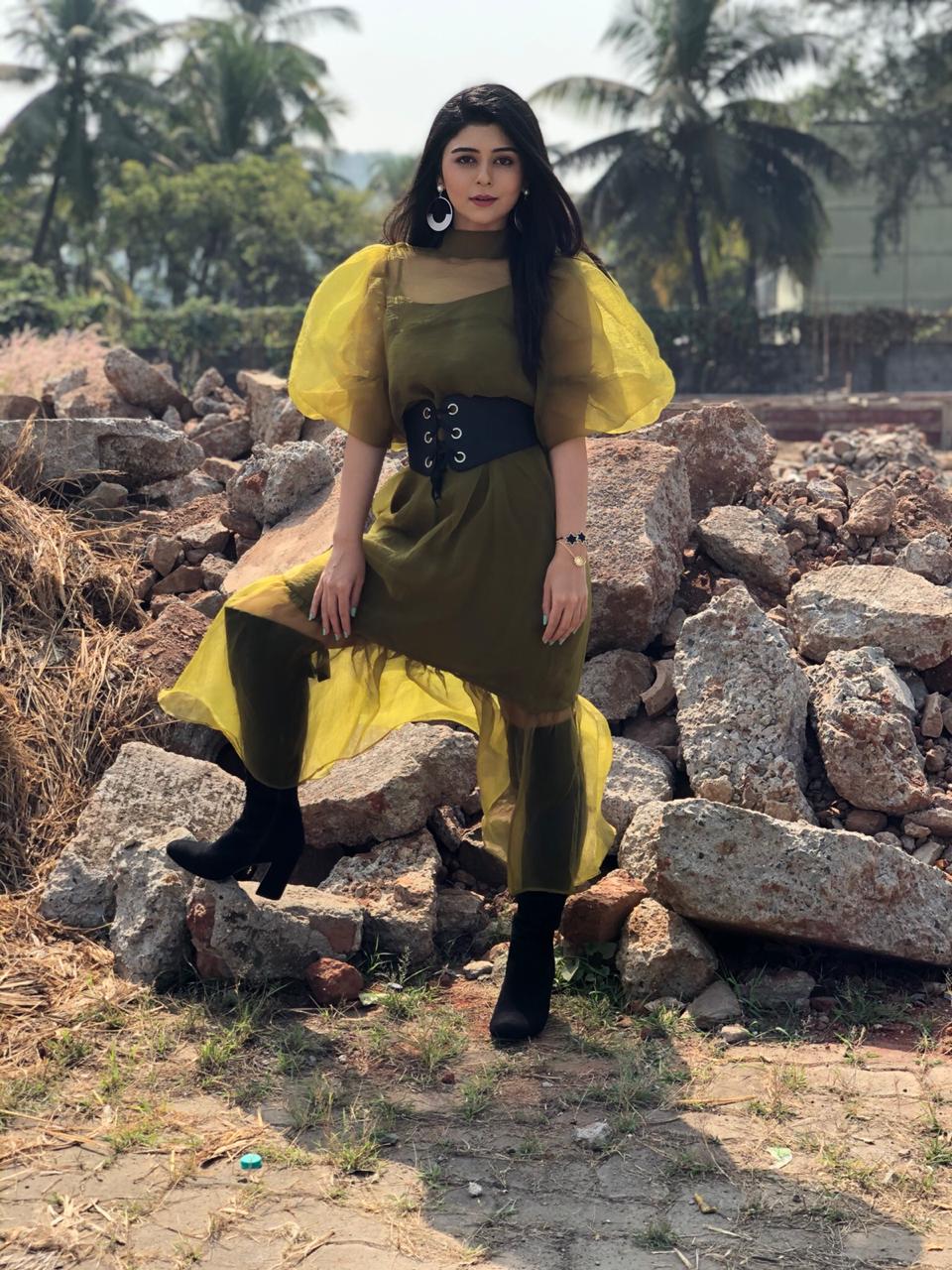 Working during a pandemic is no easy feat, but actor Yesha Rughani, who was last seen in Muskaan, says that all precautions are being taken on the sets of her brand her show Hero Gayab Mode On. Talking about it, she says, "I think new normal has become a lifestyle now. Whether I am going for work or something else, I have to follow precautions. Obviously, you are scared. But on the set, we take many precautions, medical people are there, they check us every day. The makeup and hair stylists are wearing their kits. So, I think overall it's a secure working environment. I hope everybody stays well and fit."
The actor is back on the sets after almost a year and is loving it. "We wrapped up Muskaan's shoot in December last year and this show is launching December. We have started shooting from November so I think almost a year. It just feels too good to be back and I think I have been missing being onscreen. I missed shooting and I am loving the feeling of getting on the makeup chair, the entire routine, listening to action, cut, roll each and every minute detail of shoot life. It's fabulous to be back," she says.
In fact, she's got a lot of appreciation for her look too. "I rejuvenated myself during this break. I got into this healing thing where I was on a strict detox and my skin healed, my hair, my body healed. I was in my comfort zone and used to wake up on time and follow a proper routine, even though there was a lockdown. I had ample time in the lockdown to take care of myself. I am fresh as a flower now and all set to rock again. For the new look, I am getting really good reviews because people are seeing me like this onscreen for the very first time. My first two roles were very different. So, seeing me in a totally different avatar with short hair is exciting. I have really lost weight, there is a different kind of look and feel to the role. I am getting a very good reaction and I am loving it," she says.
Meanwhile, Yesha started a balloon business too during the lockdown and plans on balancing both her acting and business venture. "Lockdown has, of course, changed our lives in many ways from being able to value things to be grateful to life, self-healing and taking care of yourself, self-discipline. I ventured into a new business. I love to be very busy so I think it wouldn't be a problem to manage both the things. I have my sister also who is taking care of this business, apart from me. I think it works for us. I also carry my laptop and everything to shoot so that if I get some time, I make some designs and send them across. I think it's going to be fun to manage both," she says.