Kendra Dandy induces her classic and creative styles to Vans women's collection
Kendra Dandy wasn't born in the '60s but that doesn't stop her from going there. The Philadelphia-born artist/pattern designer draws inspiration from the fun patterns, color palettes, music and makeup from the '60s. Her vibrant, playful designs are an affectionate nod to the era when women started owning colors and prints as part of their daily style. Now she brings her unique, smile-inducing creativity to her own Vans women's collection.
For spring 2017, Kendra and Vans present a collection of women's footwear, apparel, and accessories filled with sassy, modern objects and icons. The Authentic assortment includes three original hand drawn prints and custom colored footbeds. Sassy Side Up and I Scream are Kendra's take on the traditional polka dots and feature a sassy faced sunny side up egg and red lips eating ice cream. Mod Eye is a revamped pastel-colored version of the iconic checkerboard print. These prints can also be seen on a range of apparel and accessories including fleece, dresses, classic tees, backpacks and socks. Staying true to the Vans DIY aesthetic, Kendra's collection includes a three-piece iron on patch pack and hangtags that are also stickers.
The Vans x Kendra Dandy collection is available globally March 2017. This collection is present in all major cities in India or you can log on to www.vans.co.in.
Rasika Dugal spotted wearing Vedika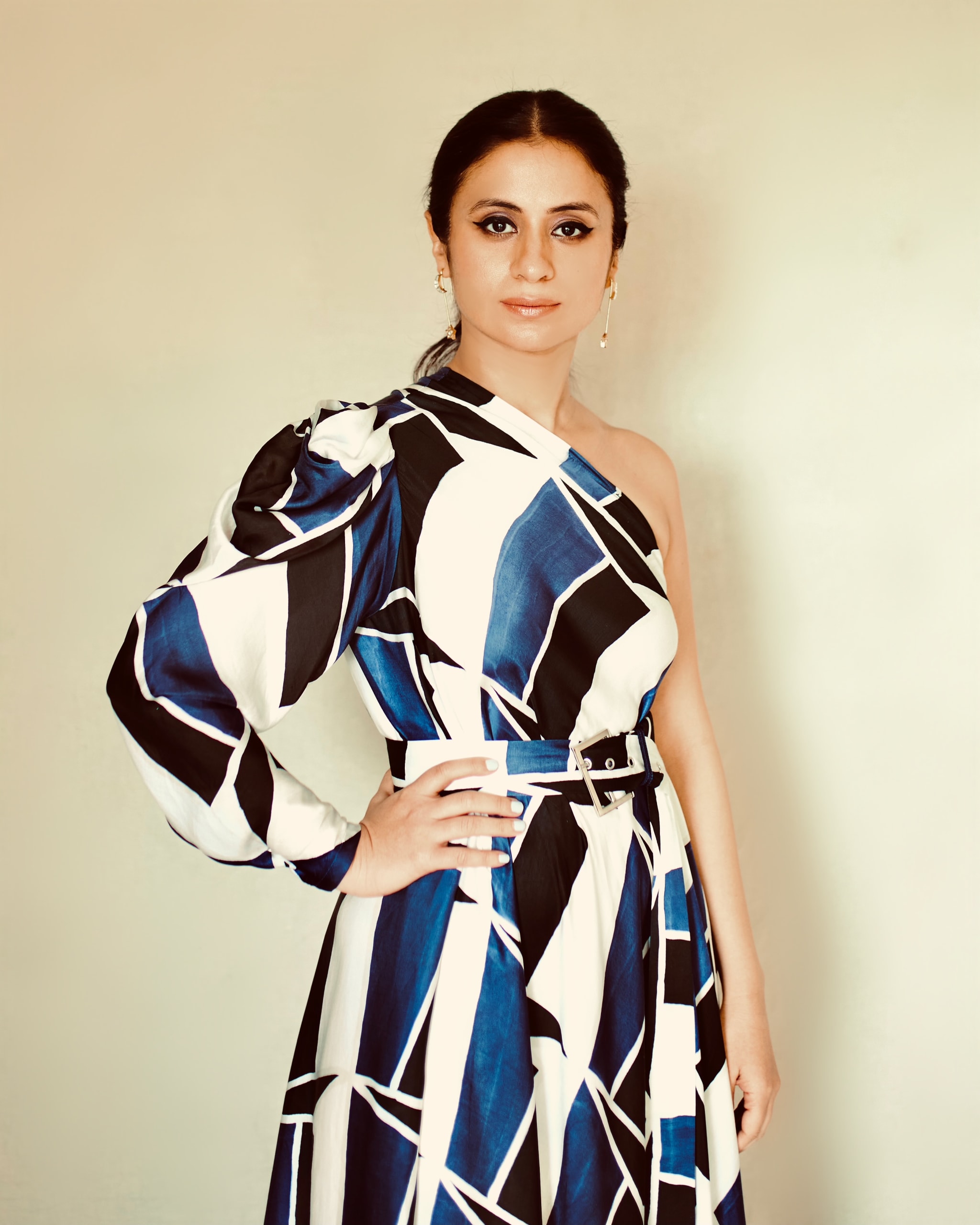 Rasika Dugal spotted wearing Vedika M's Hand brush painted one shoulder draped dress in deep blue, black & white with a belt for promotions.