'Tree of Love' by Anita Dongre – A New Collection for a Noble Cause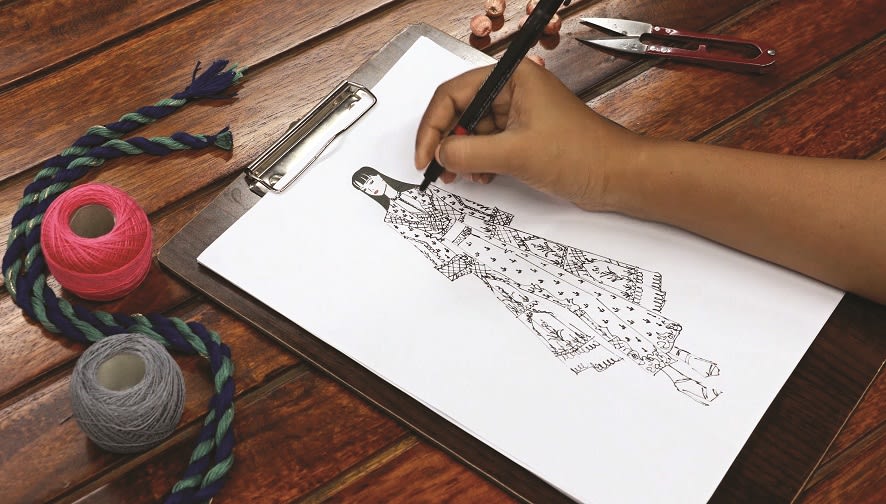 With the modesty of the earth in its soul and the signature luxury of Anita Dongre, the designer's Couture'17 collection 'Tree of Love' is a homage to the Bishnoi tribe of the Thar in Rajasthan.
The tribe believes that gratefulness isn't just felt but is expressed through everyday practices of ethical living, coexistence and spiritual reverence to nature. The guiding principles of Bishnoi state that they are responsible for the care and protection of every life form be it a sapling or a wild creature. History knows Bishnoi as the people who sacrificed their lives saving trees by standing united in the way of Maharajah Abhay Singh of Jodhpur. The Maharajah sent his men to cut down a khejri grove to obtain wood for the construction of his new palace but the Bishnois formed a human fort around the grove.
The key motif of the collection finds its inspirational roots in the 'khejri' – a super species of trees that withstand the harshest climate conditions and flourishes to remain evergreen. It is symbolic to the immortal 'tree of life' that gives back to the land where it stands, maintaining its biodiversity and keeping the cycle of life running.
Continuing the sentiment of 'giving back', Anita Dongre pledges to plant a new tree each time that a piece from this collection is sold. The feminine collection on rich silks with tulle and organza as under layers, creates the most stunning couture for a modern-day bride. The colour palette comprises of deep hues like maroon, ink blue and emerald green that are balanced out with flesh, champagne and crème gold.
This new collection by Anita Dongre,'AW'17 collection Tree of Love, will be showcased at India Couture Week on Saturday 29th July, 8 pm at Taj Palace, Delhi.
Rasika Dugal spotted wearing Vedika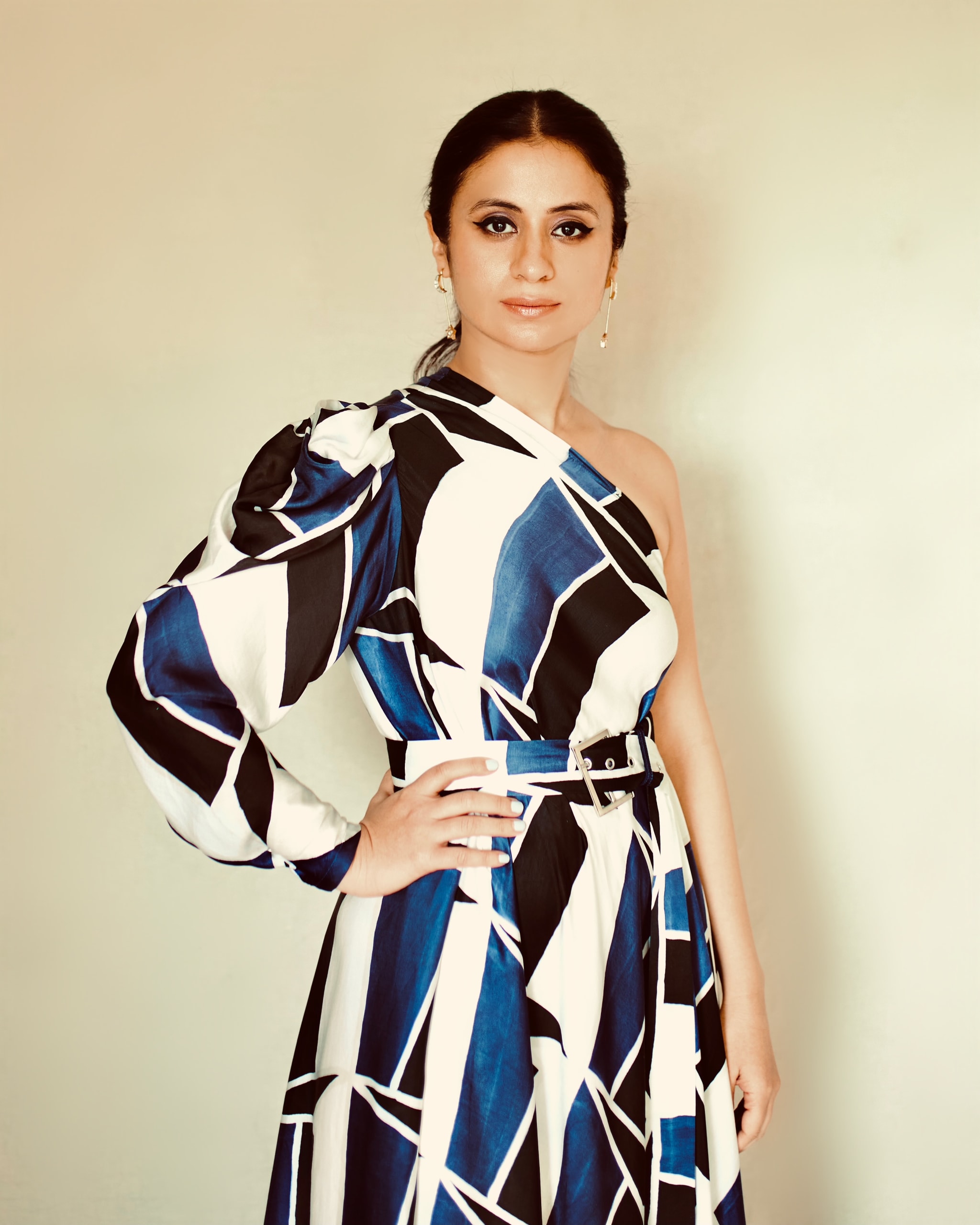 Rasika Dugal spotted wearing Vedika M's Hand brush painted one shoulder draped dress in deep blue, black & white with a belt for promotions.