Get set for the coolest trend of the season- Bomber's Jacket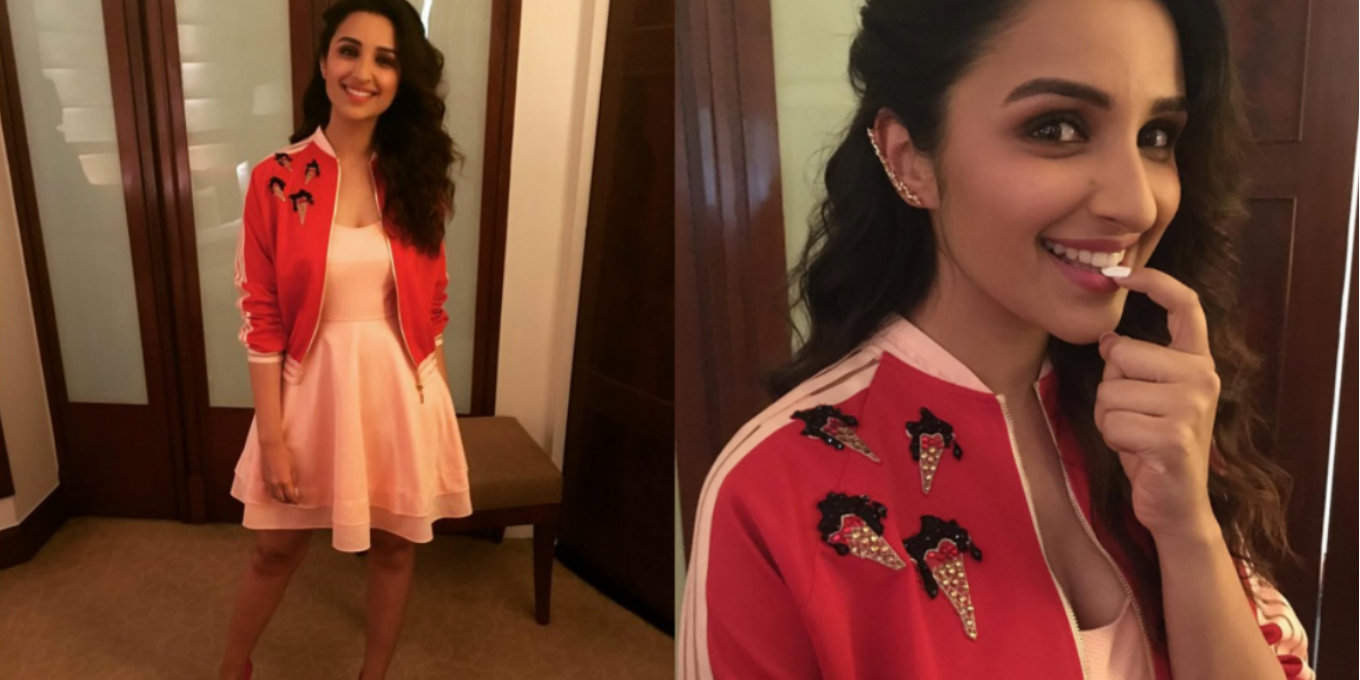 Winter is the perfect time when you can scrutinize with maximum clothes upon and still look modish. This winter update your wardrobe with coolest fashion trend of Bomber's jacket. There is something very special about this jacket that we can't quite put our fingers on. The bombers have recently taken over the fashion world and there are already a lot of twists and turns.
 They are available in different lengths, embroidery, prints, casuals, personalized, accessorized and what not. During fall we look out for something that is not too heavy and too light to carry therefore, Bomber is here to the rescue. This jacket is not something that can make you look bundled up but you can carry it over layers to feel cozy within.
Initially, bombers were menswear jackets that have sporty vibe but thanks to the trendsetters and designer who got them available for new woman too. The best thing about the jacket is that it can be worn with virtually everything- be it a dress, off duty wardrobe or just put on simple tee, leggings and white kickers to finish the thing off. During colder days you can use your bomber as a part of layering strategy and look fashionable all day long. On the lighter days, carry bomber with distressed denim and a crop top, additionally add a baseball cap for more edginess. Irrespective of your height and body type, this trend will suit anybody and everybody. Majority of the Bollywood celebrities were trend arrested with bombers on. Each on has their own way of styling and carrying the jacket.
Embroidery bombers
Embroidery bombers jackets are silky, colorful and embroidered all over. If there is something that contrasts the sporty sillhouttes and ornate embroidery then this type is the perfect to have this season. Ileana Dcruz wore a mélange bombers jacket with floral embroidery on it. She wisely paired it with basic white top tucked in navy pants and pumps on foot. This beautiful jacket that she wore is basically begging us to wear them and we definitely oblige. Alia Bhatt too tried her hands onto this gorgeous jacket but allegedly it was more colorful and playful. She completed her look with a simple blue tee paired with flared cropped denim.
Patched bombers
Kangana Ranaut is queen of sass and we all know it. She merged two big trends and formed all new stuff for us to have in our wardrobe immediately. She carried a patched bombers jacket. We love how she cleverly paired the black bombers with a superman tee and black denim. Her round reflectors are narrating the sass story altogether.
Off duty bombers
This look is inspirational! We all have a day when we feel like giving up the denims and leggings and look out for sweatpants and pajamas. Kriti Sanon dolled up like a regular girl and set some serious off duty trends. She wore a galaxy printed bomber and paired with her cool track pants and a white ganji and black pumps.
Sheer bombers
Enough of the pants and denims, it's time for some dresses. Prachi Desai is looking perfect in in-vogue look. She paired her serenity dress with a sheer sky blue bomber jacket. This jacket has a little pearl sewed in and also red roses print on it. Nothing can make her look cuter than this one. Her white pumps are nailing the overall balance.
Sequenced bombers
Bombers are generally seen as a casual clothing jacket but can you make it party pefect? Well, take a note from Esha Gupta. She slayed her party in this very amazing sequenced bomber jacket paired with a black crop top, high waist leggings and dark lips on; 'Ten on ten' for this look.
Personalized bombers
You can style, you can show off and you can feel comfortable in them but can you personalize in your own way? Well, Jacqueline just did it. During promoting her film Dhishoom on 'The Kapil Sharma Show' she got her bombers personalized right for the film. She paired with black tank top and blue denim with a long accessory on.