Flared jeans trend is back!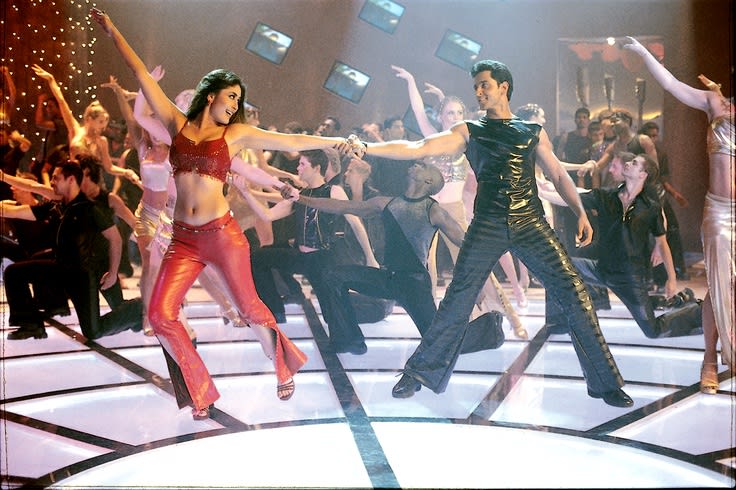 Remember the 90's trend of bell bottom jeans? Can you recall Kareena Kapoor in all her mellenium movies especially 'Kabhi Khushi Kabhi Gham'? Kareena's iconic character 'Poo' gave us major fashion goals back in millennium and 2017 is a throwback to those trends. One of those is 'Flared jeans'. If you spent your years struggling in skinny jeans then need not worry there is a savior trend- the flare. You need not worry! Skinny jeans aren't going anywhere but it's the time to give your denim status quo with latest denim trends crashing the high fashion world. Skinny jeans are body coons and become uncomfortable for people who have body structure other than lean whereas flared jeans are magic.
It's a myth that flared jeans are made for some body types only and most of the women consider that flares are not their types or don't make them look flattering. Well, the truth is flared jeans are nowhere near to this myth, they make you look slimmer for a reason and if you are from the short height people then flared jeans can help you to make you look slimmer and taller. Flared denim has been upgraded both literally and symbolically. Now they are more flared and cropped. They are available in almost all hues and you can also have them in trousers as well. For the formal dressing, you can opt for flared jeans or flared bottoms without a doubt. Bollywood celebrities too are rocking the flare trend like a boss. Catch up the leading ladies showing off their long legs in them. Recently, our leggy lass Deepika Padukone make a remarkable statement in bell bottoms. Deepika's fashion always hit the headline whether it is formal attires or chic outfits; she knows how to impress trend watchers. She wore a formal suit with plunging neck and heavy bell bottoms. She managed to show off her long legs in them and spread her charisma quite well.
Not only Kareena and Deepika, other Bollywood beauties like Alia Bhatt, Athiya Shetty and Malaika Arora have their own sartorial picks on bell bottoms. Athiya Shetty managed to shine out bright in anything she adorns. At a recent outing, she chose a white front slit jacket paired with white bell bottoms. Her curly hairdo added more to her magnificent appeal. Her formal avatar had the edginess we all desire. Talking about Shilpa Shetty, her bold fashion statement can give models a run for money any day. She wore high waist bell bottom denim teamed with printed top. For a finishing touch her wavy hair locks did a job well.