"Luxury for Your Restrooms"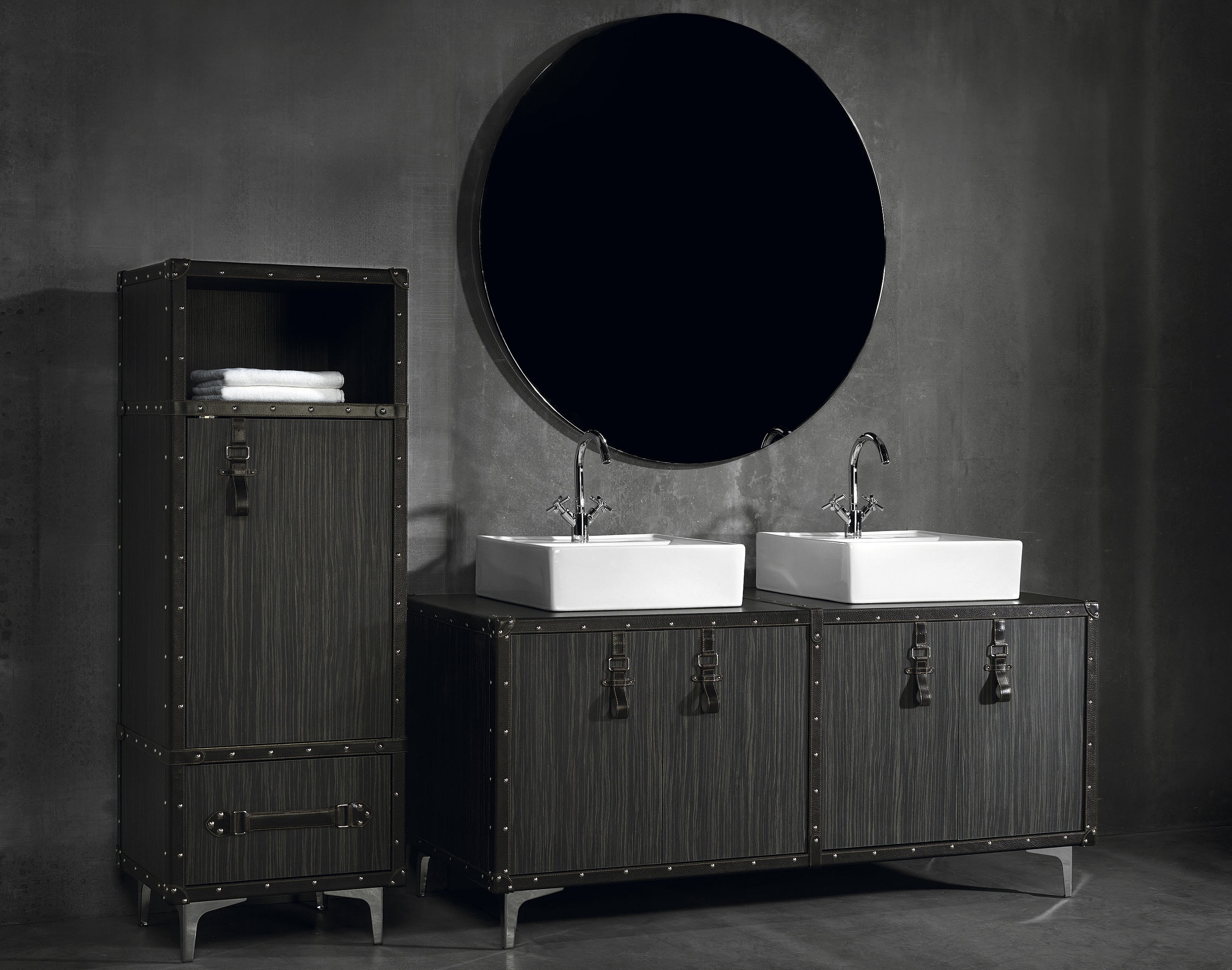 Since Bathrooms are considered as the most private place which is used for everyone and every day and this is the prominent reason its importance is much greater than we give it credit for. Knowing its value somehow we avoid its importance and its decoration. Therefore, whenever we have a thought to make our homes luxurious and inspiring one, bathrooms should be on the top of our list.
When we start looking into renovating or designing a bathroom first thing that we recognize a luxurious bathroom when we see it. Now the question is how we can make it luxurious and off course appealing?
Decorated with expensive materials, styling accents, good lighting and a great ambience plays a key role to make the bathrooms luxurious. The designs and elements that you can see here come to use from Interior Designer NomitaKohli MD, of Wisma Atria Furniture from her luggage bath collection which is the perfect example of the essence of ultimate luxury. It would turn up the (figurative) noses at conventional washroom design, opting instead for clean modern lines, luxurious leather accents and rich wood grains.
It is designed in such a way that it will easily fit into your specific home. These luggage pieces call to mind the steamer trunks of years gone by – or perhaps the ever-present cases that follow brands from one venue to the next. The effect of putting these pieces into a washroom is a startling one. You can pair them with fluffy linens and you've got one of the most visually arresting juxtapositions you are ever likely to see in a bathroom". There is no denying that the gorgeous bathrooms elements make your bathroom ambience appealing and are poised to remind you of your entire world travels every time you see them.
A Fizzy surprise in Bangalore's Orion Mall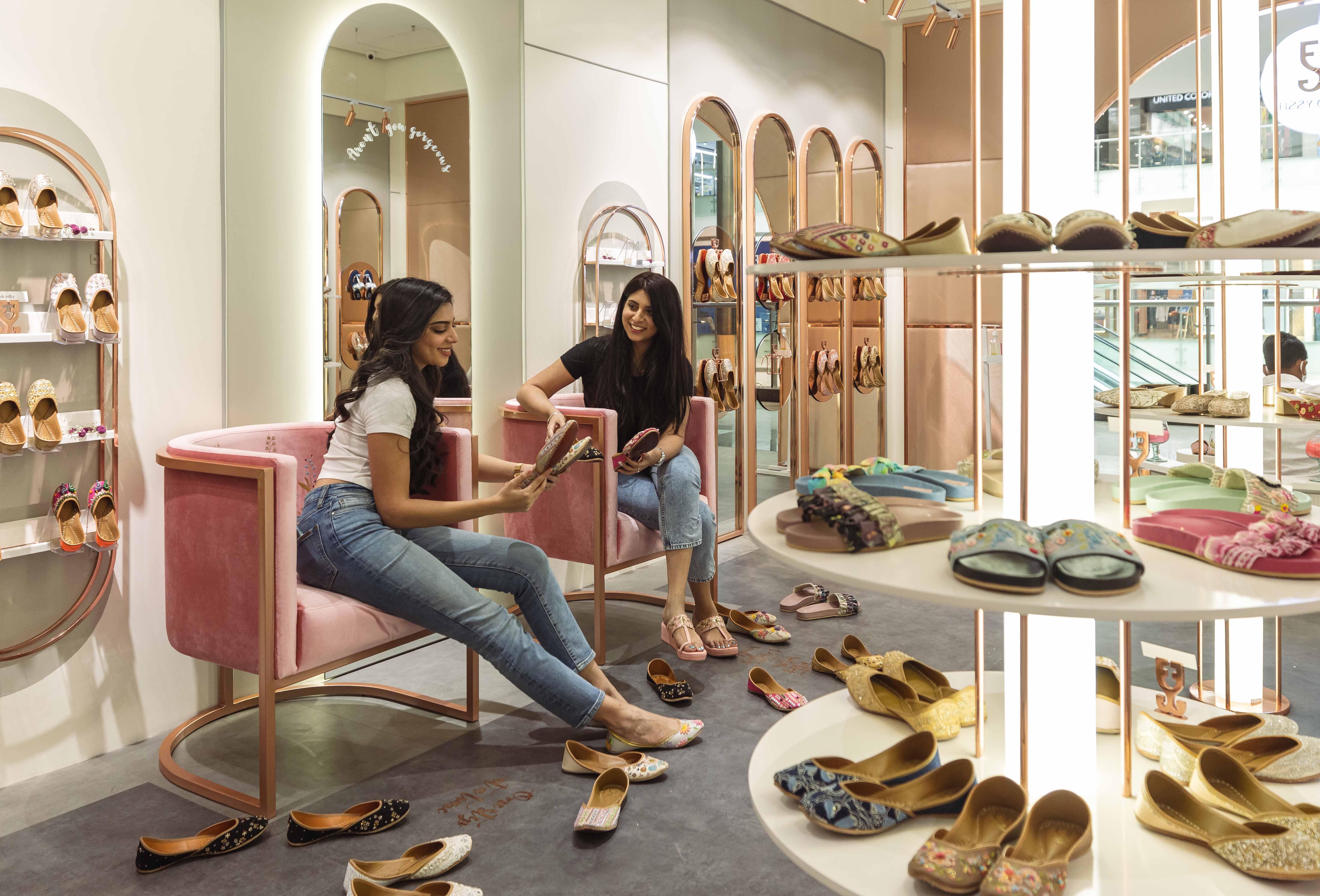 Online footwear favourite, Fizzy Goblet launches its third retail store in Bangalore's Orion Brigade Gateway Mall after its first two in as many as two years in Mumbai and Delhi.
Says Laksheeta Govil, the founder, "We have done a lot of pop-up stores in Bangalore to a great response. I have personally always enjoyed my time here- everything from the city's vibe to its weather is a dream. Opening our store here was a long-held plan and it's exciting to finally be opening our doors."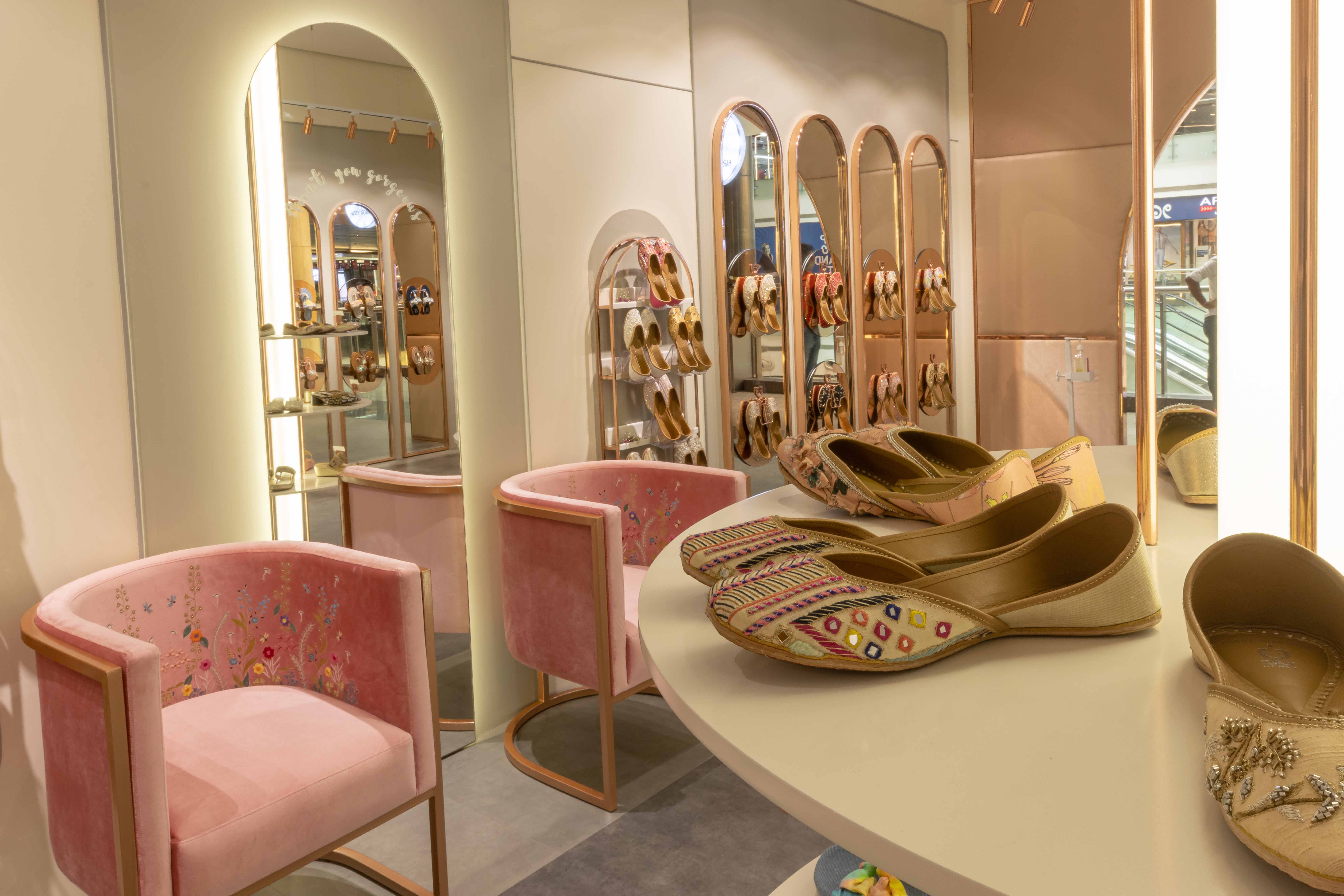 The store was designed by Office of Cognitive Design, a Bangalore based design firm whose brief was to celebrate India's artisans and Fizzy Goblet's artisan community. The brand's signature Rose Gold elements and facade are paired with an artisan corner.
A first for Fizzy Goblet, the artisan corner spotlights the master craftspeople who embroider and build these one-of-a-kind pieces. A master karigar will embroider pieces live allowing shoppers a chance to customize their pieces while observing one part of the 60 hour process that goes into making each shoe by hand.
The first 500 in-store shoppers get a special Fizzy Goblet treat! Anyone walking into the store will get a free mask and a pair of sliders free with their purchase.
Head over to the Orion Mall in Bangalore from the 15th of December to choose from Fizzy Goblet range of classic and contemporary juttis, Fizzy heels, Fizzy Kolhas, potlis and the closest envy worth collabs with Rahul Mishra, Payal Singhal, Tribe By Amrapali.