Luxury clocks for your walls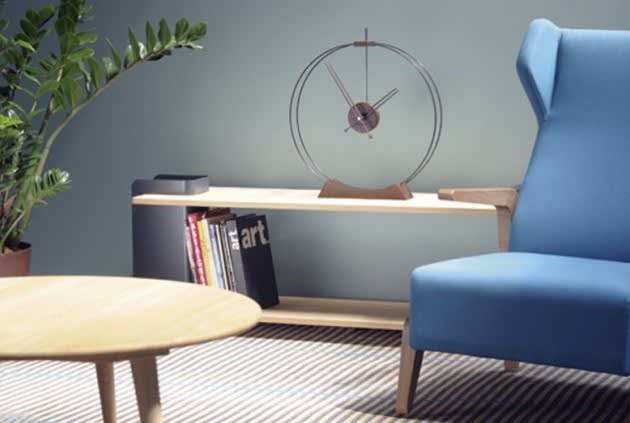 In our everyday homes, the most functional and utilitarian items can also create a beautiful ambience. Indoor clocks can cease to be a mere accessory and becomes the protagonist, decorating the walls of homes, offices and receptions. They can set the tone and become the focal points of rooms.
Add a focal point to your wall with a gorgeous wall clock.Wall clocks are part of a living room's design and must coordinate with other décor items to create an overall impression. A style statement with creativity, design and technology mark the products of Nomon – The leading Spanish company of Indoor clocks where the clock ceases to be just a clock. You can buy these at IDUS super luxurious store.The result is original clocks of avant-garde design and high quality, produced in a handmade fashion using innovative techniques. The images used here are from the Nomon.
Nomon clock creates advent-garde pieces, contemporary and visually stunning; through artisan processes that turn the timepiece into the modern design piece with timeless elegance. The designer at Nomon is José María Reina, whose designs are innovative and transcendental both in form and choice of materials. His talent puts the aesthetic value of the clock to the forefront, instilling beauty into an otherwise everyday thing.
Any clock can tell the time, but only a few can make a style statement. The right clock can pep up a dull room or transform the space completely. The geometrical reduction of a common clock and shines with its clean lines and modern design, without losing itself in too many details. Available in white and black color the collection is designed with chrome steel and brass polished, fibreglass rings, mechanism: UTS German and walnut or wenge wood- makes it an eye-catching option that enriches and enhances. A stunning finish suits any theme or the color of the wall.
Browse our entire selection or call our experts for ideas and advice today. We're available 7 days a week, so shopping for a timely new accent is a no brainer!