Healthy family community run by Run sync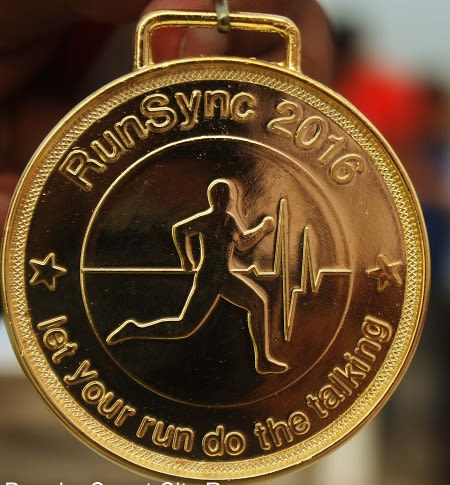 Each individual has a unique talent and passion in life. Some want to be artists, while others want to be designers, engineers or so, but a very few people like Ratna Negi opt to choose something that could be beneficial and fruitful for the society at large.
Ratna, who herself is a hardcore runner has launched a startup, RunSync wherein she wishes to promote health and fitness and enlighten the spirit of running among the Male, Female, Kids and even the Senior citizens too. She firmly believes that in order to be healthy, the Mind, the Body and the Heart should all work together in synchronization and the fastest way to do that is to run and hence the name of her start-up RunSync conceived.
RunSync, on 23rd July, 2016 organized Healthy Family – Dwarka Smart City Run at Dwarka where eighty two participants in the age group of 5 years- 65 years were made to run from 2.5 km to 5kms. The event witnessed a lot many girls participating for the 5 km category. The event turned out to be a great success.
"We Train!! We Run!! We Finish!! says Ratna, with a special emphasis on the word "Finish" which means "not giving up at any cost". RunSync provides a platform to all members of the family & friends to come and get connected and share the quality time while promoting spirit of running and acquiring healthy lifestyle.
According to Ratna, this event was not about competing and declaring winners, but it was definitely about finishing. We need to stop unhealthy lifestyle which is the root cause of diseases among people. This run was all about letting the families, neighbors and friends get refresh and rejoice in the healthiest possible way.
Ratna is a proud wife and a mother who desires to change her individual passion of running into "Community Running" and to encourage everyone for healthy lifestyle. Further, she has future plans to encourage people to run and start treating their bodies like a temple