Healthy family community run by Run sync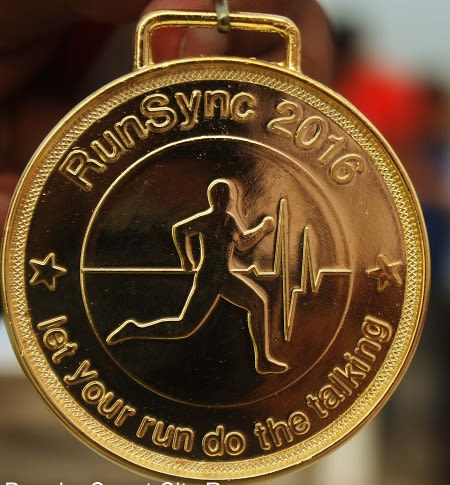 Each individual has a unique talent and passion in life. Some want to be artists, while others want to be designers, engineers or so, but a very few people like Ratna Negi opt to choose something that could be beneficial and fruitful for the society at large.
Ratna, who herself is a hardcore runner has launched a startup, RunSync wherein she wishes to promote health and fitness and enlighten the spirit of running among the Male, Female, Kids and even the Senior citizens too. She firmly believes that in order to be healthy, the Mind, the Body and the Heart should all work together in synchronization and the fastest way to do that is to run and hence the name of her start-up RunSync conceived.
RunSync, on 23rd July, 2016 organized Healthy Family – Dwarka Smart City Run at Dwarka where eighty two participants in the age group of 5 years- 65 years were made to run from 2.5 km to 5kms. The event witnessed a lot many girls participating for the 5 km category. The event turned out to be a great success.
"We Train!! We Run!! We Finish!! says Ratna, with a special emphasis on the word "Finish" which means "not giving up at any cost". RunSync provides a platform to all members of the family & friends to come and get connected and share the quality time while promoting spirit of running and acquiring healthy lifestyle.
According to Ratna, this event was not about competing and declaring winners, but it was definitely about finishing. We need to stop unhealthy lifestyle which is the root cause of diseases among people. This run was all about letting the families, neighbors and friends get refresh and rejoice in the healthiest possible way.
Ratna is a proud wife and a mother who desires to change her individual passion of running into "Community Running" and to encourage everyone for healthy lifestyle. Further, she has future plans to encourage people to run and start treating their bodies like a temple
International Power: Asphandiar Wadiwalla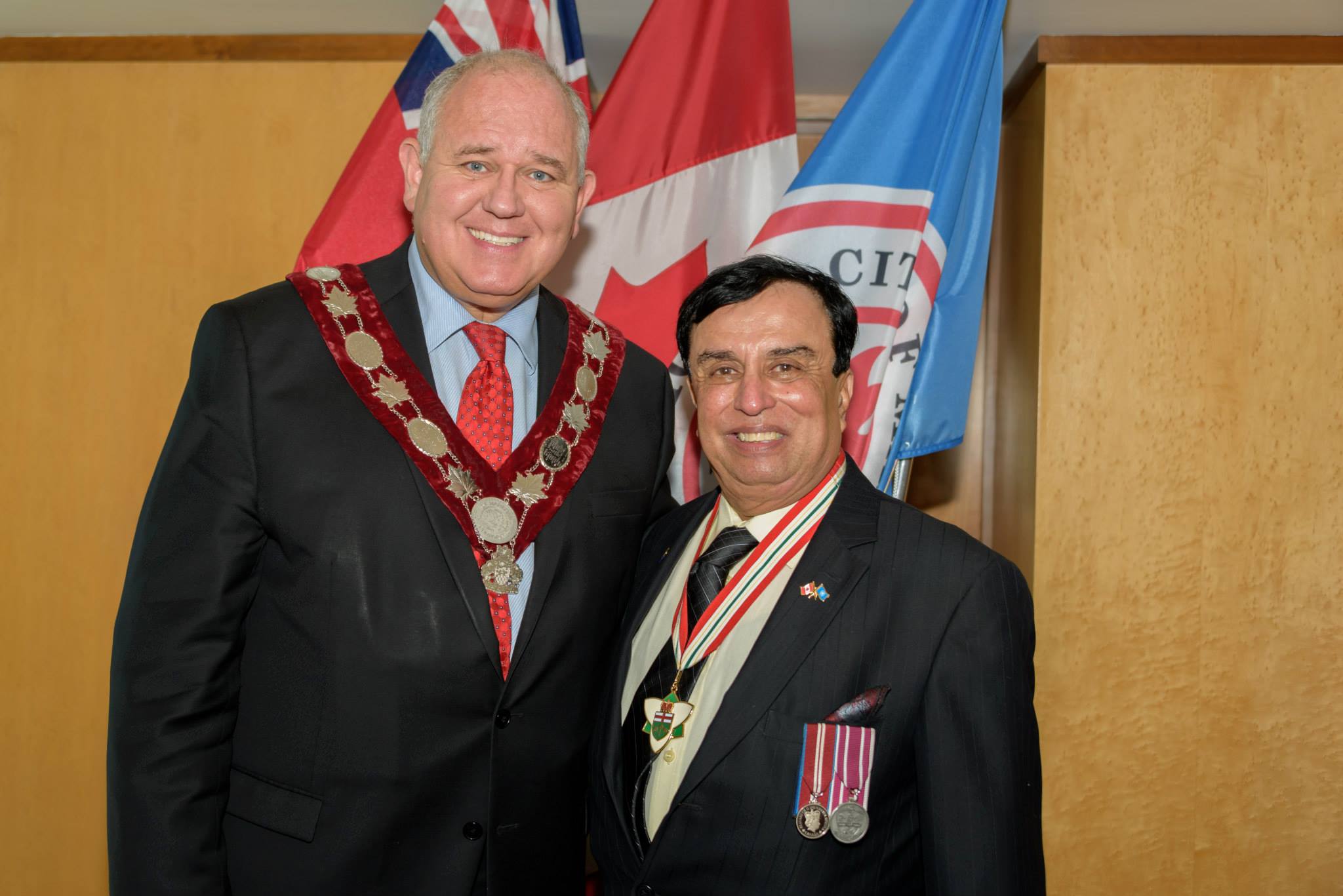 Whether it would be India or other countries all over the world, there are many hidden names who work for the welfare of the society and Buzzsouk caught up one of the faces from Canada who recognized for his work and dedication in his field for last 16 years.
Asphandiar Wadiwalla a well known Persian Zoroastrian Community, political & human rights activist has turned the tide in his profession by converting his passion for the empowerment of young ladies around the world by giving the Commonwealth International Empowerment Pageant platform. He also represents Miss UN International Pageant as Executive Director and honored by the Queen Elizabeth II Diamond Jubilee Medal and many prominent awards by Canadian Federation Government for his contribution to the society.
 With an objective to empower the youth ladies and men to build confidence and represent their countries of origin and do community charity for the welfare of the world, Asphandiar Wadiwalla, the National Group Director of Canada has taken the initiative to participate from Canada and  Allied countries at Commonwealth International Empowerment Pageant in the week of November 23rd to November 29 2016 in London. The funds generated from these events are used for  the welfare of the world who are underprivileged and need help in terms of education & awareness. Mostly Canadian & Allied countries winners/ delegates work on these projects concerning children, women, and seniors all across the world.
Commonwealth consists of 53 Nations as its members, who were in their past ruled by British, and most of them are now democratically independent but are linked to Commonwealth as a common International Platform for mutual coordination to make the world a better planet to live. The objective is to maintain Peace, Prosperity, and happiness in all countries of the world in the future same like what United Nation is doing for our part of the World! Says- Asphandiar Wadiwalla.
DogMa : Sulakshmi Dasgupta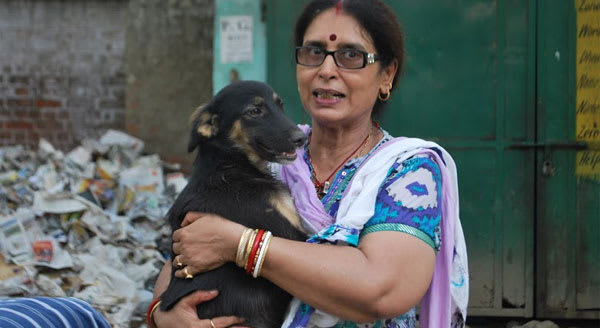 In India, where more than 20,000 dogs die because of rabies every year and the condition of the stray dog is pathetic, meet Sulakshmi Dasgupta popularly known as DogMa because of her undying passion and love for the street dogs.
Sulakshmi Dasgupta is one of the rarest mother's residing in New Delhi who has been personally feeding over 500 stray dogs for over 15 years. Popularly known as DogMa, she has given names to every single stray dog. Sulakshmi sets an example for being a woman, who can be aptly described as the true epitome of social service.
Right from early morning, she starts to cook over 250 Kgs of rice, boiled vegetables and meat. After 4 -5 hours of meal preparation, she along with her 6 volunteers, drive all across the major localities of south Delhi like Chittaranjan Park, Kalkaji, G.K-I , G.K-II, Govindpuri and Okhla to personally feed these 500 strays 365 days a year. There can't be a day in the whole year that the dogs can go hungry. Be it a bandh or a public holiday, the dogs have to get their share of meals.
Giving food to the street dogs is not the only responsibility she has taken upon herself, she also keeps a check on the sick dogs and the weak dogs regularly to ensure that they get their share of meals and medicines. Sulakshmi takes care of the vaccination and neutering with the help and guidance from certified veterinarians. Then there are approx 50 accident cases – which are to be reported, taken to the veterinarians, and fostered till they are healthy enough to live an independent life. Dogs are provided with veterinary services like X-rays and operations. Besides this, she tries to find homes for the newborn.
Sulakshmi Dasgupta has support from her husband Pinaki Dasgupta for feeding stray dogs and taking care of them. She has started a Feed Strays Program, registered under the name of The Swargsaathi Charitable Trust, wherein she wishes to build a sustainable model to structure sheltered home providing all the veterinary help required for the dogs. She has also launched her program on a newly launched crowdfunding platform www.desiredwings.com/feedstrays to share her story among the people and raise funds. This is a must if her mission has to be further sustained in the longer run.
If you wish to help for this noble cause and let Sulakshmi keep going to reach out to the strays then support her by contributions or donating for her trust. You can personally meet or contact Sulakshmi at the below-mentioned details.
Sulakshmi Dasgupta
[email protected],
Or contact her at +91-9910576883