Fizzy Goblet presents Summer Struck for SS'17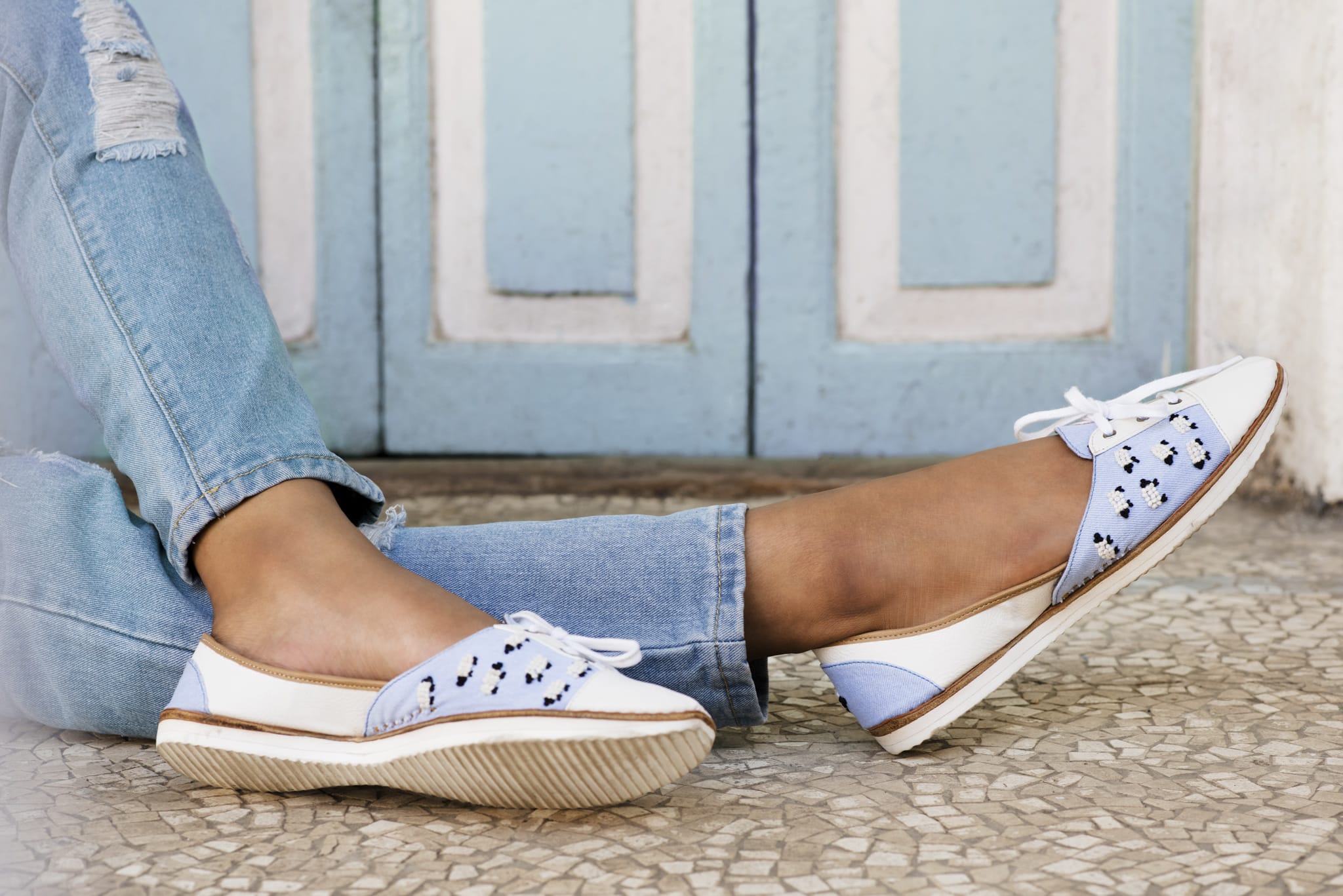 Molding the sneaker elements of laces and rubber soles into their signature jutti style, Fizzy Goblet presents the 'Summer Struck' collection. Inspired by the Punjabi-style jutti, Fizzy Goblet offers a modern-day selection of shoes to go with Indian and contemporary looks.
In every bygone era, there's a 'new-age woman' who sets a trend to make waves. Her big bold move pushes her style in vogue and goes down in fashion history. Fizzy Goblet recalls the summer trends of the 1950's when women flaunted large polka dots on tiny bathing suits or chucked their toe-crunching stilettos for saddle shoes! It was the carefree 50's that saw women stepping out in sneakers.
Inspired by the unabashed styles from over half a century ago, Fizzy Goblet does a fresh take on the classic keds (as they were called then) with its Indie twist! And thus, the sneaker-jutti is born.
Polka dots on vintage green and black, metallic hints on the toes of the sun-kissed sneakers complete this collection. The flat leather sole is replaced by a funky white rubber sole to add to the sneaker element. Together the collection sums up the perfect mood to welcome the warm days!
It is one of the most favored celebrity jutti brands with style icons like Sonam Kapoor, Alia Bhatt, Kareena Kapoor Khan, Anushka Sharma, Parineeti Chopra, Sonakshi Sinha, Jacqueline Fernandez and many more have been seen wearing it.
Rasika Dugal spotted wearing Vedika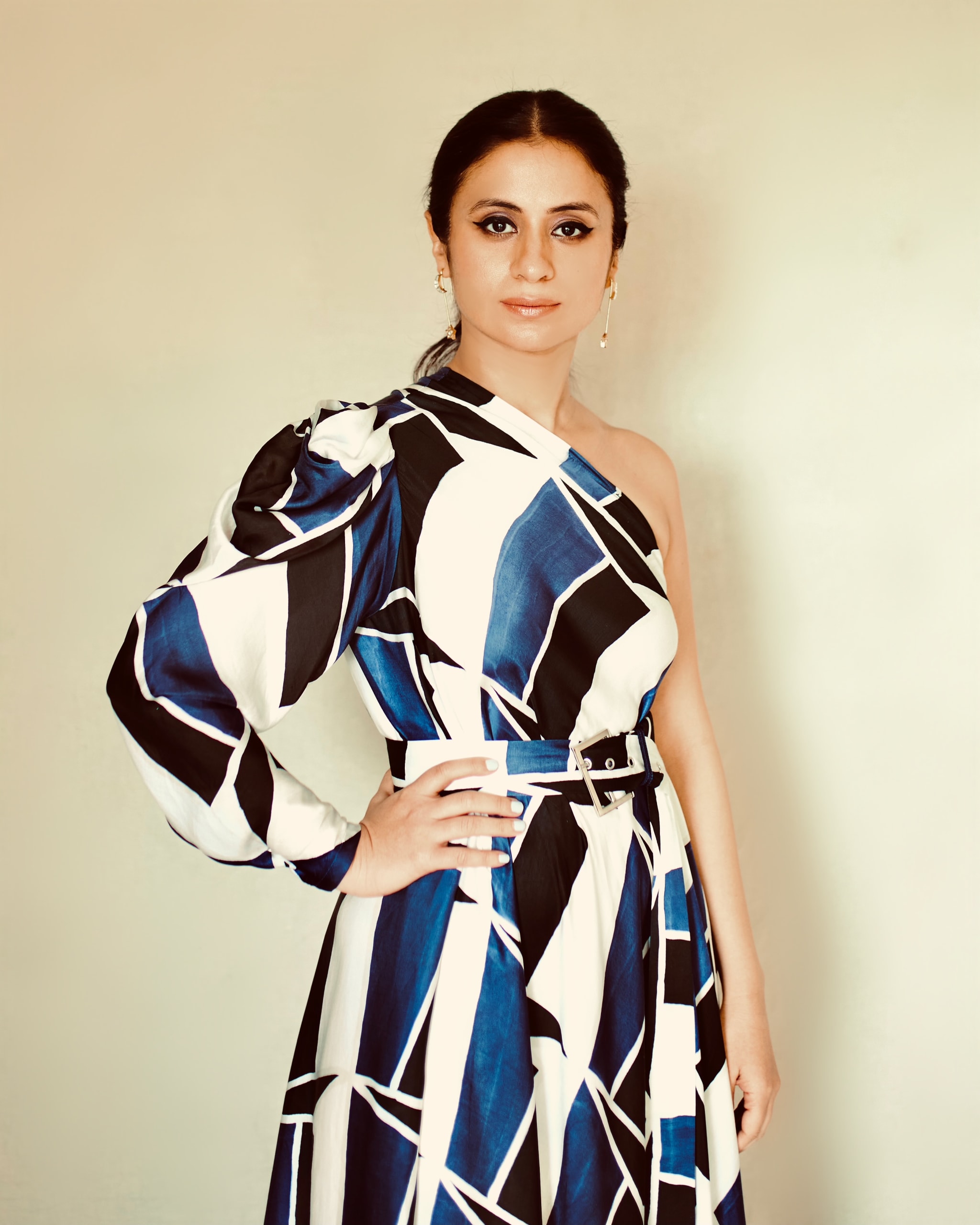 Rasika Dugal spotted wearing Vedika M's Hand brush painted one shoulder draped dress in deep blue, black & white with a belt for promotions.