Fish-Up your Wardrobe with these Fishnet Stockings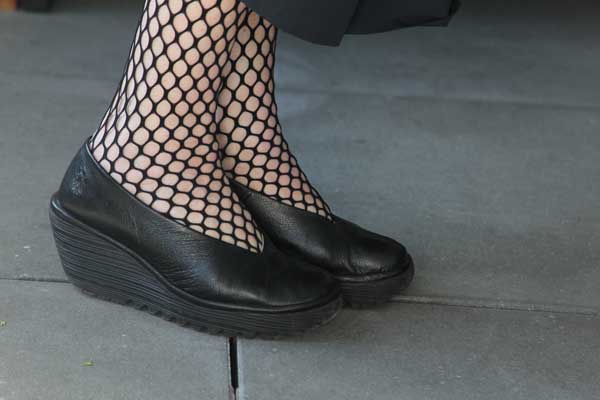 Stockings have always been a savior for us, sometimes as a way to hide our unshaved legs or to add that shape or at times to hide the skin, but did you know you could do so much more with these fishnet stockings?
Yes, and we are talking about the trendiest and the coolest ways to wear these pair of stockings. Take notes as you would really be amazed, as for how cool and sexy these stockings could make you look.
Wear them under your distressed denim
Give your old distressed denim an all new look by layering them with fishnet stockings. Just wear fishnet stockings under your distressed denim and there you go your denim have a fresh look.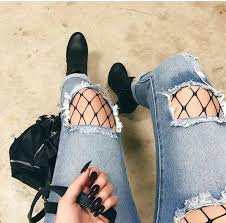 With a crop top & denim highlighting the waistband of the stockings
Wear it under your denim and team it up with a crop top in order to highlight the waistband of the stockings.
Under a slit dress
Slit dresses are head turners themselves and pairing them up with fishnet stockings adds that extra wow factor to your look.

Fishnet with leather
Teaming up fishnet stockings with a leather jacket or leather skirt or even under tattered leather pants is a deadly combination.
Under an oversized sweater or sweatshirt
Oversized sweaters and sweatshirts are the comfiest of all. Just pairing them up with a pair of fishnet stockings make you more cozy and stylish at the same time.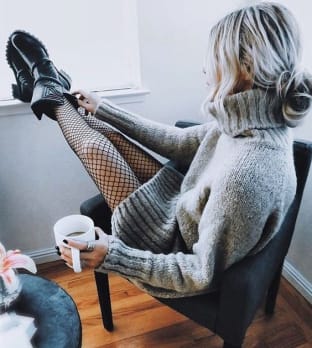 With ankle length or cropped denim
Showing it off as socks beneath your cropped or ankle length denim is another way to wear these fishnet stockings. They give an all new look to your footwear.
Rasika Dugal spotted wearing Vedika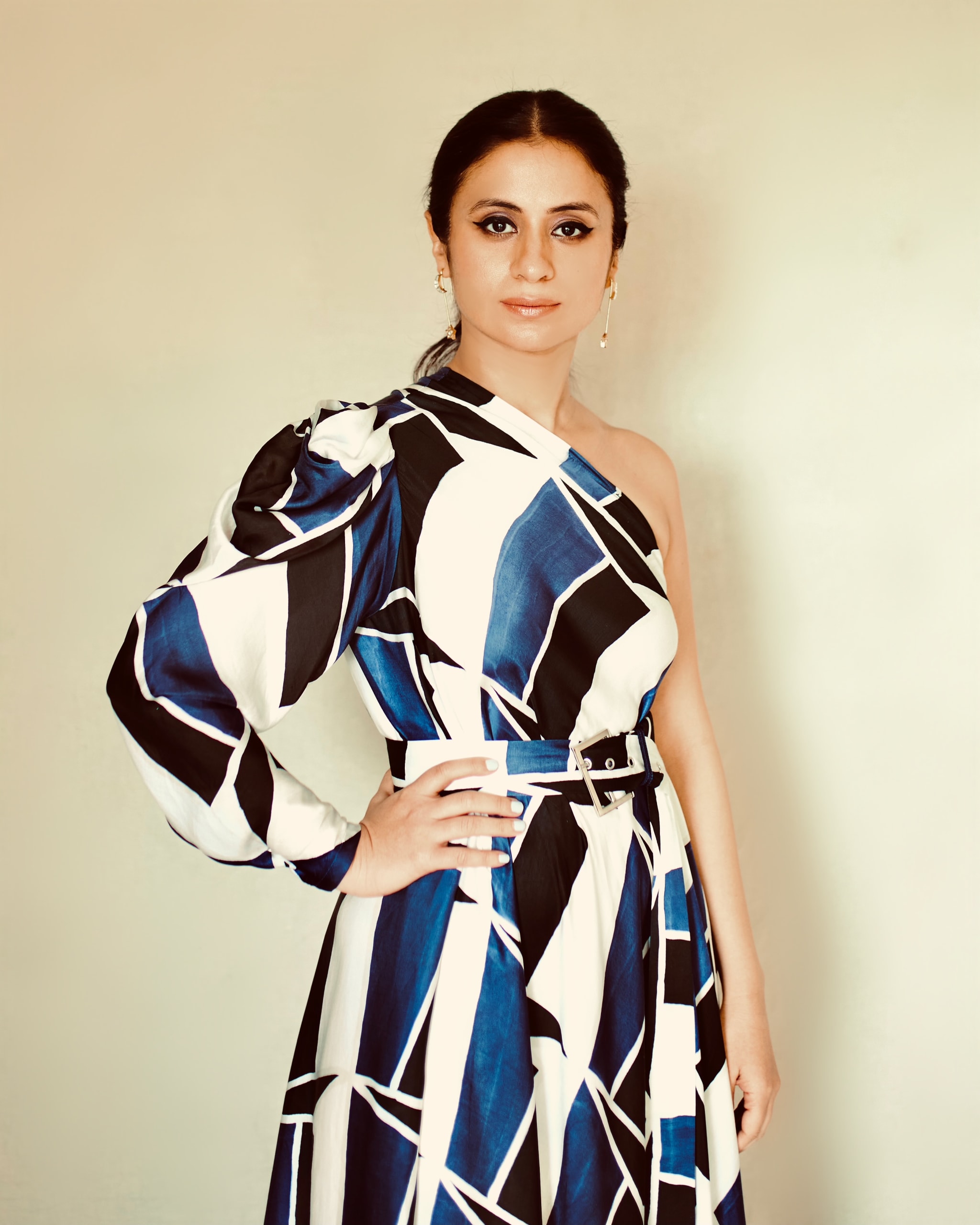 Rasika Dugal spotted wearing Vedika M's Hand brush painted one shoulder draped dress in deep blue, black & white with a belt for promotions.