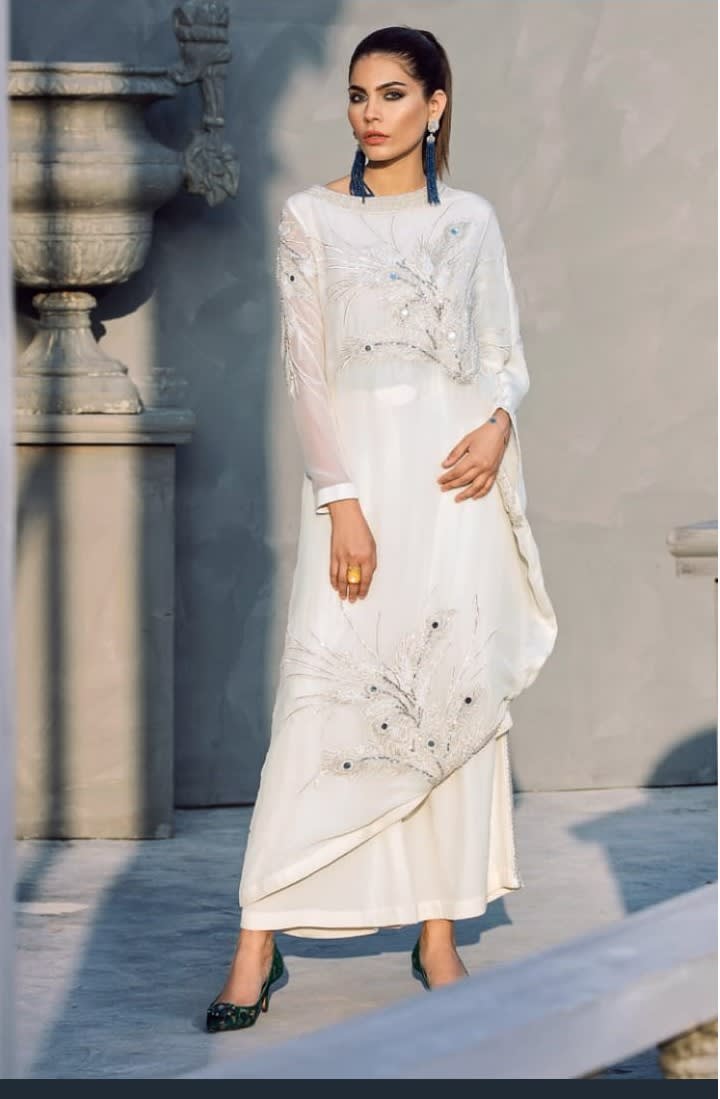 Vesimi one of the Largest Online Shopping Site with Best Designer's from India, Pakistan & Dubai offers access to the latest trends in clothes, accessories, home & lifestyle.
One such example is renowned luxury, couture and prêt label, Élan. The Brand is Known for its luxurious evening and bridal wear & for its exquisite aesthetic, versatile silhouettes and impeccable detailing.
Rasika Dugal spotted wearing Vedika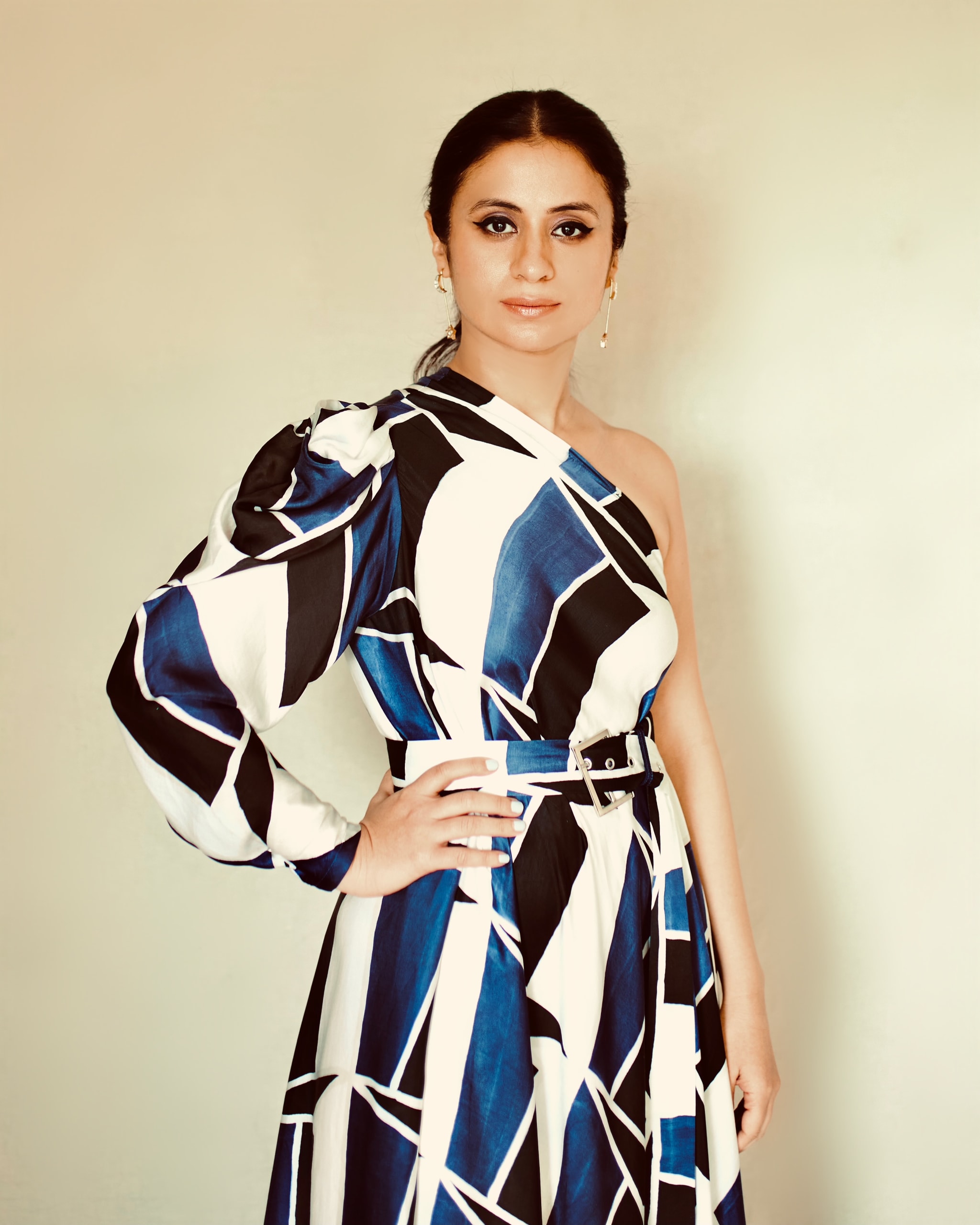 Rasika Dugal spotted wearing Vedika M's Hand brush painted one shoulder draped dress in deep blue, black & white with a belt for promotions.