Wisdom Tree Releases "DUDE IT'S ABOUT THE ATTITUDE" Book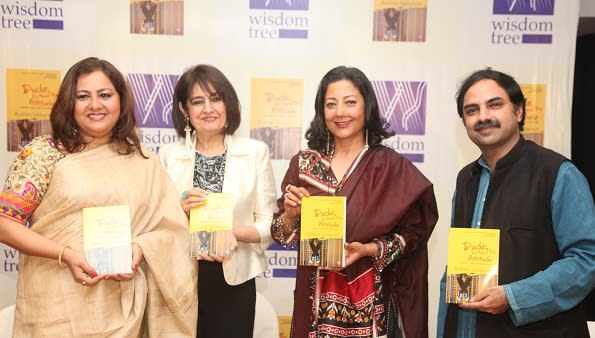 An evening hosted by Wisdom Tree announced the launch of Bubbles Sabharwal's book, "DUDE IT'S ABOUT THE ATTITUDE".The event started with live singing performance which infused, Jazz and Contemporary music by Laura Santana followed by impressions of the book by Neelam Pratap Rudy and Vani Tripati Tikoo.
The book is all about A Youngster's guide to Faith, Love and Courage! The book debunks the idea that happiness, courage, compassion, love exist outside us at a destination resort. We are complete in ourselves!
This book is a collection vignette of real life and it's like a handbook for teens and parents to be proud of who they are. In today's world we are so absorbed with "what" we "do", we rarely stop to think or reflect on "who" we are! That we can change our destiny in wondrous ways!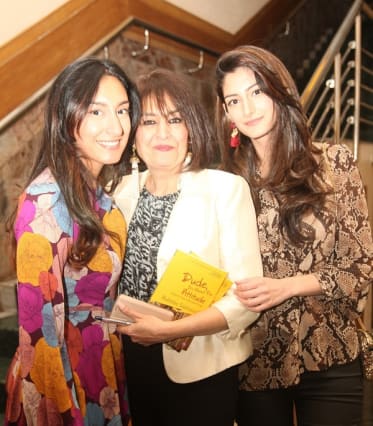 We don't know what the future holds for us, but we do know we hold our future in our,"own" hands!  If we see the worst in people, how can we expect them to see the best in us. How can we judge people, our parents, our friends and then expect them to love us unconditionally! Says Bubbles Sabharwal.
Achievements and failures are transitory but values are timeless. You may top your class one day and the next day fumble in your music lesson. What keeps you rooted in both the cases is staying connected with your own selves—values like faith, empathy and kindness, not just towards others but also towards your own selves, says Shobit Arya, Publisher Wisdom Tree. The book is about Empowerment and the tools are within each of us, adds Bubbles Sabharwal.
The Guests  present on the occasion included Social Activist Neelam Pratap Rudy, Vani Tripathi Tikoo, Gopal Jiwarajka, President PHD Chamber of Commerce and Industry  Designer Poonam Bhagat, Television Anchor Sunit Tandon, Padmashri Kathak Guru Shovana Narayan, Kaushalya Reddy, to name a few.
Yesha Rughani from Hero Gayab Mode On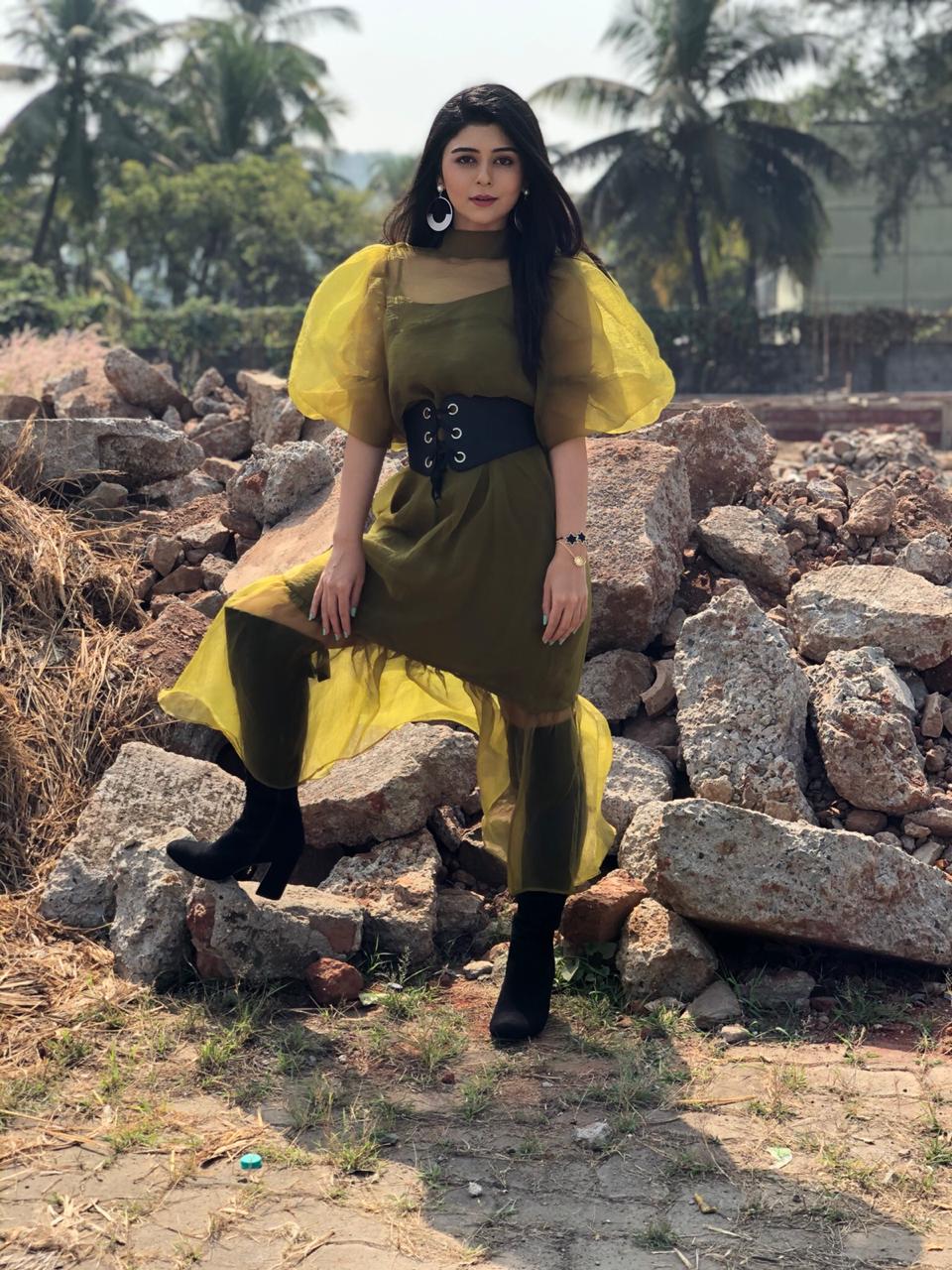 Working during a pandemic is no easy feat, but actor Yesha Rughani, who was last seen in Muskaan, says that all precautions are being taken on the sets of her brand her show Hero Gayab Mode On. Talking about it, she says, "I think new normal has become a lifestyle now. Whether I am going for work or something else, I have to follow precautions. Obviously, you are scared. But on the set, we take many precautions, medical people are there, they check us every day. The makeup and hair stylists are wearing their kits. So, I think overall it's a secure working environment. I hope everybody stays well and fit."
The actor is back on the sets after almost a year and is loving it. "We wrapped up Muskaan's shoot in December last year and this show is launching December. We have started shooting from November so I think almost a year. It just feels too good to be back and I think I have been missing being onscreen. I missed shooting and I am loving the feeling of getting on the makeup chair, the entire routine, listening to action, cut, roll each and every minute detail of shoot life. It's fabulous to be back," she says.
In fact, she's got a lot of appreciation for her look too. "I rejuvenated myself during this break. I got into this healing thing where I was on a strict detox and my skin healed, my hair, my body healed. I was in my comfort zone and used to wake up on time and follow a proper routine, even though there was a lockdown. I had ample time in the lockdown to take care of myself. I am fresh as a flower now and all set to rock again. For the new look, I am getting really good reviews because people are seeing me like this onscreen for the very first time. My first two roles were very different. So, seeing me in a totally different avatar with short hair is exciting. I have really lost weight, there is a different kind of look and feel to the role. I am getting a very good reaction and I am loving it," she says.
Meanwhile, Yesha started a balloon business too during the lockdown and plans on balancing both her acting and business venture. "Lockdown has, of course, changed our lives in many ways from being able to value things to be grateful to life, self-healing and taking care of yourself, self-discipline. I ventured into a new business. I love to be very busy so I think it wouldn't be a problem to manage both the things. I have my sister also who is taking care of this business, apart from me. I think it works for us. I also carry my laptop and everything to shoot so that if I get some time, I make some designs and send them across. I think it's going to be fun to manage both," she says.