Wedding jewellery collection from Minawala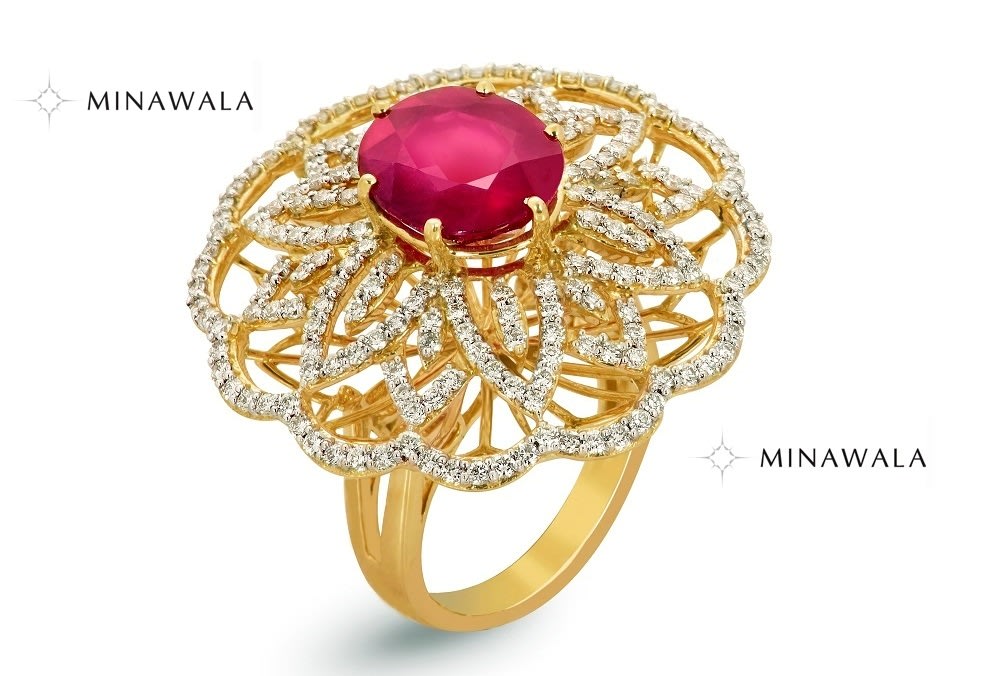 Minawala, the luxury precious jewelry sovereign synonymous with exclusive craftsmanship, exclusive designs and exceptional quality unveils its splendid "Bridal Affair" collection of spectacular opulence. Minawala's "Bridal Affair" collection captures the beauty and delicacy of the wedding occasion, from your engagement to your wedding reception, with fabulous, ornate creations in gold, diamonds, and precious stones designed for the brides to look utterly graceful and charming. This opulence is brought to life beautifully in a wide variety of rings, earrings, neckpieces and bangles crafted with diamonds, rubies, emeralds, yellow gold and white gold.
This exquisite classic collection exhibits elegance and captures an aura of sophistication. This jewelry collection set in unique patterns is flawlessly crafted for the most important day of any woman's life makes a bride look exceptional and adorable in wedding ensemble. Add a sparkle with the "Bridal Affair" collection.
Glimpses of Ravishing Wedding Awards 2017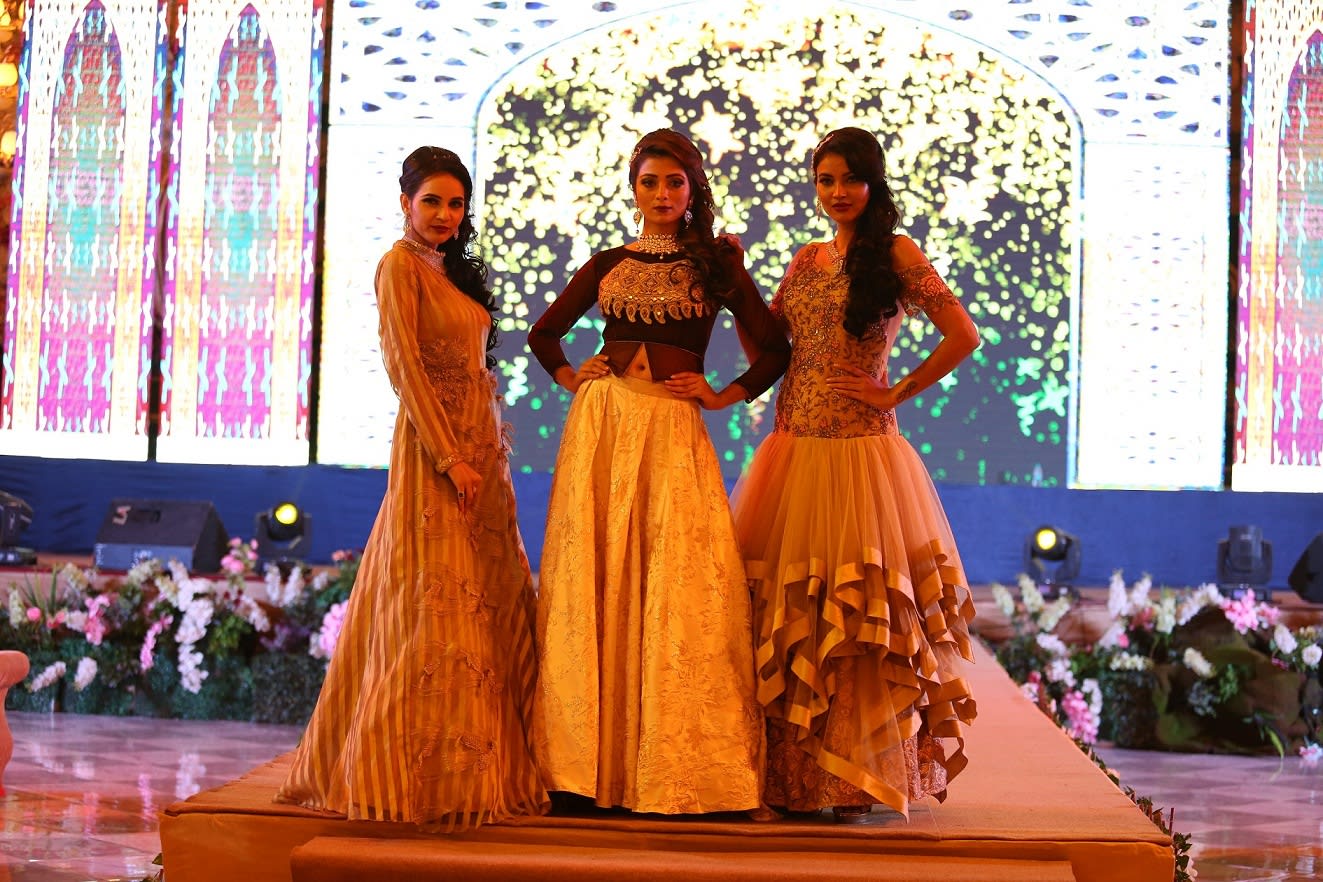 Delhi witnessed an evening as gorgeous as the celebrities and audience that graced it. The Ravishing Wedding Awards gala celebrated the achievement and eminence of the Indian wedding industry which was in full attendance at Orana Hotels & Resorts, Delhi.
Bollywood actress, the evergreen UrmilaMatondkar came on a vintage car and added glamor to the stage and the show by felicitating the winners of awards in various categories like wedding planning, catering, décor, bridal wear& groom wear designing, hair and makeup, jewelry and much more.
The event was hosted by RK Nanda and Shweta Nanda of Magic Media World and was managed by Sunny Sabharwal of Pulse Events. Anuj Bery of Murano gave support by being an associate for the show. Amit Gupta of Orana Hotels & Resorts was gracious enough to be the hospitality partner and Konica Arora dolled up the models by being the hair and makeup partner. The rock solid support of many names of the wedding fraternity was evident –Dharmendra Singh of The Wedding Frames, Rahul Makkar of Purpleberry, Suneet Jain of Armour Invites, SaurabhKatyal of Imagine Ice, Vivacity Entertainment and more.
The showstopper for the evening was literally, the stunning, Malaika Arora who, not only felicitated the winners but also walked the ramp for designer AsmaGulzar who showcased her indo-western collection title 'The Augustan Aristocracy'. Malaika dazzled in jewelry from Tirupati Jewels by Varun Mittal and took the stage with élan.
Both the actresses praised the talent and the hard work of the wedding fraternity and applauded the platform that The Ravishing Wedding Awards provided to them. Awards were given in 50 categories and won by many talented individuals like Rikant Pitti, , SumitKohli, Suneeti Soni, Manali Tanwar, AnjuLamba, KritiDS, PralayDatta, Manmeet Kaur, Shefali Agarwal, Gaurav Chauhan, RatikaVaish, YashikaSehgal, Neeti Ahuja, DushyantKathuria, TaaraMalhota, Neha Munjal, Ankita Roy and others.