We still miss Mowgli, Tom n jerry and other irreplaceable characters!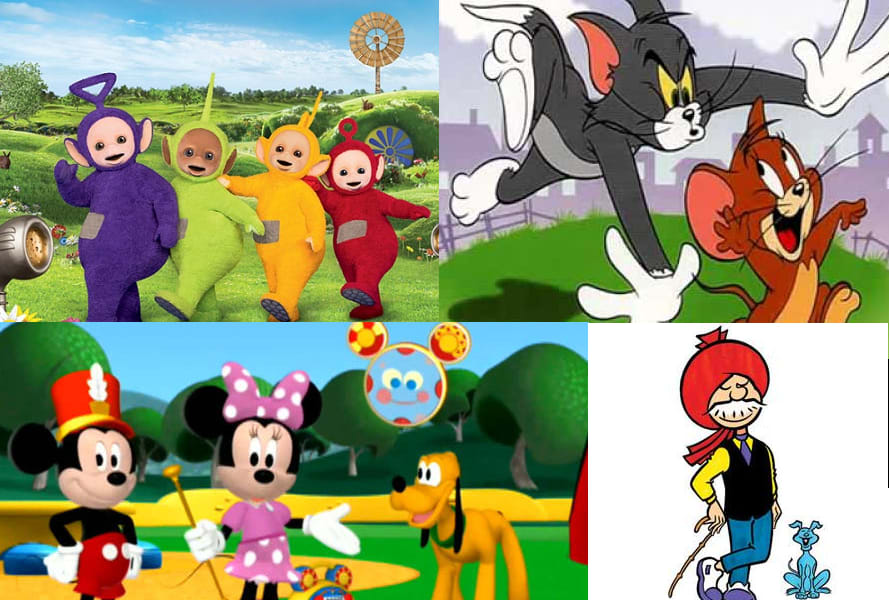 If we take a look back to a decade ago, cartoons and comics and kids based programs were an integral part in the 90's growing process. 90's kids couldn't afford to miss the single episode of their favourite characters and that characters are still remembered by us and we love to talk about them. Just like classic bedtime stories, these characters are also timeless which are irreplaceable by the time. So, let's revive the memory lane of some of the most irreplaceable characters of 90's.
Chacha Chaudhary
Chacha Chaudhary, this character made 90's kids childhood awesome by its amazing comic book named – Chacha Chaudhary. It's funny but we all grew up hiding this comic book in our textbooks pretending as we are studying even in the school premises. This famous comic book later also converted into a cartoon television show which was also well appreciated by its fans. Sabu, Bini Chachi, Rocket, Tingu master are the other characters which are truly supporters of Chacha Chaudhary to entertain us well.
Shaktimaan
Shaktiman was the India's first superhero who made the strong impact on the 90's kids. Played the by the veteran actor Mukesh Khanna, Shaktiman was one of the most popular television series of Doordarshan during the 90's. Remember the funniest twin character of Shaktiman, named Gangadhar Vidyadhar Mayadhar Omkarnath Shastri who made us laugh a lot!  Dr Jaikal, Geeta Vishwas are the other supporting characters who we loved a lot.
Tom n Jerry
Tom and Jerry, well this show needs no explanation as not a single one of us had missed this show. This adorable duo animated characters who were strongly rivalry made everyone to laugh out loud. From elders to children, young ones to old ones this duo characters were welled successful to made all of us fully entertained. This show and this duo character of Tom and Jerry is one of the best tv series which is irreplaceable by anything.
Mickey Mouse
Mickey Mouse, well this cartoon character and his love story with Minnie is the most popular love story among not just in 90's kids but today's kids as well. One of the best creations by Walt Disney, Mickey Mouse is one of the best iconic cartoon characters of India. Donald duck, cute Minnie, Pluto, Guffy are the other main animal characters who made this show a remarkable one.
Tellytubbies
Remember the cute gang Tinky Winky, Dipsy, Laa-Laa, Po! Yes, right we are talking about the Teletubbies, the popular kids series who gained a worldwide audience. This pre school show was aired from 1997-2001and was notable for its bright colours, non-verbal dialogues and their cute home design and interiors. This cute friends gang are truly adorable and loved by all of us.
Mowgli- (The Jungle Book)
"Jungle pata chala hai, Chaddi pehn k phool khila hai" remember this song who was on the tip of every 90's kid? Yes, we are talking about the favourite kid of 90's from the jungle book Mowgli. Mowgli was one of the most daring and lovable kids which still maintained his position in today's time as well. From books to cartoon tv shows to films this adorable kid had a friendly wild life journey in which he had many animal friends like friendly bears, doting wolves, clever panthers etc who made this child famous.
Yesha Rughani from Hero Gayab Mode On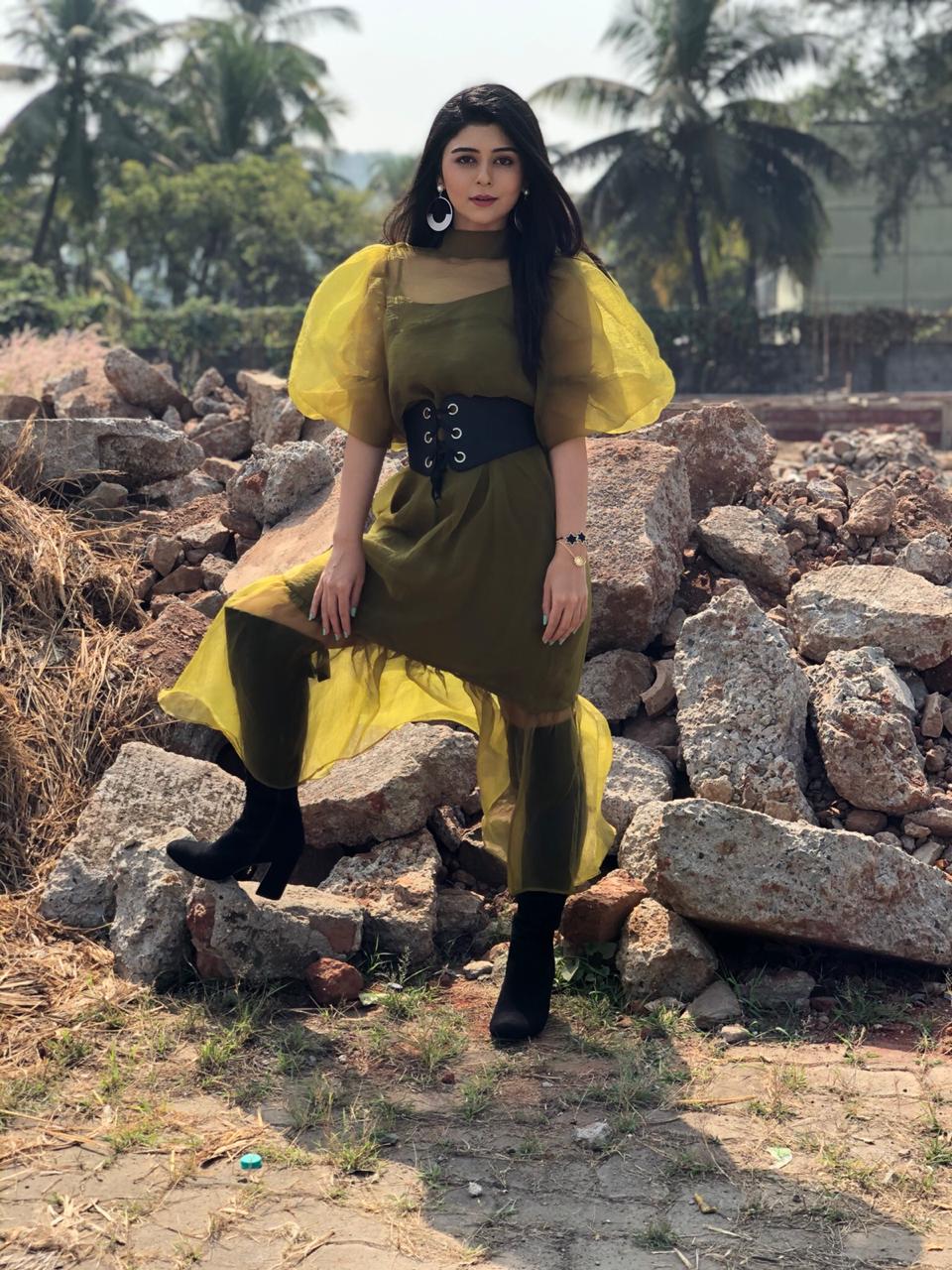 Working during a pandemic is no easy feat, but actor Yesha Rughani, who was last seen in Muskaan, says that all precautions are being taken on the sets of her brand her show Hero Gayab Mode On. Talking about it, she says, "I think new normal has become a lifestyle now. Whether I am going for work or something else, I have to follow precautions. Obviously, you are scared. But on the set, we take many precautions, medical people are there, they check us every day. The makeup and hair stylists are wearing their kits. So, I think overall it's a secure working environment. I hope everybody stays well and fit."
The actor is back on the sets after almost a year and is loving it. "We wrapped up Muskaan's shoot in December last year and this show is launching December. We have started shooting from November so I think almost a year. It just feels too good to be back and I think I have been missing being onscreen. I missed shooting and I am loving the feeling of getting on the makeup chair, the entire routine, listening to action, cut, roll each and every minute detail of shoot life. It's fabulous to be back," she says.
In fact, she's got a lot of appreciation for her look too. "I rejuvenated myself during this break. I got into this healing thing where I was on a strict detox and my skin healed, my hair, my body healed. I was in my comfort zone and used to wake up on time and follow a proper routine, even though there was a lockdown. I had ample time in the lockdown to take care of myself. I am fresh as a flower now and all set to rock again. For the new look, I am getting really good reviews because people are seeing me like this onscreen for the very first time. My first two roles were very different. So, seeing me in a totally different avatar with short hair is exciting. I have really lost weight, there is a different kind of look and feel to the role. I am getting a very good reaction and I am loving it," she says.
Meanwhile, Yesha started a balloon business too during the lockdown and plans on balancing both her acting and business venture. "Lockdown has, of course, changed our lives in many ways from being able to value things to be grateful to life, self-healing and taking care of yourself, self-discipline. I ventured into a new business. I love to be very busy so I think it wouldn't be a problem to manage both the things. I have my sister also who is taking care of this business, apart from me. I think it works for us. I also carry my laptop and everything to shoot so that if I get some time, I make some designs and send them across. I think it's going to be fun to manage both," she says.