We.Desi presenting food speciality of different regions across Oldest Asia Highway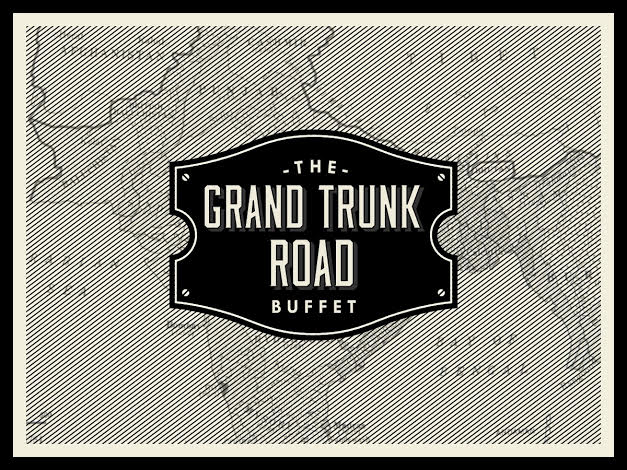 We.Desi presents an exciting food trunk, eatery experience of the food-overloaded journey, across Asia's Oldest highways, presenting the specialty of the regions.
Spanning from each new city that GT Road passes through, the tempting food of We. Desi will make you feel encapsulating the culinary heritage of the iconic highway. The celebration that spans The Grand Trunk Road, which is all of 2500 kilometers stretches from Kabul in Afghanistan to Chittagong in Bangladesh. Major cities located on this road include Peshawar, Lahore, Amritsar, Delhi, and Howrah. Starting from Kabuli and Pashtuni cuisine in the first week, followed by Kashmiri food and Punjabi cuisine and meandering through Awadhi, Bengali, and other cuisines, the buffet's menu will be a reflection of the different cuisines found along the route.

We.Desi has taken over this route to showcase its take on the specialties of this region. Ranging from Afghani tikka, Baluchistan's Chicken Tikka, Kashmir Mutton Rogan Josh, Chicken khaibar pass, Sialkot murgh and goes on to Zaffrani pulao, Kabul's Paneer Seekh and more. As you keep covering all the major cities located on the Grand Trunk Road, their first stop has just arrived! It is time for some Kabuli and Pashtuni food from Afghanistan. We. Desi will mesmerize you every week with the authentic specialty food of each region by capturing the essence of the GT route stretch. This is indeed going to be a grand feast!
Drop in at We.Desi between 12 pm to 3 pm from the 4th of March to be a part of the culinary trail.
Name of the restaurant: We. Desi
What: The Grand Trunk Road Buffet Festival
Timings: Ongoing, from 12 pm to 3 pm.
What's on offer: Soup of the day (Choice of veg/non-veg), Salads(2 non veg/4 veg), Live Starter (3 veg/non-veg), Chaat of the day, Mains – 3 Non veg – 1 mutton/ 1 chicken/ 1 fish, 4 veg – 1 aloo/ 1 paneer/ 2 Vegetables, Dal, Rice, Raita, Any choice of Roti,  6 type  of Desserts .
Buffet price: For Normal – Rs. 545 + tax (On weekdays), Rs. 645 + tax (On weekends)
Address:
We. Desi
Block D, 5th Floor,
22 Camac Street
Kolkata – 700016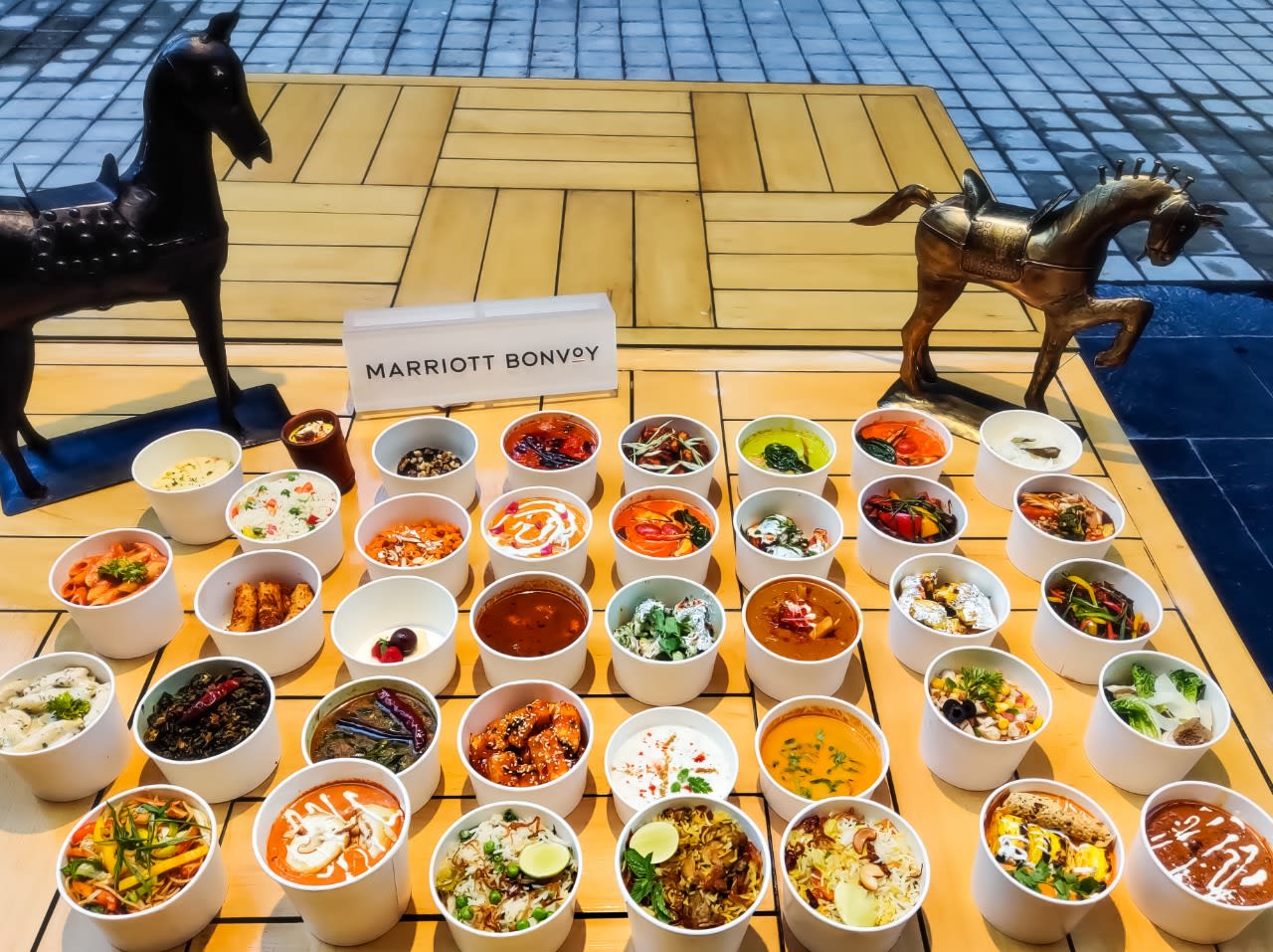 If you have been missing out on some of your favourite dishes amidst these unprecedented times, worry no more Marriott on Wheels is here! This one of a kind offering brings to you all your favourite restaurants' food at your doorstep. Indulge in flavourful culinary delights in the comfort of your home.
You can surprise your family or end a tiring workday with some scrumptious food by ordering some mouth-watering food from Renaissance Bengaluru Race Course Hotel and pamper yourself anytime, any day of the week. You can also break your fast to our bouquet of flavours delivered at your doorstep with Mehfil. Try your hands on dishes like roasted chicken, dal makhani, India combo boxes, pasta, pizzas, burani gosht and end your meal with some lip-smacking desserts like gajar ka halwa, cheese cake, phirni and so much more!
Delicious food comes home on Marriott on Wheels!
Renaissance Bengaluru Race Course Hotel
Place order with Swiggy and/or Zomato