6 Interesting Ways to Revamp your Rooftop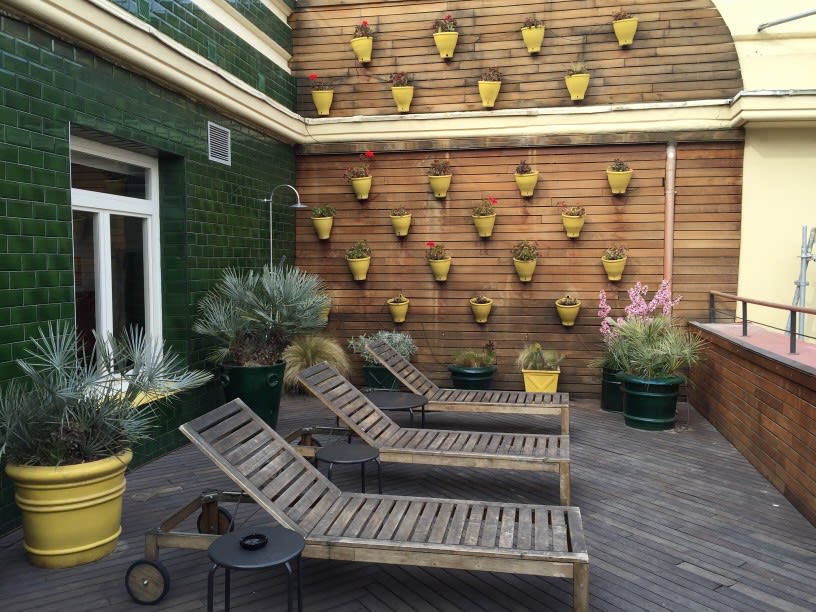 It's not too often that we get an open area to unwind in the city. So, having a Rooftop where you can have a good look at the surroundings is certainly a great thing. That is why having an outdoor place to relax is an ideal and absolute fortune for city dwellers –a place where you can breathe in fresh air and where you can enjoy the sunset and sunrise in the lap of nature.
Imagine sipping a hot cup of tea with your loved ones in nature's lap while enjoying the cool breeze. Doesn't it sound really good and romantic? If yes, just plan to spend your savings to create your comfort area. We share tips on how you can make your outdoor spaces more beautiful.
Nature's infusion
A vibrant combination of bright coloured cushions with a  beige seating base induced with a wooden centre table with a glass top within the green hue of beautiful plants, potted flowers surrounding all the four corners would be a bliss to enjoy and make a space relaxing and comfortable.
If you are nature lover check out 8 Creative Ways to Decorate your Home with Natural Elements
Cubbies Retreat
A lavishing retreat to enjoy with your friends and family in a place in-house that is no less, in any sense than a lounge that provides a formal approach to outdoor dining option.
The wooden theme and cherry leather seating arrangement with beautiful lighting would add a charm to this different style of the terrace.
Rainbow Delight Deck
Warm weather calls for bright colours and lively details. The rainbow theme with the delight of style inbound furniture accompanied by an umbrella to protect you from sun rays on your rooftop would be a pleasing and mesmerizing concept to enjoy in your personal area.
Cosy Quarter Portico
To capture an easygoing escape to the routine home-like feeling, make an attempt to separate yourself with this elegant Italian style of the rooftop.
Add on the cosy styling décor to enjoy with grey heavy metal furniture in one-quarter while a cosy armchair to enjoy reading in another quarter surrounded by greenery following the quarter's concept.
Bohemian Style Terrace
A bright gipsy colour and hippie bohemian mixed pattern terrace decorating idea not only is interesting as well as traditional too. 
This would be something to be a great taste to make your personal place look extraordinarily exceptional and unique. The best option that would be comfortable, pleasurable with a mesmerizing touch can be at your rooftop too.
Traditional Yard
The conventional style of rooftop has its own kind of awesomeness and mesmerizing pleasure to be cherished. To add a traditional touch decorate your terrace with traditional carpets,  glass lanterns for illumination and velvet beddings accompanied with long round cushions which would be a perfect blend of lavishing and ethnic terrace décor.
Yesha Rughani from Hero Gayab Mode On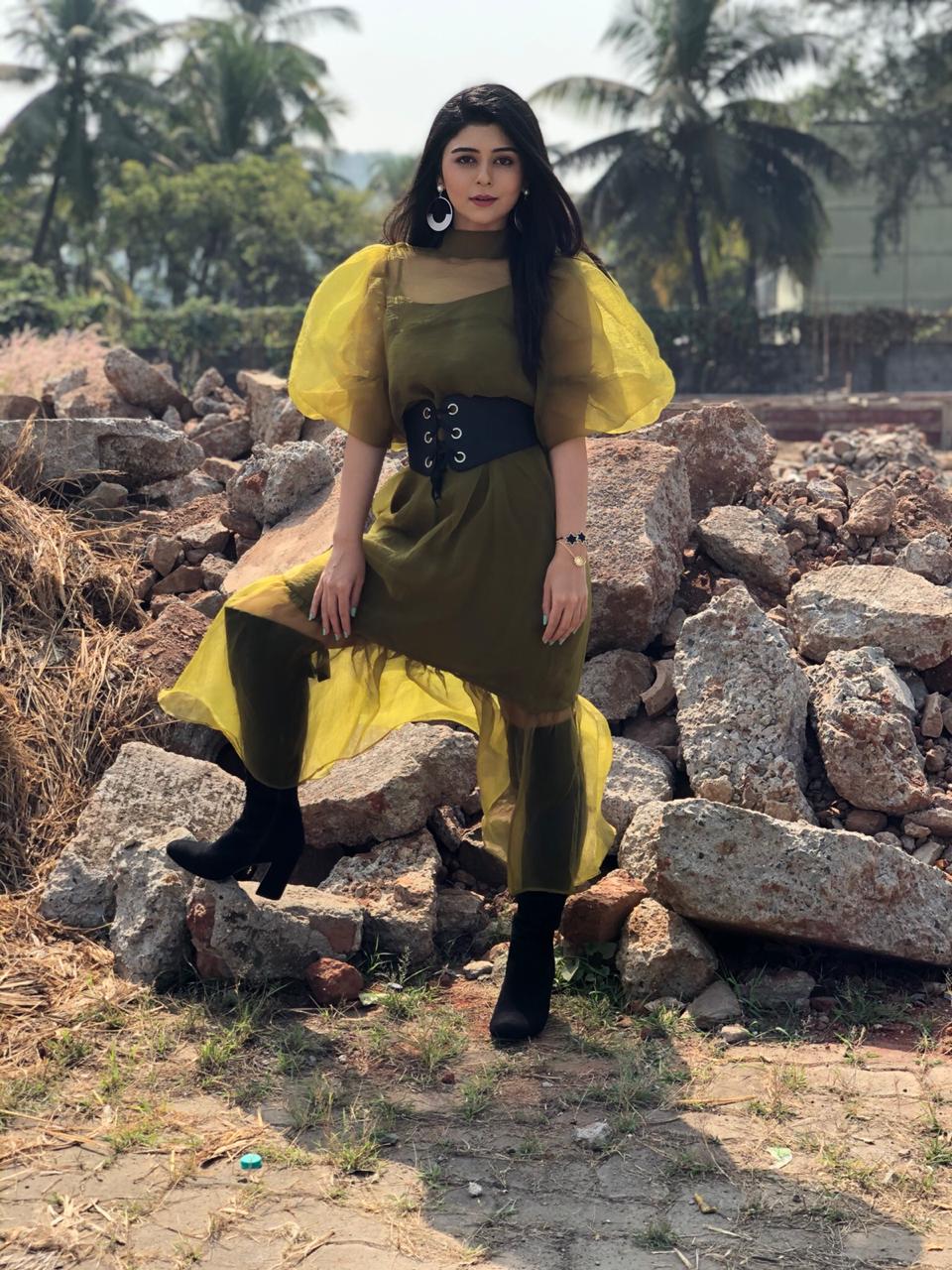 Working during a pandemic is no easy feat, but actor Yesha Rughani, who was last seen in Muskaan, says that all precautions are being taken on the sets of her brand her show Hero Gayab Mode On. Talking about it, she says, "I think new normal has become a lifestyle now. Whether I am going for work or something else, I have to follow precautions. Obviously, you are scared. But on the set, we take many precautions, medical people are there, they check us every day. The makeup and hair stylists are wearing their kits. So, I think overall it's a secure working environment. I hope everybody stays well and fit."
The actor is back on the sets after almost a year and is loving it. "We wrapped up Muskaan's shoot in December last year and this show is launching December. We have started shooting from November so I think almost a year. It just feels too good to be back and I think I have been missing being onscreen. I missed shooting and I am loving the feeling of getting on the makeup chair, the entire routine, listening to action, cut, roll each and every minute detail of shoot life. It's fabulous to be back," she says.
In fact, she's got a lot of appreciation for her look too. "I rejuvenated myself during this break. I got into this healing thing where I was on a strict detox and my skin healed, my hair, my body healed. I was in my comfort zone and used to wake up on time and follow a proper routine, even though there was a lockdown. I had ample time in the lockdown to take care of myself. I am fresh as a flower now and all set to rock again. For the new look, I am getting really good reviews because people are seeing me like this onscreen for the very first time. My first two roles were very different. So, seeing me in a totally different avatar with short hair is exciting. I have really lost weight, there is a different kind of look and feel to the role. I am getting a very good reaction and I am loving it," she says.
Meanwhile, Yesha started a balloon business too during the lockdown and plans on balancing both her acting and business venture. "Lockdown has, of course, changed our lives in many ways from being able to value things to be grateful to life, self-healing and taking care of yourself, self-discipline. I ventured into a new business. I love to be very busy so I think it wouldn't be a problem to manage both the things. I have my sister also who is taking care of this business, apart from me. I think it works for us. I also carry my laptop and everything to shoot so that if I get some time, I make some designs and send them across. I think it's going to be fun to manage both," she says.