Vahbiz Dorabjee-An Upcoming Entrepreneur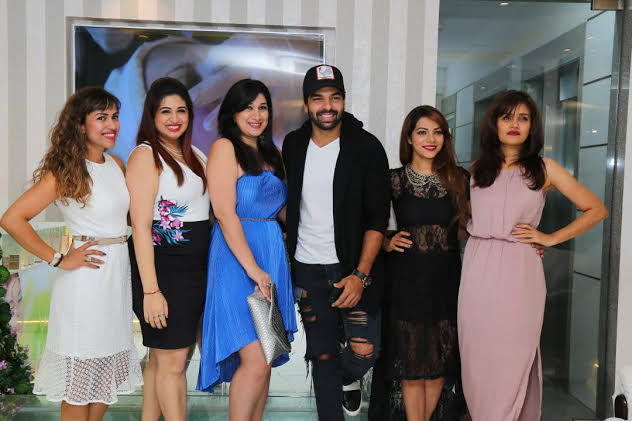 Actress Vahbiz Dorabjee, who made a name for herself as one of the most popular leading actresses on television, is keeping happy these days. as she ventured into the events industry, and her very first event was quite a success. When we reached out to her, a beaming Vahbiz says, "My very first event was a brand building project for the RSB Wellness Clinic in Bandra. It was a rather niche event where we had the crème De la crème of the city come together. It was an amazing experience; almost a milestone. By God's grace, the event was a success, which was very fulfilling."
The actress, who has joined hands with fellow actor Pankit Thakker had a host of celebrities attending her event. Her guest list included Shashank Vyas, Viraf Patel, Siddhanth Karnick with wife Megha Gupta, Kushal Punjabi, Vipul Roy, Ayaz Khan, singer Preeti Dave, Kashmira Irani, Teejay Sidhu with her daughter Vienna, Taher Shabbir, Tanvi Thakkar and the entire team of the Vahbiz's hit show Bahu Hamari Rajnikanth. At the do, Vahbiz made sure that the celebs saw the different products and services that the aesthetic wellness clinic has to offer.
The actress, overjoyed by the success of this event, is ready to forge milestones now as an entrepreneur. She says, "Touchwood, there are many more events to come, I have to aim higher and higher. There will be many offers to come."
Well, we are sure Vahbiz that you are going to do just as well in the business field as you have done in the media sector. Here's wishing the pretty actress all the best!