TV Celebs Talking about their Best Friends on the sets of 'Mahahkali'
Work place friendships are always fun. While some friends may motivate you to work harder, others ensure that you are comfortable. As Friendship Day is here, the cast of Siddharth Kumar Tewary's show 'Mahakali – Anth Hi Aarambh Hain' which airs on Colors TV talks about their best friend on set.
Sourabh Raj Jain – All my co-actors are my friends. I have worked with Pooja before so have a good understanding. I know Kanan as well before so, we chill out together whenever we have time. Pooja has a got a very good sense of humour and so does Kanan. I have never thought too much about what friendship means but I know what makes me feel happy going to be on set.
Falaq Naaz – My best friends on the set are Pooja and Nikita. They are very chilled out girls and I just love it. For me, friendship is family. I think one can get every single relation in a friend. A friend can be your brother, mother, sister. I think I'll go for shopping with my buddies to celebrate Friendship Day.
Nikita Sharma –  I am shooting most of the time with Pooja only, so I have an amazing and flawless bond with her. She is an outstanding actress and a very humble human being. We share our food and love gossiping. She is a very positive and intellectual person. Pooja and I belong to the same city. We both are Delhiites and Punjabis, so we both share almost the same upbringing from our emotional Punjabi moms to Delhi street food. She is like a wave of positivity around me.
Arjit Lavania – For me, all my colleagues and technicians, the entire crew, are my friends. I believe when you are working with a team, they became your family. But one person I am very close to in the show is my co actor Indra Dev(Gagan). I think we both share the same thought process, he understands me well and I understand him. We have stood by each other, without intruding in each other's space. The best part about friendship is that we get to choose it, unlike other relationships.
Vartika Chauhan – My best friend on set is Netflix! Between every cut and take, I will be found engrossed in my phone viewing a comedy flick behind the director's chair at the monitors. I tune out and tune in, hence I am refreshed and ready to take on the next challenging scene with full gusto. With that Bhoo Devi, is my closest friend on the set. She monitors my huge tiffin bag filled with lots of mini delicacies and even gives cold stares to people who try to whisk away a bite or two so that I have adequate food for me at all times. Since she is a perfectionist, even the slightest glitch affects her, so I keep her from becoming a jwala mukhi. This quote on friendship from the famous show Sex & the city is stuck with me, 'Maybe friends are the real soulmates and guys are just meant to have fun with'.
Pradeep Kumar – All my co-actors are my friends now, Arjun Singh (Surya-dev) is my best friend. He is fun to be with and has a good sense of humour. We always joke or have a lot of fun between shots. We became friends recently and the best thing about new friendship is that it brings a new fresh energy to your life. I recently bought a new house, so I will call all my friends to my new home and we will have a party.
Arjun Singh – Everyone is like a friend; Pratham, Jai, Chakshu, Hitanshu, we are together all the time and enjoy each other company. Sometimes people even call us Paanch Pandav. But as I know Pratham before we started shooting for Mahakali, I am the closest to him. I got to know him better when we started shooting together. He is a fun loving person and enjoys every moment. For me, friendship means a bond you share with someone whom you can trust, A person, who will motivate you when you feel depressed, who make you laugh. For me, a friend is equal to a brother.
Yesha Rughani from Hero Gayab Mode On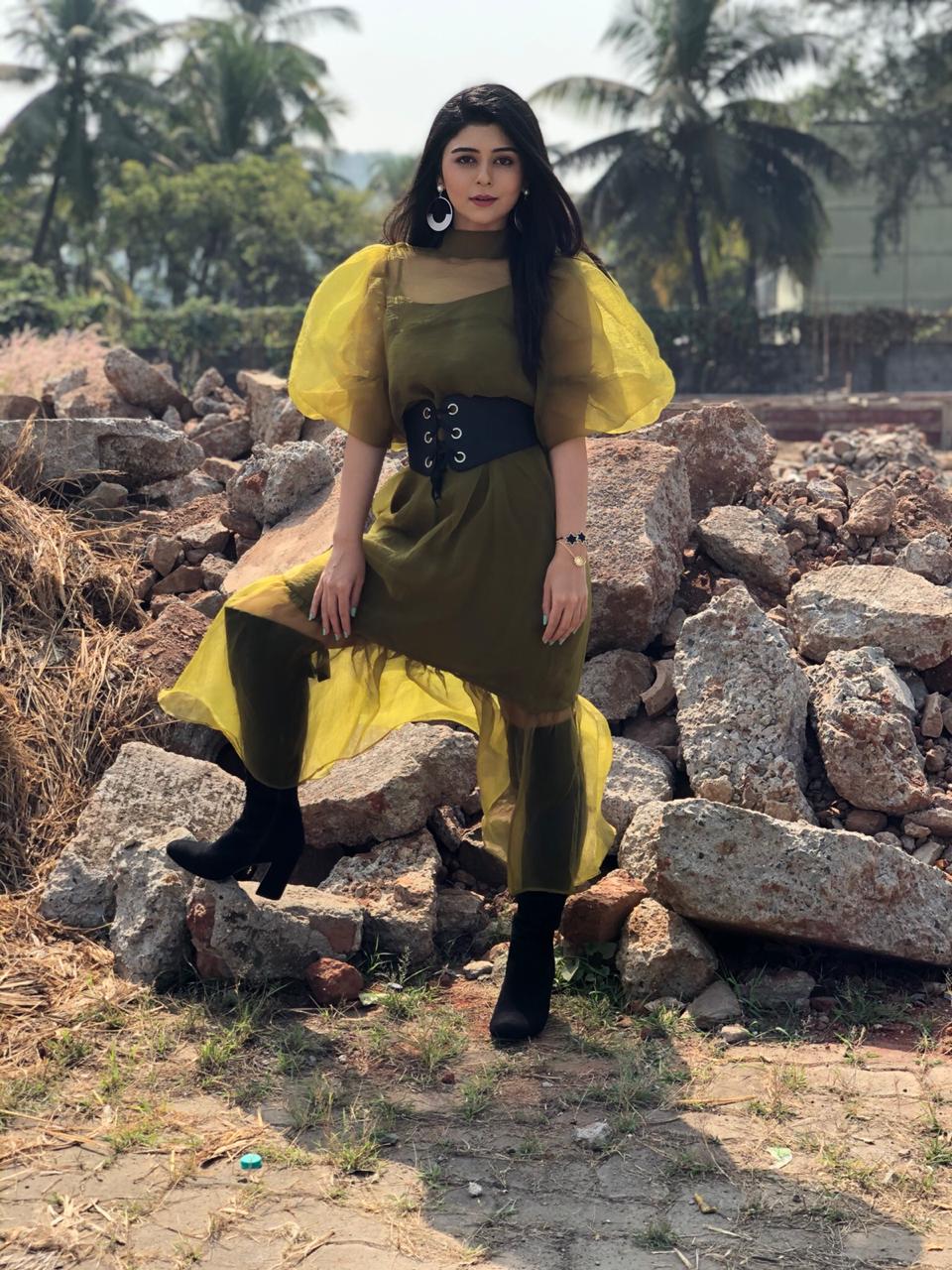 Working during a pandemic is no easy feat, but actor Yesha Rughani, who was last seen in Muskaan, says that all precautions are being taken on the sets of her brand her show Hero Gayab Mode On. Talking about it, she says, "I think new normal has become a lifestyle now. Whether I am going for work or something else, I have to follow precautions. Obviously, you are scared. But on the set, we take many precautions, medical people are there, they check us every day. The makeup and hair stylists are wearing their kits. So, I think overall it's a secure working environment. I hope everybody stays well and fit."
The actor is back on the sets after almost a year and is loving it. "We wrapped up Muskaan's shoot in December last year and this show is launching December. We have started shooting from November so I think almost a year. It just feels too good to be back and I think I have been missing being onscreen. I missed shooting and I am loving the feeling of getting on the makeup chair, the entire routine, listening to action, cut, roll each and every minute detail of shoot life. It's fabulous to be back," she says.
In fact, she's got a lot of appreciation for her look too. "I rejuvenated myself during this break. I got into this healing thing where I was on a strict detox and my skin healed, my hair, my body healed. I was in my comfort zone and used to wake up on time and follow a proper routine, even though there was a lockdown. I had ample time in the lockdown to take care of myself. I am fresh as a flower now and all set to rock again. For the new look, I am getting really good reviews because people are seeing me like this onscreen for the very first time. My first two roles were very different. So, seeing me in a totally different avatar with short hair is exciting. I have really lost weight, there is a different kind of look and feel to the role. I am getting a very good reaction and I am loving it," she says.
Meanwhile, Yesha started a balloon business too during the lockdown and plans on balancing both her acting and business venture. "Lockdown has, of course, changed our lives in many ways from being able to value things to be grateful to life, self-healing and taking care of yourself, self-discipline. I ventured into a new business. I love to be very busy so I think it wouldn't be a problem to manage both the things. I have my sister also who is taking care of this business, apart from me. I think it works for us. I also carry my laptop and everything to shoot so that if I get some time, I make some designs and send them across. I think it's going to be fun to manage both," she says.