This Valentine's Day Serenade Your Sweetheart With Scootsy
Make your partner fall in love with you all over again this Valentine's Day with some amazing gifts from Scootsy. You can shop for Fashion Accessories, Customised Candies, Delicious Chocolates, Contemporary Gift Sets, Bouquets and a lot more. The popular discovery and delivery app have partnered with most renowned premium brands across categories to ensure convenient and quick home deliveries to its customers in Mumbai. All you've to do is to log on and shop for the perfect gift for your loved one and get it delivered at your doorstep.
Check out some of the best picks for this Valentine's Day:
PAPABUBBLE
This Valentine's Day woo your loved ones with the rainbow range of sweet treats from Spanish artisanal candy brand PAPABUBBLE. Take your pick from the Love Box (a special gift box with heart shaped candy in an assortment of flavors), Love Mix Jar, The Cupid Clouds Jar (Pastel-hued, soft-as-cotton marshmallows available in flavors like strawberry, mango, and spiced lemon) or The Valentine's Soft Chew Jar. Priced at Rs. 495 to Rs.1195
Nicobar
Shop for gift sets from this contemporary design house like "Before Sunset" (designed for dinner on the balcony by candlelight) ,"Sweet Nothings" (Art Deco inspired ChaandSitara collection) , "Sitara Bar Tools" (includes a bottle opener and peg measurer), "Going Somewhere" (Wanderlust inspired gift box) and many more. These are priced between 1800 INR to 5000 INR.
Sweetish House Mafia
Indulge in specials from the Mumbai's favorite cookie brand with Valentine Heart Cookies and Red Velvet Cookie Sandwiches. Priced at Rs. 120 & Rs. 179 respectively.
Le 15 Patisserie
Satiate your sweet tooth with specially crafted Heart shaped macarons, tarts and fondant cupcakes from Le 15. Macarons are priced at Rs. 85, Tarts at Rs. 70 and Fondant cupcakes at Rs. 70.
La Folie + The Parfait Co
Pastry meets Parfait as La Folie and The Parfait Co. team up to curate a special Raspberry Chocolate flavor for you this Valentine's Day. This limited edition flavor will be available from 14th February to 28th February and is priced at Rs. 585.
The Bro Code
With a unique collection of cufflinks, ties, bow-ties and fashion accessories for men, this Valentine's Day, gift him unique and quirky accessories from The Bro Code.
ROYCE'
Sway your family and friends with the popular Japanese purveyor's festive gift boxes piled with assorted treats to please every kind of chocolate lover. Pick from the Valentine's Assortment Box (choose from flavors like Hazel Cacao, Hazel Cream etc) or the Valentine's Selection Box (most popular chocolates in a keepsake leather gift box). Priced at Rs. 2965 and Rs. 5995 respectively.
Ferns and Petals
Express your love the classic way with bouquet selections from Ferns and Petals. Choose from Romantic, Passion Love, Splendid, Vivid or Make up her mood. Price Range:  Rs. 400 to Rs. 1200
Guess Watches
Guess Watches has a special Valentine's collection for him and her. A palette of soft pastels r paired with rose gold and glitz is just what the GUESS girl desires for Valentine's Day. For men, choose from sporty classics such as Rigour or Force. Also, buy a Guess Watch this month and get a chance to win a special 3-day Valentine trip at any of the Trident Hotels in India. 
Yesha Rughani from Hero Gayab Mode On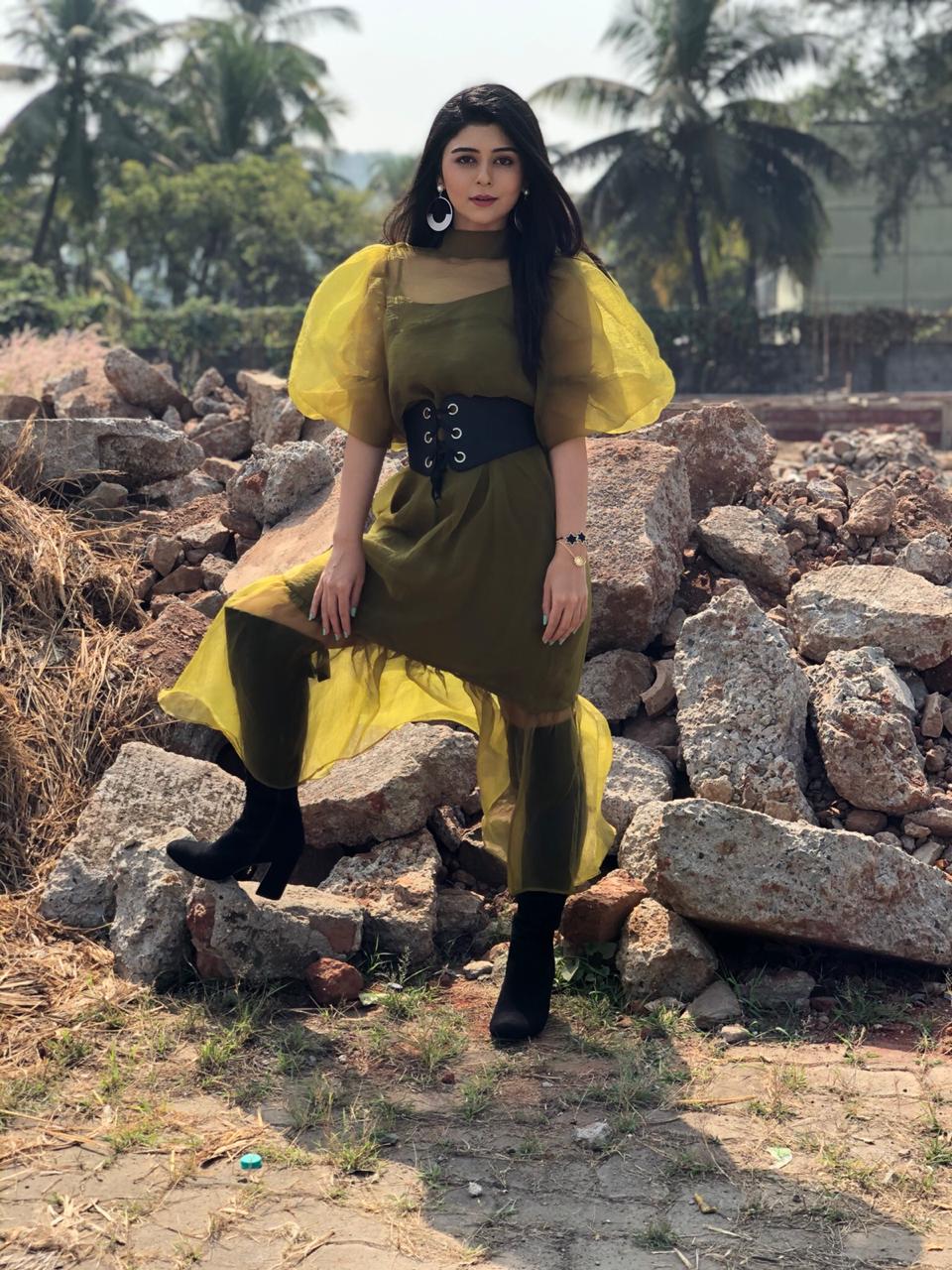 Working during a pandemic is no easy feat, but actor Yesha Rughani, who was last seen in Muskaan, says that all precautions are being taken on the sets of her brand her show Hero Gayab Mode On. Talking about it, she says, "I think new normal has become a lifestyle now. Whether I am going for work or something else, I have to follow precautions. Obviously, you are scared. But on the set, we take many precautions, medical people are there, they check us every day. The makeup and hair stylists are wearing their kits. So, I think overall it's a secure working environment. I hope everybody stays well and fit."
The actor is back on the sets after almost a year and is loving it. "We wrapped up Muskaan's shoot in December last year and this show is launching December. We have started shooting from November so I think almost a year. It just feels too good to be back and I think I have been missing being onscreen. I missed shooting and I am loving the feeling of getting on the makeup chair, the entire routine, listening to action, cut, roll each and every minute detail of shoot life. It's fabulous to be back," she says.
In fact, she's got a lot of appreciation for her look too. "I rejuvenated myself during this break. I got into this healing thing where I was on a strict detox and my skin healed, my hair, my body healed. I was in my comfort zone and used to wake up on time and follow a proper routine, even though there was a lockdown. I had ample time in the lockdown to take care of myself. I am fresh as a flower now and all set to rock again. For the new look, I am getting really good reviews because people are seeing me like this onscreen for the very first time. My first two roles were very different. So, seeing me in a totally different avatar with short hair is exciting. I have really lost weight, there is a different kind of look and feel to the role. I am getting a very good reaction and I am loving it," she says.
Meanwhile, Yesha started a balloon business too during the lockdown and plans on balancing both her acting and business venture. "Lockdown has, of course, changed our lives in many ways from being able to value things to be grateful to life, self-healing and taking care of yourself, self-discipline. I ventured into a new business. I love to be very busy so I think it wouldn't be a problem to manage both the things. I have my sister also who is taking care of this business, apart from me. I think it works for us. I also carry my laptop and everything to shoot so that if I get some time, I make some designs and send them across. I think it's going to be fun to manage both," she says.