This fall/winter give your wardrobe a velvet touch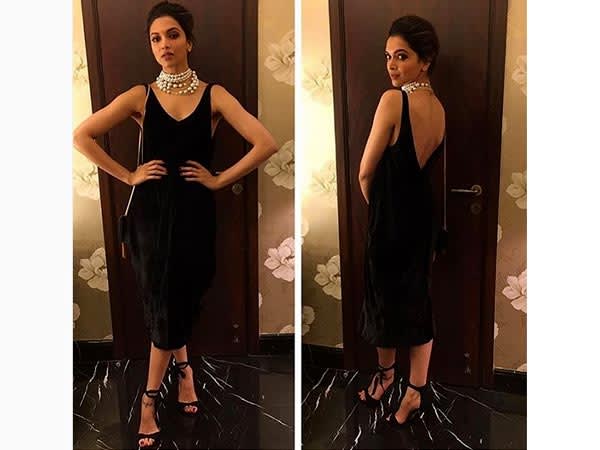 The fabric of royal, Velvet has never been out of trend for Indians and made a grace since immemorial. This fall/winter Velvet made a grand entry with its lush and rich essentials and being a winter-friendly fabric, it is a must to have in this season. For your million bucks look, Velvet can be used for diverse purposes right from making accessories like handbags, shoes, scarves and jackets to the traditional attires we have. Velvet makes a perfect pick for parties as it is another kind of noble silk which has inflated glint to bling your party styling to grab the envious attention of onlookers. Also, it is a light to medium weight fabric which keeps you warm all the way in chilling season.
A fine combination of silk, satin and lace- Velvet makes a perfect choice for your dress hunting sessions and velvet in bold colors give a stunning peek this fall. Velvet has come a long way from vintage peculiarities slithered to the high end runway fashion. It has become designer's delighting fabric and each one has their own way to explore in variety of clothing lines and accessories. it has evolved beyond boring skirts and leggings to all new jumpsuits, dresses, evening gowns, crop-tops and amazing blazers for your up-notch quotient. Our famous Bollywood celebrities too going ga-ga about the velvet and paparazzi just can't handle too much of fashion run-through. Nonetheless, contrary to popular believes, this amazing fabric is all out there in the market in bold and bright hues- deep red, parakeet green, and royal blue and burnt orange.
Dresses and Traditional Wear
Velvet ensures to bring the best in you and there is no doubt about it! For your evening gowns and day-time styling velvet can be a nice choice. Carry luscious Velvet in slit dresses, mid dresses, shifts, A-lines, cocktail gowns and many more to make your party look a vogue stocked. It is always safe to play tricks with deep tones than the brighter ones. Choose colors like Midnight Blue, Charcoal Black and Deep Maroon for clean and safe look. Traditional and velvet makes a flawless combination to outcast the regality and flair of Indian contours. Designers like Manish Malhotra, Sabyasachi Mukherjee and Neeta Lulla have tried their hands onto this fabric to scorch the ramp on fire. Celebrities flaunt Saris and Anarkalis in Velvet and intricately designed with golden zardozi work is a common sight at the Bollywood events. For your bridal dreams, Velvet is hit for warm and gorgeous look at wedding. Never pair velvet with velvet unless you want to look a disaster!
Capes and jackets
The wonderfully elegant cape is the best thing to remain protected from the chilly winters and yet flaunt your beauty with an air of grace. Velvet is the best material to go for while choosing a cape. You can go for dark colored capes and throw them on a dress the next time you hit an evening party. On a casual day out you can team them up with shirts and denims or cigarette pants for an extravagant appearance.
Bags and more
Bags and clutches play a major role to make your look finish and cleaner. This season velvet bags and hand purses are perfect to team up with any style you pick. Velvet bags shall never let your expectations down. Play cool with accessories! Prefer gold and silver layered accessories to team up with a deep neckline blouse or dress to create unrevealed edge in your attire. If you are carrying high neck lines then chandelier earrings and bracelets can be a savage to your velvet wardrobe. Velvet chokers and bracelets are there all up in the market. Grab some of the trendiest accessories this season! If you are not sure about velvet off, a minimalist attitude is a good option. Start by wearing velvet in small parts, velvet borders or small designs on your outfit.  A velvet handbag or other velvet accessories are a good star too.
Rasika Dugal spotted wearing Vedika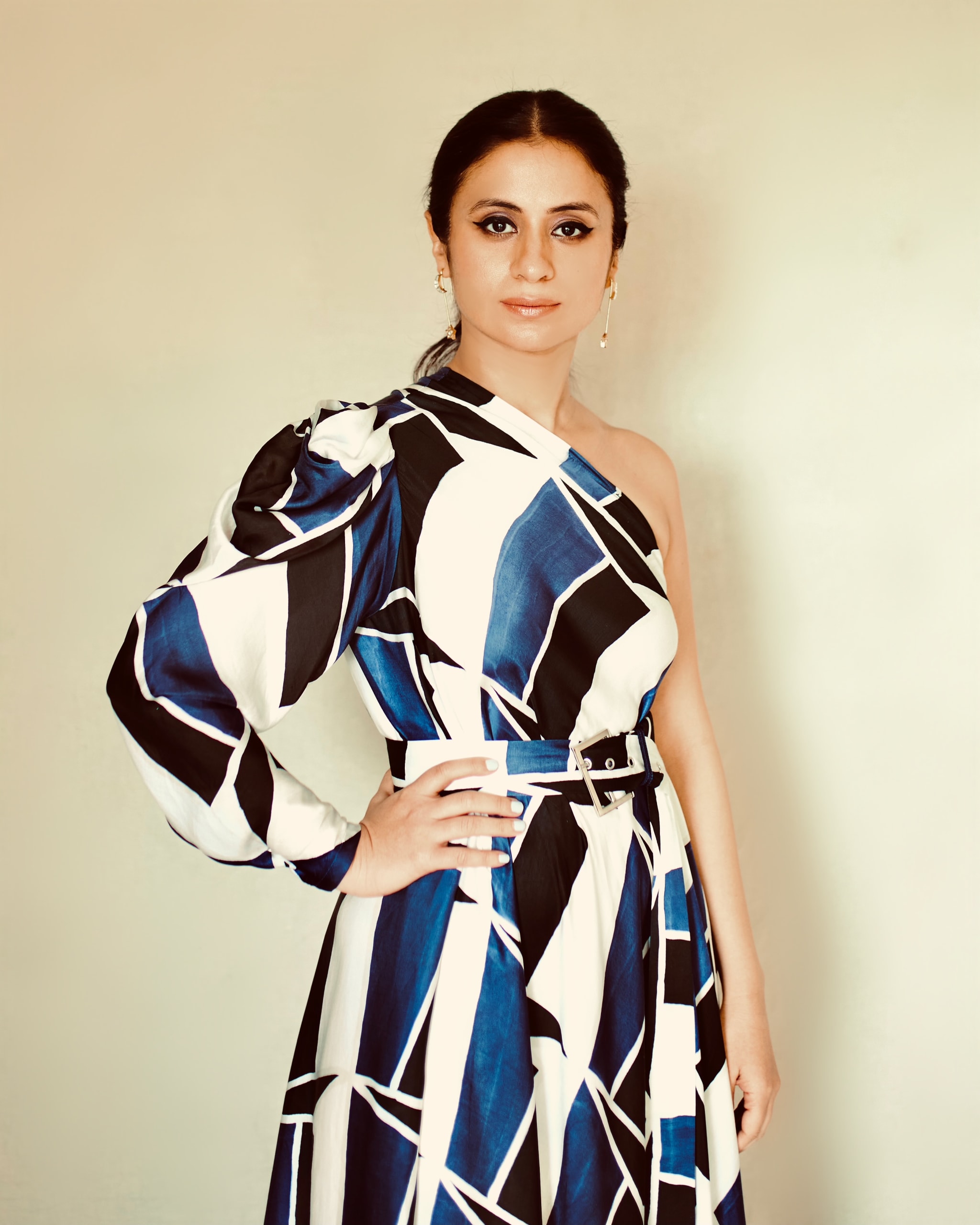 Rasika Dugal spotted wearing Vedika M's Hand brush painted one shoulder draped dress in deep blue, black & white with a belt for promotions.